Hearing the Voice of an Aymara Speaker in a 17th Century Text from Peru
-Event-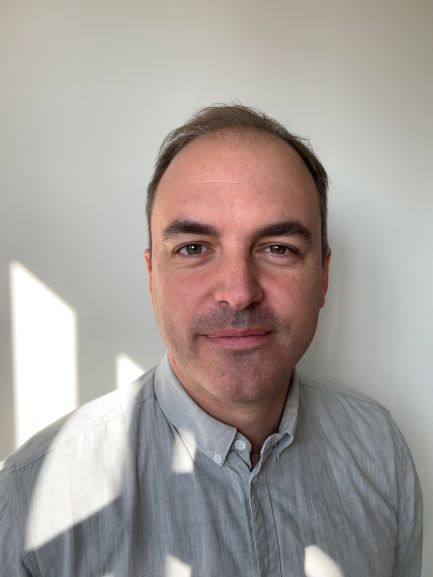 Start Date: Apr 23, 2021 - 10:00am
Location: Presented via Zoom
Dr. Nicholas Emlen will present his talk Hearing the Voice of an Aymara Speaker in a 17th Century Text from Peru on Friday, April 23 at 10 am as part of the 2021 Spring Anthropology Colloquia Speaker Series.  You can access the talk here.  There is no passcode.
In the early 17th century, on the shores of Lake Titicaca, an Aymara speaker named Martín de Sancta Cruz Hanansaya embarked on a remarkable translation project. At the request of a Jesuit priest named Ludovico Bertonio, he transformed an earlier Spanish book about the life of Jesus Christ (the 1591 Vita Christi) into a nearly 600-page Aymara version (published in 1612). This was not a close, literal translation—Bertonio wanted an Aymara version that would be compelling and comprehensible to a local audience, and he encouraged Sancta Cruz to take great liberties in introducing Aymara metaphors, imagery, sound symbolism, dialogue, textual structure, and even references to local landmarks and social relations. The result is the longest and richest piece of literature written by an Aymara speaker in the colonial period. It also serves as a cultural encyclopedia of the colonial Andes and a unique record of the region's indigenous discursive practices, as composed by a speaker himself.
This talk presents an ongoing project to draw out the voice of Martín de Sancta Cruz by comparing his 1612 Aymara version, line by line, with the 1591 Spanish original. By identifying the modifications that he introduced, we can learn about the poetics of 17th century Aymara in a manner that is impossible with other language documents (such as dictionaries and religious texts) that were composed by Europeans in the same period. Furthermore, the Aymara Vita Christi presents a valuable resource for Aymara speakers today, though it is rare and written in an orthography that makes it difficult to use. This project creates a digital version accessible to contemporary Aymara speakers, and involves those communities in the analysis and use of the text. In this manner, the discursive culture of the region can be traced from the colonial period to the present.

Nicholas Q. Emlen is a linguistic anthropologist who has conducted extensive ethnographic research on multilingualism, language contact, and coffee production on the Andean-Amazonian agricultural frontier of Southern Peru. He also works on the reconstruction of Quechua-Aymara language contact in the ancient Central Andes, and on multilingualism among Quechua, Aymara, Puquina, and Spanish in the colonial Andes. He is currently a postdoctoral researcher at Leiden University Centre for Linguistics, and an incoming assistant professor at the University of Groningen, Campus Fryslân (beginning 2022). His first book, Language, Coffee, and Migration on an Andean-Amazonian Frontier (University of Arizona Press), was published in 2020.
Hosted by the Department of Anthropology, the Alfonso Ortiz Center for Intercultural Studies, and the Latin American and Iberian Institute (LAII) the Department Colloquia Speaker Series will be held virtually via Zoom on Fridays at 10 am, and will be made available on our You Tube account following the event.  Upcoming speakers include (more details forthcoming): 
April 30                 Suzanne Gaskins (Northeastern Illinois)
May 7                    Zwedi Tsegai (Max Planck Institute)