Reconstructing Behaviour in the Past: Identifying Behavioural Signals from the Internal Structure of the Skeleton in Humans and Apes
-Event-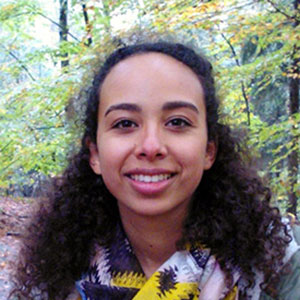 Start Date: May 07, 2021 - 10:00am
Location: Presented via Zoom
Dr. Zewdi Tsegai will present her talk  Reconstructing Behaviour in the Past: Identifying Behavioural Signals from the Internal Structure of the Skeleton in Humans and Apes on Friday, May 7 at 10 am as part of the 2021 Spring Anthropology Colloquia Speaker Series.  You can access the talk here.  There is no passcode.
Zewdi Tsegai is a postdoctoral researcher at the Max Planck Institute for Evolutionary Anthropology. To reconstruct the locomotor and tool use behaviour of extinct human ancestors, her research explores features of the internal structure of the skeleton that adapt during life in response to behaviour. Through looking at a regional level, across the skeleton and at changes during development, we can better understand how behaviour influences the internal bone structure. This can be applied to the fossil record to reconstruct how an extinct species actually behaved during life.
Hosted by the Department of Anthropology, the Alfonso Ortiz Center for Intercultural Studies, and the Latin American and Iberian Institute (LAII) the Department Colloquia Speaker Series will continue with the Fall semester.  Talks from this years series are available on our You Tube for your viewing.