Sarah Leiter Presents the Frieda Butler Memorial Lecture
-Event-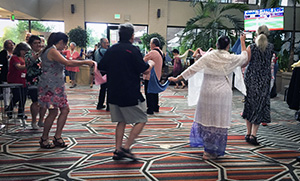 Start Date: Oct 31, 2019 - 04:00pm
Location: Hibben Center Room 105
On Thursday, October 31 at 4 pm in Hibben 105, Sarah Leiter will present the Frieda Butler Memorial Lecture.   Her talk, entitled Jewish but Brazilian/Black/Spanish: Ideologies of Identity on the Peripheries of Religion, 

will explore the ways in which common ideologies about identity come to be naturalized in particular contexts. It will present three fieldwork-based case studies of marginalized Jewish groups whose everyday semiotic (meaning-making) practices help to perpetuate ideas about which sorts of identities are legitimate or normal. The first case will present Brazilians who are seeking conversion to Judaism yet maintain the locally common ideology that one cannot be both Brazilian and Jewish. The second case will introduce African American Hebrew Israelites in Chicago who both reproduce and self-consciously challenge the notion that Jews must descend from Eastern Europeans. The final case will discuss New Mexican descendants of 15

th

century Spanish Jews and the ways in which they linguistically equate "Spanish" and "Jewish," producing a different sort of normalcy. Together, these three cases will explore how everyday semiotic practices help to naturalize ideologies about legitimate forms of identification, even among those who are actively trying to resist them.

This talk is free and open to the public.