Dr. Jada Benn Torres (UNM PhD, 2006) Wins 2021 AAAS Robert W. Sussman Award
Departmental News
Posted:  Oct 28, 2020 - 11:00am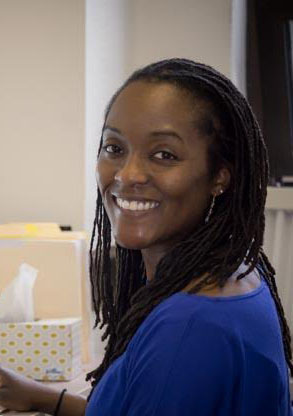 Dr. Jada Benn Torres (UNM PhD, 2006) has won the 2021 Robert W. Sussman Award for Scientific Contributions to Anthropology from the American Association for the Advancement of Science (AAAS). This award aims to recognize meritorious scientific contributions to the field of anthropology by mid-career anthropologists. It was established at the 2017 Section H Business meeting at the AAAS Annual meetings to honor Bob Sussman's embodiment of anthropology's science and spirit.
AAAS notes: Dr. Benn Torres exemplifies this award's spirit with her prolific and insightful contributions in her work on genetic ancestry and the population history of African and Indigenous Caribbean peoples.
Dr. Jada Benn Torres is an Associate Professor and the Director of the
Laboratory of Genetic Anthropology and Biocultural Studies
at Vanderbilt University.