Hispanic Heritage Month 2021
Departmental News
Posted:  Sep 15, 2021 - 03:00pm
The UNM Department of Anthropology celebrates Hispanic Heritage Month, September 15 through October 15, 2021. The red links below will take you to more information. Scroll down to read about Hispanic Heritage Month history, Hispanic scholars, events, research, news and Hispanic organizations.
About Hispanic Heritage Month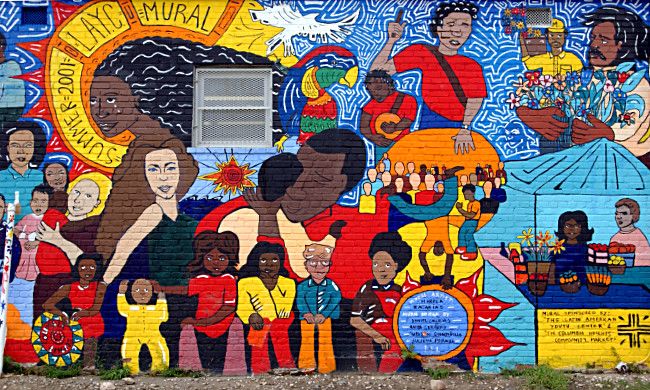 "Each year, Americans observe National Hispanic Heritage Month from September 15 to October 15, by celebrating the histories, cultures and contributions of American citizens whose ancestors came from Spain, Mexico, the Caribbean and Central and South America. The observation started in 1968 as Hispanic Heritage Week under President Lyndon Johnson and was expanded by President Ronald Reagan in 1988 to cover a 30-day period starting on September 15 and ending on October 15. It was enacted into law on August 17, 1988, on the approval of Public Law 100-402. The day of September 15 is significant because it is the anniversary of independence for Latin American countries Costa Rica, El Salvador, Guatemala, Honduras and Nicaragua. In addition, Mexico and Chile celebrate their independence days on September 16 and September18, respectively. Also, Columbus Day or Día de la Raza, which is October 12, falls within this 30 day period."
"People who identify with the terms "Hispanic" or "Latino" are those who classify themselves in one of the specific Hispanic or Latino categories listed on the decennial census questionnaire and various Census Bureau survey questionnaires – "Mexican, Mexican Am., Chicano" or "Puerto Rican" or "Cuban" – as well as those who indicate that they are "another Hispanic, Latino, or Spanish origin."  The 2010 Census question on Hispanic origin included five separate response categories and one area where respondents could write in a specific Hispanic origin group. The first response category was intended for respondents who do not identify as Hispanic. The remaining response categories ("Mexican, Mexican Am., Chicano"; "Puerto Rican"; "Cuban"; and "another Hispanic, Latino, or Spanish origin") and write-in answers can be combined to create the OMB category of Hispanic." 
The National Parks Service Celebrates Hispanic Heritage Month 2021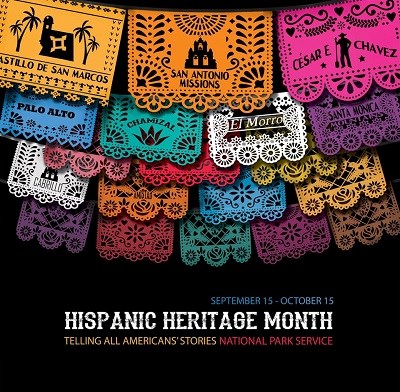 "September 15 to October 15 is celebrated nationwide as National Hispanic Heritage Month. It traditionally honors the cultures and contributions of both Hispanic and Latino Americans as we celebrate heritage rooted in all Latin American countries. During this month and throughout the year, we, and our partners, share history, heritage, and accomplishments of Hispanic and Latino Americans of past and present.
Hispanic refers to a person who is from, or a descendant of someone who is from, a Spanish-speaking country.
Latino/a or Latinx refers to a person who is from, or a descendant of someone who is from, a country in Latin America.
Join the conversation on social media by sharing your own inspiration and learning more about Hispanic and Latino heritage by using #HispanicHeritageMonth and #FindYourPark / #EncuentraTuParque." 
The Public Broadcasting Service (PBS) Celebrates Hispanic Heritage Month with Special Programs in September and October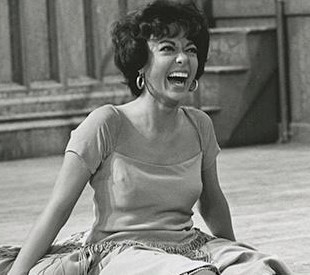 "To celebrate Latino heritage and culture this September and October, PBS will offer a special lineup of new and encore programs in honor of Hispanic Heritage Month, including the broadcast of THE 34TH HISPANIC HERITAGE AWARDS. Premieres include an AMERICAN MASTERS biography of the legendary Rita Moreno, new documentaries from POV and VOCES, and a selection of favorite soprano arias from GREAT PERFORMANCES AT THE MET. Acclaimed chef Pati Jinich takes viewers on a cultural and culinary tour of the U.S.-Mexico border in LA FRONTERA, and this year's annual Hispanic Heritage Awards will once again shine a spotlight on the extraordinary accomplishments of the Latino community and the lasting contributions made to our country."
National Public Radio (NPR) Celebrates Hispanic Heritage Month
National Public Radio (NPR) will celebrate Hispanic Heritage Month "...with special programming across NPR podcasts, playlists and social media reflecting on the diversity of the Latinx community and highlighting our latinidad." Podcasts include Alt.Latino, Code Switch, It's Been A Minute, Radio Ambulante, Planet Money Indicator, Throughline, and StoryCorps.
UNM Communication and Marketing (UCAM) Hosts Series Immigration: A Look at the Issues
"As part of Hispanic Heritage Month, University Communication and Marketing (UCAM) will publish a series of stories highlighting immigration issues and concerns. The series is titled Immigration: A Look at the Issues. To help set the background for the series, the first story takes a look at major immigration legislation since the United States gained its freedom in 1776 with an emphasis on legislation passed since 1965."
Hispanic Scholars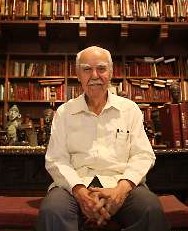 "Dr. Ricardo Alegría  (April 14, 1921 – July 7, 2011) was the first Puerto Rican to receive a PhD in anthropology in 1954. In addition to multiple administrative roles, Don Ricardo—as everyone knew him—published extensively in the field of anthropology, especially archaeology. His most important works include a pioneering study on the feast of Santiago Apóstol [St. James the Apostle] in Loíza, an elementary textbook on the Taíno Indians, a collection of folk tales, and numerous archeological essays about Puerto Rico and the West Indies." Known as the Father of Puerto Rican Anthropology, "..in 1955, [he] helped found and later served as executive director of the Institute of Puerto Rican Culture, where he was long a passionate advocate of preserving the island's artistic and archaeological heritage. He went on to launch the Graduate Center for Advanced Studies on Puerto Rico and the Caribbean in 1976 and received the United Nations Educational, Scientific and Cultural Organization's Picasso Medal in 1993." Hear a 1997 oral history interview with Dr. Alegría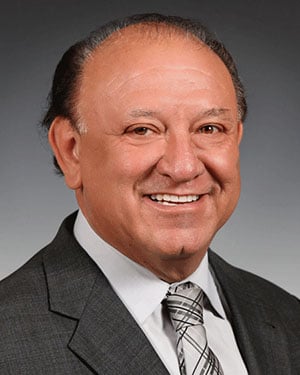 Dr. Cheo Torres  retired in July 2021 from the University of New Mexico.  He has served as the Vice President for Student Affairs for the past 25 years.  "James Holloway, UNM provost and executive vice president for Academic Affairs, said he credits Torres with helping bring the Student Affairs division together under common purpose, conceiving of new programs for students, while growing the resources needed to make those conceptions real."  Some of his accomplishments include developing the Traditional Medicine without Borders Curanderismo course, the Student Affairs Fellowship Program, the Mezquite Golf Tournament, and the Weekly Chit-Chat.  He was recently awarded the Erna S. Fergusson Award by the UNM Alumni Association, which recognizes exceptional accomplishments and/or commitment or distinguished service to The University of New Mexico.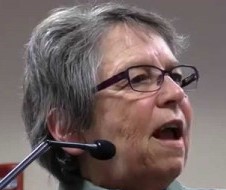 Dr. Sylvia Rodríguez  is a native Taoseña and Professor Emerita of anthropology and former Director of the  Alfonso Ortiz Center for Intercultural Studies  at UNM. Her research and publications have focused on interethnic relations in the Upper Rio Grande Valley of New Mexico, where over the past three decades she has studied the cultural impact of tourism, ritual and ethnic identity, and conflict over land and water. She works collaboratively with acequia (traditional irrigation) organizations and researchers on acequia matters and the politics and anthropology of water. Her publications include journal articles, book chapters, and two prize-winning books: The Matachines Dance: Ritual Symbolism and Interethnic Relations in the Upper Rio Grande Valley, and Acequia: Water Sharing, Sanctity, and Place. Watch her discuss her work with Acequias here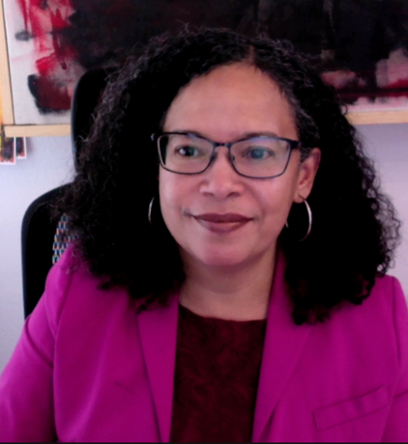 "Dr. Nancy López is Professor of Sociology at the University of New Mexico who directs and co-founded the Institute for the Study of "Race" and Social Justice and she is the founding coordinator of the New Mexico Statewide Race, Gender, Class Data Policy Consortium. She is Associate Vice President for the UNM Division of Equity and Inclusion. Dr. López also served as the inaugural co-chair of the Diversity Council and she has served on the UNM Academic Freedom and Tenure Committee. Dr. López is currently co-chair of the Education Committee of New Mexico Governors Council for Racial Justice. Dr. López is Secretary of the American Sociological Association (ASA) and she has chaired the Committee on the Status of Racial and Ethnic Minorities and served as Vice President of the Sociologists for Women in Society (SWS)."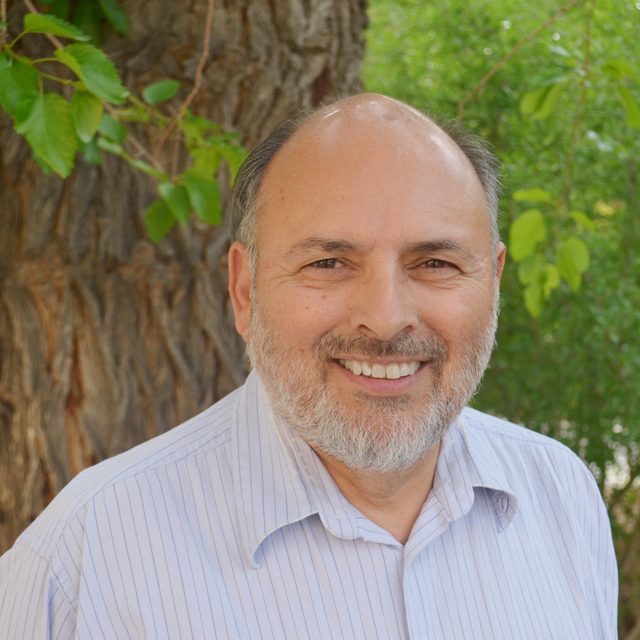 Dr. Philip B. (Felipe) Gonzales is a Professor of Sociology at the University of New Mexico.  His book Politica: Nuevomexicanos and American Political Incorporation, 1821-1910  "...is a tour de force of political history in the nineteenth-century U.S.–Mexico borderlands that reinterprets colonization, reconstructs Euro-American and Nuevomexicano relations, and recasts the prevailing historical narrative of territorial expansion and incorporation in North American imperial history."  He recently co-edited Trumpism, Mexican America, and the Struggle for Latinx Citizenship  with Drs Renato Rosaldo and Mary Louise Pratt which examines "...a new phase of presidential politics in relation to what went before and asks what new political possibilities emerged from this dramatic chapter in our history. What role did anti-Mexicanism and attacks on Latinx people and their communities play in Trump's political rise and presidential practices? Driven by the overwhelming political urgency of the moment, the contributors to this volume seek to frame Trumpism's origins and political effects. Contributors include Cristina Beltrán, Alyshia Gálvez, Michelle García, Tomás R. Jiménez, Davíd Montejano, Ángela Valenzuela, and Arely M. Zimmerman."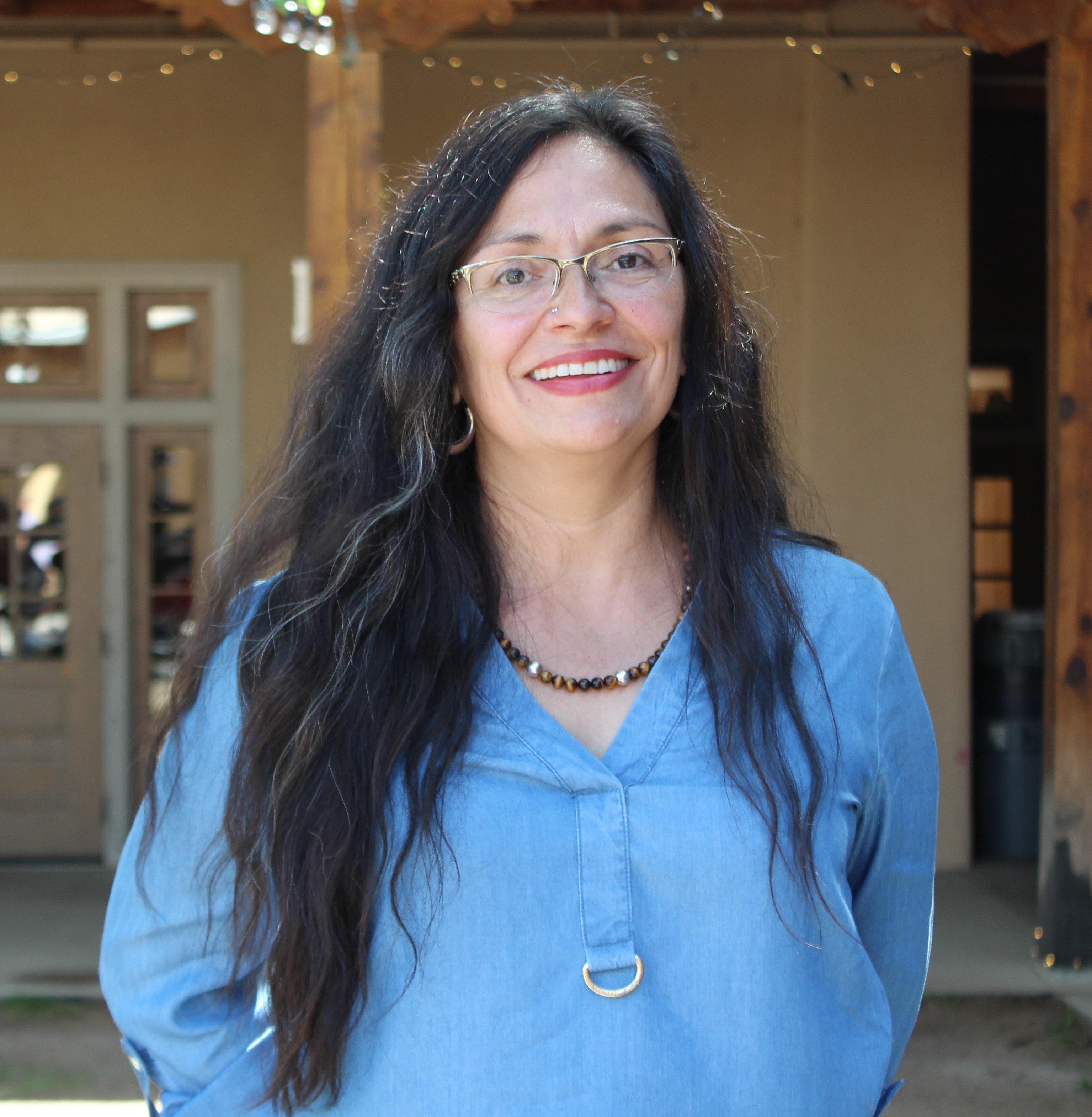 Dr. Irene Vasquez  "...holds the position of Founding Chair of the Chicana and Chicano Studies Department at the University of New Mexico. Under her leadership, from 2013-2015, UNM established a Department of Chicana and Chicano Studies and a Bachelors Degree in Chicana and Chicano Studies. She has a joint faculty position in Chicana and Chicano Studies and American Studies at UNM. She currently serves as the Department Chair in the Department of Chicana/o Studies. Vásquez specializes in the intersectional histories and politics of Mexican-descent populations in the Americas. Her research and teaching interests include U.S. and transnational social and political movements. She co-authored a book on the Chicana and Chicano Movement titled, Making Aztlan: Ideology and Culture of the Chicana and Chicano Movement: Ideology, 1966-1977, published by the University of New Mexico Press."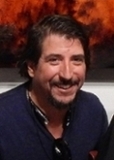 "Dr. Michael Trujillo is an Associate Professor of American Studies and Chicana/o Studies [Associate Chair of Chicana/o Studies], who holds a secondary appointment in the Department of Anthropology. His research contributes to the larger interdisciplinary effort to move beyond the exclusionary and exceptional notions of the American nation that can no longer be justified in our interconnected world. His research utilizes the theoretical and methodological approaches of critical regionalism, cultural interpretation, and post-Marxist perspectives. His research sites include the northern New Mexican community of Española and US-Mexico border city of Juárez. In both locations, he tracks cultural forms and ethnographic representations through diverse regional and national discourses."  In 2010, he published his book The Land of Disenchantment: Latina/o Identities and Transformations in Northern New Mexico, which was released in February 2010 by the University of New Mexico Press.  Read more about Dr. Trujillo's research and teaching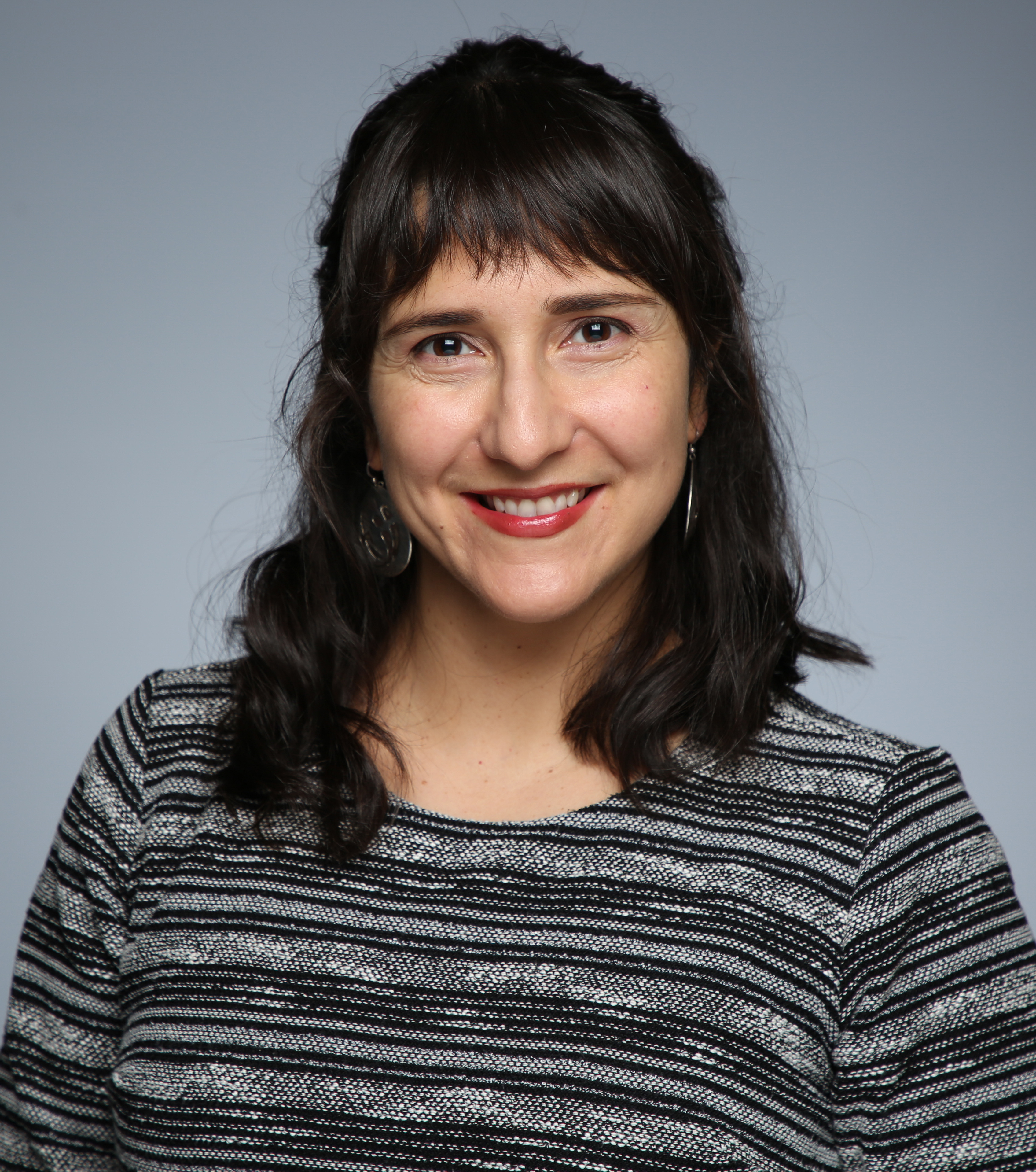 "Dr. Anna M. Nogar is Associate Professor of Hispanic Southwest Studies in the UNM Department of Spanish and Portuguese. Her research specializations include Mexican American cultural and literary studies; colonial Mexican literature; Nuevomexicano writing and culture; and community oral history." "In a recent announcement, Nogar's book Quill and Cross in the Borderlands: Sor María de Ágreda and the Lady in Blue, 1628 to the Present received first place in the Best History Book category and first place in the Best Religious Book category from the International Latino Book Awards, the largest Latino cultural awards in the U.S." Read more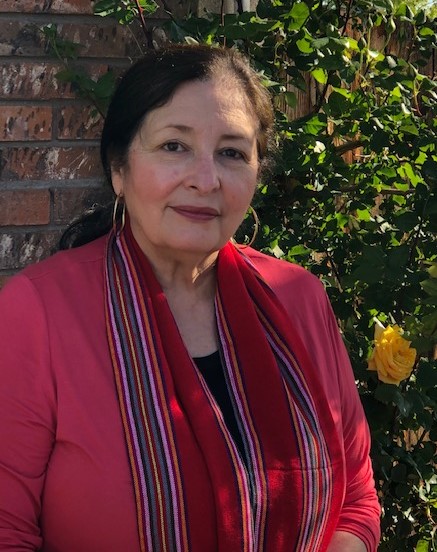 Dr. Patricia O. Covarrubias  has been awarded the 2020-2021 Faculty of Color Mentoring Award from the UNM Project for New Mexico Graduates of Color (PNMGC).  Dr. Covarrubias, "a native of Mexico, is Professor and the inaugural Director of Graduate Program in the Department of Chicana and Chicano Studies. ...Her research has been dedicated to understanding and describing how local cultures influence peoples' ways of communicating and vice versa, and on describing how culturally grounded communicative practices reflect and create unique lives for groups of people. Her past research includes Mexicanx ways of speaking and American Indian uses of silence, and her publications include various articles and book chapters, and two books: Culture, Communication, and Cooperation: Interpersonal Relations and Pronominal Address in a Mexican Organization and a co-authored textbook, Among Cultures: The Challenge of Communication."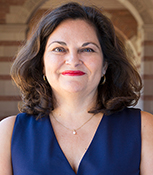 "Dr. Laura Gomez was Professor of Law and American S7tudies at the University of New Mexico from 2005-10. Before that, she spent 12 years as professor of law at UCLA Law. She was a co-founder and the first co-director of UCLA's Critical Race Studies Program. She rejoined UCLA Law in 2011....Her books include Misconceiving Mothers: Legislators, Prosecutors and the Politics of Prenatal Drug Exposure (1997), which is widely taught in law and society and gender studies courses, and  Manifest Destinies: The Making of the Mexican American Race (2007), which is widely taught in ethnic studies and history courses. In 2013, she published a co-edited volume (with Nancy López): Mapping "Race": Critical Approaches to Health Disparities Research.  Professor Gómez is the past president of the Law and Society Association (she was the youngest person and the first person of color ever elected), a multi-disciplinary organization of scholars who study law, legal actors and legal institutions in cultural and social context."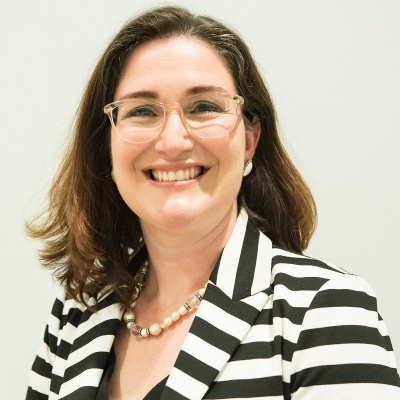 "Dr. Iveris Luz Martinez is the Archstone Foundation Endowed Chair in Gerontology and Director of the Center for Successful Aging at Long Beach State University. Professor Martinez is an applied anthropologist who has received funding from the National Institutes of Health, the Macarthur Foundation, and others for her research on social and cultural factors influencing health, with an emphasis in aging, Latinx, and minority populations. The 2017 Hispanic Woman of Distinction Awardee uses her knowledge to teach physicians and other medical professionals the importance of teamwork and addressing the social determinants of health particularly in the Latin and other minority communities...[Her research] has led her to write articles, book chapters, government reports, scientific papers and more about the disparities on aging in relationship to health, integrating anthropology into medical training, social determinants in regards to health care, geriatrics in minority communities, the effects of cultural and psychological changes on Latin immigrants and more."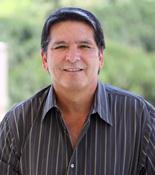 Dr. Leo R. Chavez, Distinguished Professor of Anthropology at the University of California, Irvine, and the President-Elect of the Association of Latina and Latino Anthropologists, is the recipient of the 2021 Bronislaw Malinowski Award. "Dr. Chavez has examined issues related to migration for over 30 years. He has been working on transnational migration since the early 1980s. He is the author of Shadowed Lives: Undocumented Immigrants in American Society, 3rd ed...and Covering Immigration: Popular Images and the Politics of the Nation, which was followed by the award winning The Latino Threat: Constructing Immigrants, Citizens, and the Nation, which refuted many of the [stereotypes] about Latinos so prevalent in political rhetoric. Chavez's latest book Anchor Babies and the Challenge of Birthright Citizenship  examined the children of immigrants and the 14th Amendment to the U.S. Constitution. Chavez' most recent research project extends his interest in the effect of political rhetoric on emotions and the psychological health of people it targets."
"The Chicana and Chicano Studies Department at the University of New Mexico is an interdisciplinary program. The purpose of the department is to promote a critical understanding of Chicano/Hispano/Mexicano communities through teaching, research, and advocacy. Since our program resides at the flagship institution of the state that has the largest percentage of Hispanics in the country, this mission is integral to furthering the understanding of New Mexico's present and the nation's future.
Chicana and Chicano Studies accomplishes its mission by offering an undergraduate minor, promoting research, and establishing community partnerships. Curriculum and community engagement efforts focus on three areas:
Chicana/o cultural studies
Politics and social justice
The transnational U.S.-Mexico experience
The program offers courses on gender and sexuality, race and ethnicity, arts and culture, political and social mobilization, immigration and citizenship, history and heritage, land grant studies, Chicana feminism, and queer studies. We address our three areas through a curriculum taught in both English and Spanish and maintain a regional and transnational focus on New Mexico, the U.S. Southwest, and Mexico. We view our partnerships with community and student organizations as central to our academic mission and our objectives for student learning." 
"UNM's Department of Spanish & Portuguese plays a vital role in the flagship university of a bilingual state, in teaching the languages, cultures, and literatures of the Hispanic and Portuguese worlds. We teach three basic language programs: Spanish as a Second Language, Spanish as a Heritage Language, and Brazilian Portuguese. Our undergraduate and graduate degrees offer concentrations in Hispanic Linguistics, Hispanic Literature (Peninsular and Spanish American), Hispanic Southwest Studies, and Portuguese. We boast several areas of distinction: An internationally ranked Hispanic Linguistics program, one of the first in the nation. A Southwest Studies program which offers everything from Colonial to Chicano literature, folklore, and cultural studies. A Spanish as a Heritage Language program that has been serving bilingual students since the 1960's. A Portuguese program which began in the 1940's. A literature program with strengths in medieval, renaissance, and modern Spain, Mexico, the Caribbean, and Brazil. All our students enjoy opportunities for research, field work, and travel in their quest to professionalize their Spanish and Portuguese and engage a regional and global community."
"The Latin American and Iberian Institute (LAII) fosters research and education within UNM about the cultures, languages, history, and societies of these world regions, and works to share UNM's expertise and resources with partners including Central New Mexico Community College, K-12 schools, the National Hispanic Cultural Center, Instituto Cervantes, and other organizations in the community. LAII's efforts are sustained and bolstered by UNM's community of scholars whose research centers on Mexico, Central America, South America, the Spanish speaking Caribbean, Spain, and Portugal. Over one hundred and twenty faculty members at UNM conduct research and/or teach on these regions, representing a wide range of disciplines, interests, and approaches. The Institute facilitates this scholarship, provides a focal point for interdisciplinary discussions, and distributes resources to seed new research projects for faculty and their students. Drawing on university resources, and in partnership with outside funders, LAII helps departments recruit highly qualified faculty and students, and enables students to acquire new languages, conduct field research, and complete their degrees efficiently."

EVENTS
National Hispanic Heritage Center ONLINE MARAVILLA GALA-UNA NOCHE UNIDOS

September 8, 2021 Hispanic Heritage Kick Off in Albuquerque Old Town Plaza

September 25, 2021 2 pm MDT, Dr. Sylvia Rodriguez presents the Fourth Annual Madrid Collection Lecture with her talk Acequias Matter and Acequia Matters, Una Plática Acequiera  at the Ben Lujan Library at Northern New Mexico College (and via Zoom)  Read more about the event


October 1, 2021 6:15 PM MDT Tablao Flamenco Albuquerque Dinner Show presented by the Hotel Albuquerque in Old Town, recurring every Friday and Saturday through October 30 at the Tablao Albuquerque, 800 Rio Grande Blvd NW.  Learn more
October 7, 2021 11:00 AM-1:00 PM EST National Science Foundation presents Burgeoning Opportunities: Attracting and Retaining More Latinx Researchers in STEM
The panel will discuss pathways to STEM, what's attracting and retaining Latinx researchers to STEM careers and how America can better tap the talent and help develop the research potential of this growing population.  REGISTER HERE
October 11, 2021 6 PM EST A Celebration of Children's and YA Latin American and Latinx Literature at the Library of Congress REGISTER HERE

October 12, 2021 12-1 pm MDT DEI's Diversity Dialogue: Resilience Through Culture. 
(Presented via Zoom)  "A conversation with Hispano/Latinx university leaders on how their culture has helped them survive (and thrive) at the University of New Mexico. The conversation is the first in a series of Diversity Dialogue event highlighting the contributions our diverse community has made not only to the university, but to the state and beyond."
https://unm.zoom.us/j/97729750147  Passcode: Dialogue    


October 14-16, 2021 Latinx Connect Conference: Elevating Latinx Identities and Contemporary Issues

"The Latinx Connect virtual conference (October 14-16) aims to move us beyond "celebrating" Latinxs during Hispanic Heritage Month and instead calls for critical conversations about identity, advocacy, activism, empowerment, and justice for the Latinx community, which faces numerous disparities in U.S. society, particularly at the intersections of Latinx identity (e.g. Afro-Latinxs, Indigenous Latinx, queer and Trans* Latinxs, undocumented Latinxs). The 3-day virtual conference is completely free, virtual, and open to anyone who wishes to further their understanding of the Latinx community, is a co-conspirator to, and/or seeks to empower the Latinx community. Participants will discuss what it means to be Latinx/a/o/e/Hispanic in relation to intersectional identities, education, immigration, public health, arts and culture, and other topical areas." REGISTER NOW

October 15 (12:30-5:00 PM MDT) and 16 (8:30 AM-4:00 PM MDT), 2021 Continuing Legal Education Workshop 'Land Grants, Acequias and the Law'  Cañón de Carnué Land Grant Hall.  Read More


October 15, 2001 6:00-9:00 PM MDT Hispanic Heritage Awards: "ConverGENTE y Cultura" Presented by the Albuquerque Hispano Chamber of Commerce, Hotel Albuquerque at Old Town.  Learn more

October 12,2021 12:00-1:30 PM MDT UNM Office of Equity and Inclusion 'Resilience through Culture' A Diversity Dialogue Celebrating Hispanic Heritage Month Read more


October 22, 23, and 24, 2021 ¡Cine Magnífico!-Albuquerque Latino Film FestivalNational Hispanic Cultural Center.  Learn more

The University of New Mexico Health Sciences Center Office for Diversity, Equity and Inclusion is hosting a series of events celebrating Hispanic Heritage Month 2021 Esperanza: A Celebration of Hispanic Heritage & Hope


In Celebration of Hispanic Heritage Month the Albuquerque Museum gives a Behind the Scenes Tour

Research

Art Education as a Tool for Critical Consciousness: Praxis Pedagogy at the Emma S. Barrientos Mexican American Cultural Center (Cassie Lynn Smith)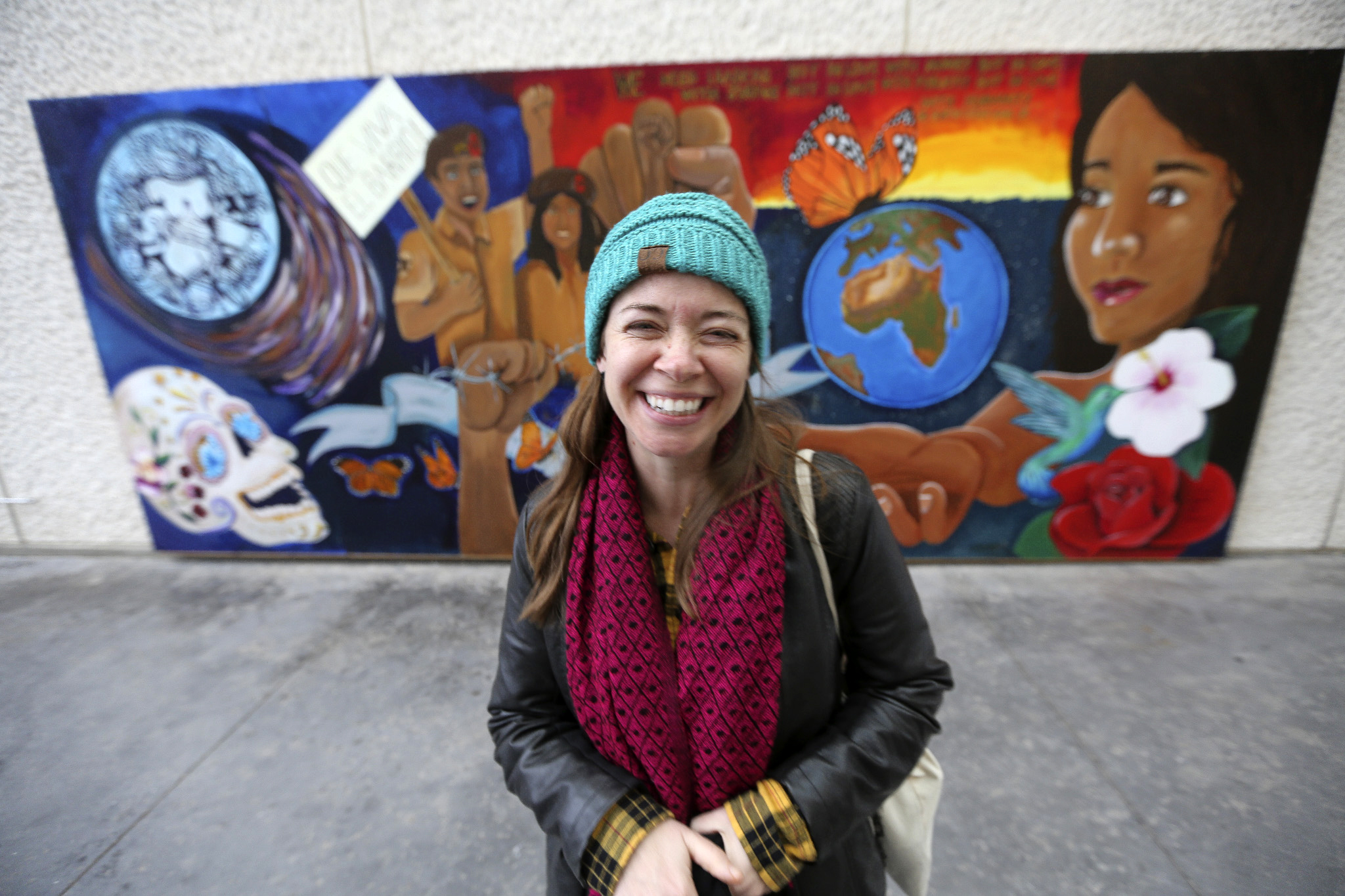 Ethnology Doctoral Candidate Cassie Lynn Smith explores the relationship between community-based art education and social pressures such as gentrification, segregation, and public-school marginalization that affect Latinx communities in Central Texas. Ms. Smith collaborates with the advisory board and staff at the Emma S. Barrientos Mexican American Cultural Center (MACC) in Austin, Texas to understand the role of the center in the city and to create applied projects to share this knowledge with the communities the MACC serves.  Ms. Smith is a Teaching Artist at the MACC where she integrates her research into arts-based programming and events for youth and adult participants. To see examples of Ms. Smith's applied projects, please visit the MACC's Digital Programming Page and the MACC's Virtual Tour in the Smithsonian Learning Lab. (Photo by Ulises García Vela, Caminos Mural  by the MACC Caminos Teen Leadership Program)
"The Hispanic Reading Room is the primary access point for research related to the Caribbean, Latin America, Spain and Portugal; the indigenous cultures of those areas; and peoples throughout the world historically influenced by Luso-Hispanic heritage, including Latinos in the U.S. and peoples of Portuguese or Spanish heritage in Africa, Asia, and Oceania."
"Established in 1980, the Southwest Hispanic Research Institute (SHRI) promotes multidisciplinary research on the Latino/Hispanic populations of New Mexico and the United States. SHRI offers an intellectual home for its faculty associates and invites the Hispano and Mexicano communities of New Mexico to connect with the University. SHRI advocates and supports access and equity in hiring, promotion and retention of Latinx faculty; supports and co-sponsors research and events, including conferences, open lectures and visiting scholars. The Institute supports faculty and student working paper series, sponsors and provides internships, graduate assistantships and research opportunities for UNM faculty associates and affiliated students."


"...a compilation of audio visual narratives published by students enrolled through the New Mexico Villages and Cultural Landscapes and New Mexico's Literary Landscape classes under the supervision of Levi Romero, an Assistant Professor in the Department of Chicana and Chicano Studies at UNM." Learn more

"Dr. Ruth Trinidad Galván was an accomplished scholar and advocate for education, social justice and women's rights at the University of New Mexico. This scholarship recognizes the academic, social justice and community service accomplishments of undergraduate students pursuing studies in Bilingual Education, Chicana/o and Latina/o Education, Chicana/Latina Feminisms, or Chicanx/Latinx Studies at the University of New Mexico."

News
Organizations
"El Centro de la Raza was created as a result of the Chicano movement of the 1960's. El Centro was created by and for students under the umbrella of Chicano Studies to ensure that the university adequately addressed the needs of the largest and fastest growing ethnic population at the University of New Mexico. El Centro received its first special project state funding in 1994, the same year that Governor Bruce King proclaimed that September 16 and 17, 1994 represented the "Hispanic Student Service Days." In 1995, Raza students at UNM organized to change the name from Hispanic Student Services to El Centro de la Raza to represent the intent by which El Centro had been created in the first place. The intent for El Centro was to serve the Chicano/Mexicano student population which had suffered the greatest challenges in coping with the social and cultural capital needed to navigate and succeed in higher education. In 2006, House Bill 2 and House Bill 799 of the New Mexico state legislature provided the following statute, " El Centro de la Raza shall provide training, technical assistance, research assistance, student academic support in the form of instruction and tutoring and information dissemination for Hispanic student recruitment and retention."


"The Project for New Mexico Graduates of Color (PNMGC) is a student program that is working to build community among historically underrepresented students at the University of New Mexico. PNMGC was founded during the 2002-03 academic year by a group of UNM graduate students of color who recognized the need for an organization that could provide them with various forms of academic, cultural, and leadership support. Currently, PNMGC works with both undergraduate and graduate students to help them succeed and grow while at UNM. Our programming includes undergraduate outreach initiatives, leadership workshops and retreats, monthly social gatherings, academic research presentation opportunities, and our annual Faculty of Color Awards."