Hispanic Heritage Month 2022
Departmental News
Posted:  Sep 15, 2022 - 09:00am
The UNM Department of Anthropology celebrates Hispanic Heritage Month, September 15 through October 15, 2022. The red links below will take you to more information. Scroll down to read about UNM Hispanic organizations, Hispanic Heritage Month history, Hispanic scholars, events, research, news and Hispanic organizations.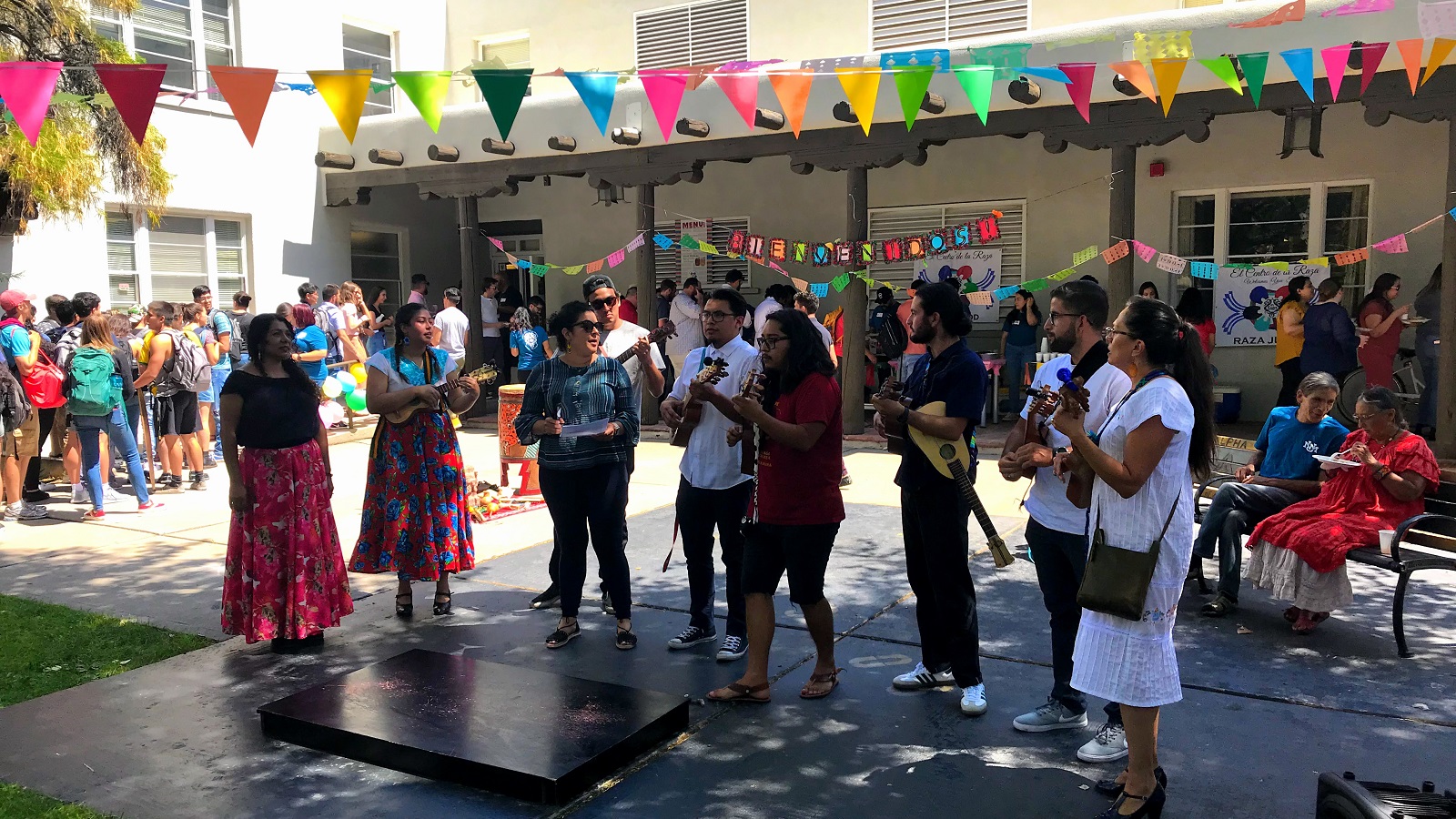 "El Centro de la Raza was created as a result of the Chicano movement of the 1960's. El Centro was created by and for students under the umbrella of Chicano Studies to ensure that the university adequately addressed the needs of the largest and fastest growing ethnic population at the University of New Mexico. El Centro received its first special project state funding in 1994, the same year that Governor Bruce King proclaimed that September 16 and 17, 1994 represented the "Hispanic Student Service Days." In 1995, Raza students at UNM organized to change the name from Hispanic Student Services to El Centro de la Raza to represent the intent by which El Centro had been created in the first place. The intent for El Centro was to serve the Chicano/Mexicano student population which had suffered the greatest challenges in coping with the social and cultural capital needed to navigate and succeed in higher education. In 2006, House Bill 2 and House Bill 799 of the New Mexico state legislature provided the following statute, "El Centro de la Raza shall provide training, technical assistance, research assistance, student academic support in the form of instruction and tutoring and information dissemination for Hispanic student recruitment and retention."  Learn more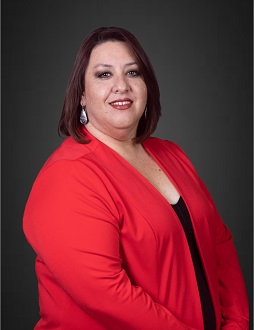 El Centro de la Raza Director Rosa Isela Cervantes writes, "It is with great sympathy and respect that I write these words. After 50 years of excellence and social justice, El Centro continues to serve our UNM students. We humble ourselves to the struggles that our communities experienced and led in the 1960s to bring about social and economic justice. Those struggles paved the way for places like El Centro to exist and to support the educational experience of Raza students. Because of the gains for inclusion and social justice, our gente has continued to move toward better education for our children, even though the system continues to fail us in many ways. We are confident that as the United States transitions to a more diverse society, our resilience will continue to move us in the right direction, even with the perils that inequality offers."  Read her full message
"The Chicana and Chicano Studies Department at the University of New Mexico is an interdisciplinary program. The purpose of the department is to promote a critical understanding of Chicano/Hispano/Mexicano communities through teaching, research, and advocacy. Since our program resides at the flagship institution of the state that has the largest percentage of Hispanics in the country, this mission is integral to furthering the understanding of New Mexico's present and the nation's future.
Chicana and Chicano Studies accomplishes its mission by offering an undergraduate minor, promoting research, and establishing community partnerships. Curriculum and community engagement efforts focus on three areas:
Chicana/o cultural studies
Politics and social justice
The transnational U.S.-Mexico experience
The program offers courses on gender and sexuality, race and ethnicity, arts and culture, political and social mobilization, immigration and citizenship, history and heritage, land grant studies, Chicana feminism, and queer studies. We address our three areas through a curriculum taught in both English and Spanish and maintain a regional and transnational focus on New Mexico, the U.S. Southwest, and Mexico. We view our partnerships with community and student organizations as central to our academic mission and our objectives for student learning."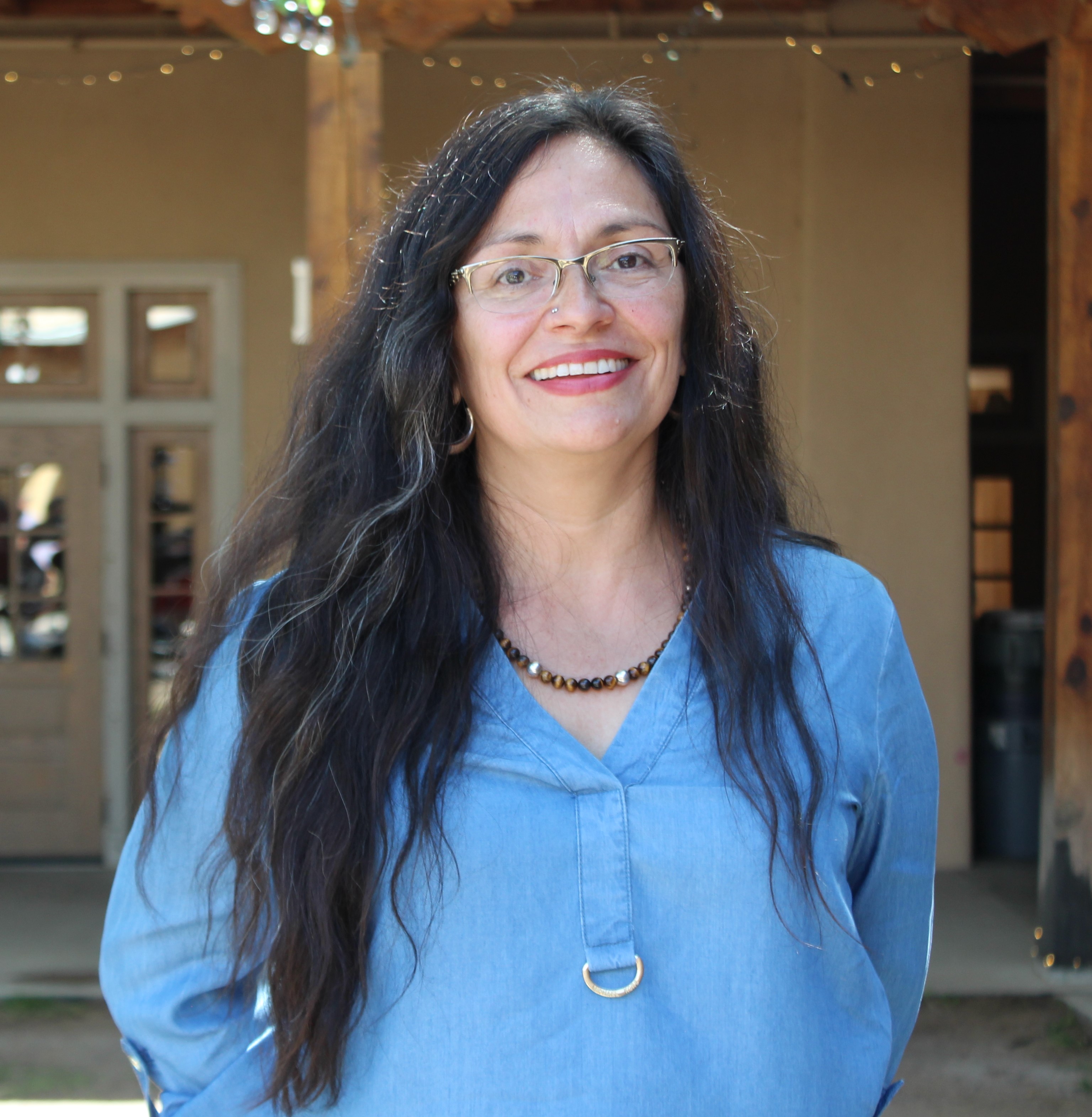 Dr. Irene Vasquez  "...holds the position of Founding Chair of the Chicana and Chicano Studies Department at the University of New Mexico. Under her leadership, from 2013-2015, UNM established a Department of Chicana and Chicano Studies and a Bachelors Degree in Chicana and Chicano Studies. She has a joint faculty position in Chicana and Chicano Studies and American Studies at UNM. She currently serves as the Department Chair in the Department of Chicana/o Studies. Vásquez specializes in the intersectional histories and politics of Mexican-descent populations in the Americas. Her research and teaching interests include U.S. and transnational social and political movements. She co-authored a book on the Chicana and Chicano Movement titled, Making Aztlan: Ideology and Culture of the Chicana and Chicano Movement: Ideology, 1966-1977, published by the University of New Mexico Press."  

"UNM's Department of Spanish & Portuguese plays a vital role in the flagship university of a bilingual state, in teaching the languages, cultures, and literatures of the Hispanic and Portuguese worlds. We teach three basic language programs: Spanish as a Second Language, Spanish as a Heritage Language, and Brazilian Portuguese. Our undergraduate and graduate degrees offer concentrations in Hispanic Linguistics, Hispanic Literature (Peninsular and Spanish American), Hispanic Southwest Studies, and Portuguese. We boast several areas of distinction: An internationally ranked Hispanic Linguistics program, one of the first in the nation. A Southwest Studies program which offers everything from Colonial to Chicano literature, folklore, and cultural studies. A Spanish as a Heritage Language program that has been serving bilingual students since the 1960's. A Portuguese program which began in the 1940's. A literature program with strengths in medieval, renaissance, and modern Spain, Mexico, the Caribbean, and Brazil. All our students enjoy opportunities for research, field work, and travel in their quest to professionalize their Spanish and Portuguese and engage a regional and global community."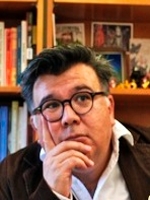 "Santiago Vaquera-Vásquez (Department Chair, UNM Spanish and Portuguese) is an unrepentant border crosser, ex-dj, writer, painter, and academic. His literary work has been published in anthologies in Spain, Italy, Latin America and the United States, including Malos elementos. Relatos sobre la corrupción social (2012); En la frontera: i migliori raconti della letteratura chicana (2008); Pequeñas resistencias 4 (2005); Se habla español (2000); and Líneas aéreas (1998).  ... He recently published a small chapbook with a selection of already published stories, Algún día te cuento las cosas que he visto. He has been invited to give readings from his work at universities and conferences in Spain, Mexico, Colombia, and the United States. His academic work on US/Mexico border cultures has been published in journals and anthologies in Mexico and the United States. He has also presented this work at international conferences." Read more
"The Latin American and Iberian Institute (LAII) fosters research and education within UNM about the cultures, languages, history, and societies of these world regions, and works to share UNM's expertise and resources with partners including Central New Mexico Community College, K-12 schools, the National Hispanic Cultural Center, Instituto Cervantes, and other organizations in the community. LAII's efforts are sustained and bolstered by UNM's community of scholars whose research centers on Mexico, Central America, South America, the Spanish speaking Caribbean, Spain, and Portugal. Over one hundred and twenty faculty members at UNM conduct research and/or teach on these regions, representing a wide range of disciplines, interests, and approaches. The Institute facilitates this scholarship, provides a focal point for interdisciplinary discussions, and distributes resources to seed new research projects for faculty and their students. Drawing on university resources, and in partnership with outside funders, LAII helps departments recruit highly qualified faculty and students, and enables students to acquire new languages, conduct field research, and complete their degrees efficiently."
EVENTS
In Celebration of Hispanic Heritage Month the Albuquerque Museum gives a Behind the Scenes Tour
"Hispanic heritage holds an indelible place in the heart and soul of our Nation, and National Hispanic Heritage Month reminds us that the American identity is a fabric of diverse traditions and stories woven together.  Since the beginning, our country has drawn strength and insights from Hispanic writers, scientists, soldiers, doctors, entrepreneurs, academics, and leaders in labor and government.  Our culture has been enriched by the rhythms, art, literature, and creativity of Hispanic peoples.  And our deepest values have been informed by the love of family and faith that is at the core of so many Hispanic communities.  All of these contributions help us realize the promise of America for all Americans.  During National Hispanic Heritage Month, we reaffirm that diversity is one of our country's greatest strengths.  We also acknowledge the Hispanic leaders who have stayed in the struggle for equal justice to ensure that everyone in this Nation can contribute their talents and have the opportunity to thrive." Read the full proclamation
About Hispanic Heritage Month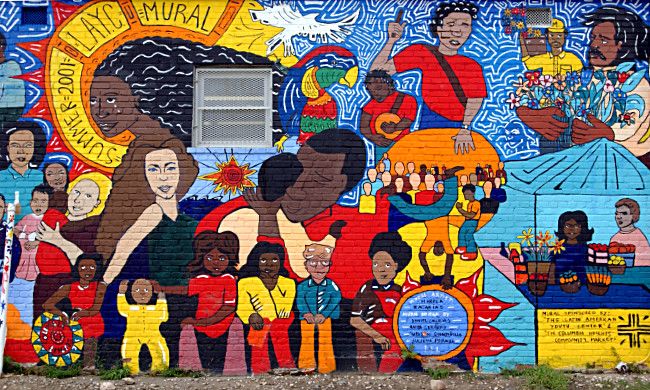 "Each year, Americans observe National Hispanic Heritage Month from September 15 to October 15, by celebrating the histories, cultures and contributions of American citizens whose ancestors came from Spain, Mexico, the Caribbean and Central and South America. The observation started in 1968 as Hispanic Heritage Week under President Lyndon Johnson and was expanded by President Ronald Reagan in 1988 to cover a 30-day period starting on September 15 and ending on October 15. It was enacted into law on August 17, 1988, on the approval of Public Law 100-402. The day of September 15 is significant because it is the anniversary of independence for Latin American countries Costa Rica, El Salvador, Guatemala, Honduras and Nicaragua. In addition, Mexico and Chile celebrate their independence days on September 16 and September18, respectively. Also, Columbus Day or Día de la Raza, which is October 12, falls within this 30 day period."
Hispanic Identity
"People who identify with the terms "Hispanic" or "Latino" are those who classify themselves in one of the specific Hispanic or Latino categories listed on the decennial census questionnaire and various Census Bureau survey questionnaires – "Mexican, Mexican Am., Chicano" or "Puerto Rican" or "Cuban" – as well as those who indicate that they are "another Hispanic, Latino, or Spanish origin."  The 2010 Census question on Hispanic origin included five separate response categories and one area where respondents could write in a specific Hispanic origin group. The first response category was intended for respondents who do not identify as Hispanic. The remaining response categories ("Mexican, Mexican Am., Chicano"; "Puerto Rican"; "Cuban"; and "another Hispanic, Latino, or Spanish origin") and write-in answers can be combined to create the OMB category of Hispanic." 
"September 15 to October 15 is celebrated nationwide as National Hispanic Heritage Month. It traditionally honors the cultures and contributions of both Hispanic and Latino Americans as we celebrate heritage rooted in all Latin American countries. During this month and throughout the year, we, and our partners, share history, heritage, and accomplishments of Hispanic and Latino Americans of past and present." 
The Public Broadcasting Service (PBS) Celebrates Hispanic Heritage Month with Special Programs in September and October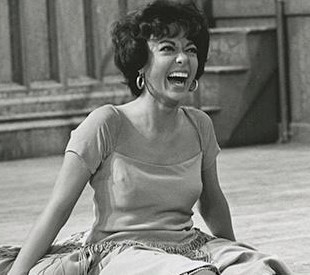 "Hispanic Heritage Month runs from September 15 to October 15 and it is a great time to learn more about the diversity of Hispanic and Latina/e/o/x experiences and cultures. In 2020, the U.S. Hispanic population was an estimated 62 million out of the total U.S. population of 331.4 million.
We know that just one descriptor can hardly capture the spirit and cultures of so many people who descend from a vast geography that includes present-day Southwestern U.S. states to the southern most tip of South America, and nearly every present-day country and island in between. This is why you'll see many different ways in which people describe themselves and their heritage. You'll see the terms Latina, Latino, and their non-gendered versions Latine and Latinx. You might also see people identify as Hispanic, Chicano, Tejano, Taino, Isleños, Boricua, Afro-Latino, in addition to the many who identify with any one of the 22 nations and Puerto Rico that comprise Latin America. We hope you see an array of these voices and stories in this collection of programs and documentaries."
"Each year, people across the United States observe National Hispanic Heritage Month from September 15 to October 15 by celebrating and reflecting on the histories, cultures, and contributions of Americans with ancestry from Spain, Mexico, the Caribbean, and Central and South America. While Hispanic Heritage Month is only 30 days, the museum's curators, researchers, and educators work with communities across the country to document and share Latino histories every day of the year.  As part of the museum's commitment to sharing Hispanic and Latino history, the museum has updated its Latino History topic page, where you can find even more exhibitions, programs, museum collections, and resources that reflect the richness and diversity of Latino history in the United States. Our mission as a national public history institution is not only to tell complex stories but also to use history to empower people to create a just, compassionate, and equitable future. In an increasingly divided country, it is more important than ever to learn about and stand in solidarity with Latino communities." Visit their website to read more and see exhibits, public programs and collections 
UNM Communication and Marketing (UCAM) Series Immigration: A Look at the Issues
Scholars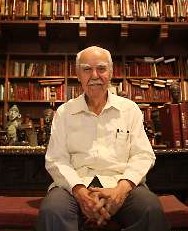 "Dr. Ricardo Alegría  (April 14, 1921 – July 7, 2011) was the first Puerto Rican to receive a PhD in anthropology in 1954. In addition to multiple administrative roles, Don Ricardo—as everyone knew him—published extensively in the field of anthropology, especially archaeology. His most important works include a pioneering study on the feast of Santiago Apóstol [St. James the Apostle] in Loíza, an elementary textbook on the Taíno Indians, a collection of folk tales, and numerous archeological essays about Puerto Rico and the West Indies." Known as the Father of Puerto Rican Anthropology, "..in 1955, [he] helped found and later served as executive director of the Institute of Puerto Rican Culture, where he was long a passionate advocate of preserving the island's artistic and archaeological heritage. He went on to launch the Graduate Center for Advanced Studies on Puerto Rico and the Caribbean in 1976 and received the United Nations Educational, Scientific and Cultural Organization's Picasso Medal in 1993." Hear a 1997 oral history interview with Dr. Alegría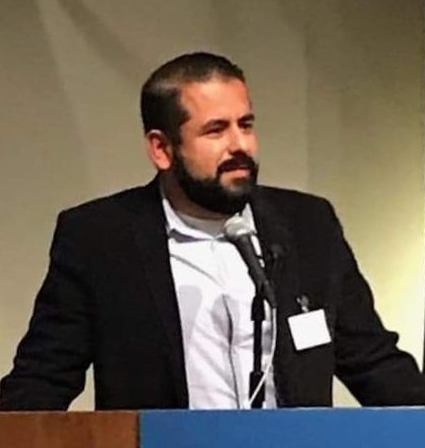 "Dr. José Luis Serrano Nájera, recipient of the 2022 UNM Faculty of Color Mentoring Award is proud son of immigrant parents from Guerrero and Zacatecas by way of Mexicali, Baja California, México. ... Professor Serrano Nájera's research foci are national and transnational Civil and Human Rights activism and social movements utilizing archival and oral history research methods. In the past, Professor Serrano Nájera's publications have focused on advocacies, social movements, and armed insurrections countering colonial and imperial powers in U.S. and México during the modern era. In his teaching, Professor Serrano Nájera emphasizes cultural, political, social, and transnational topical foci, while at the same time working to achieve student learning objectives of understanding diversity, intersectionality, and the development of Chicana/o/x communities across the U.S." Learn more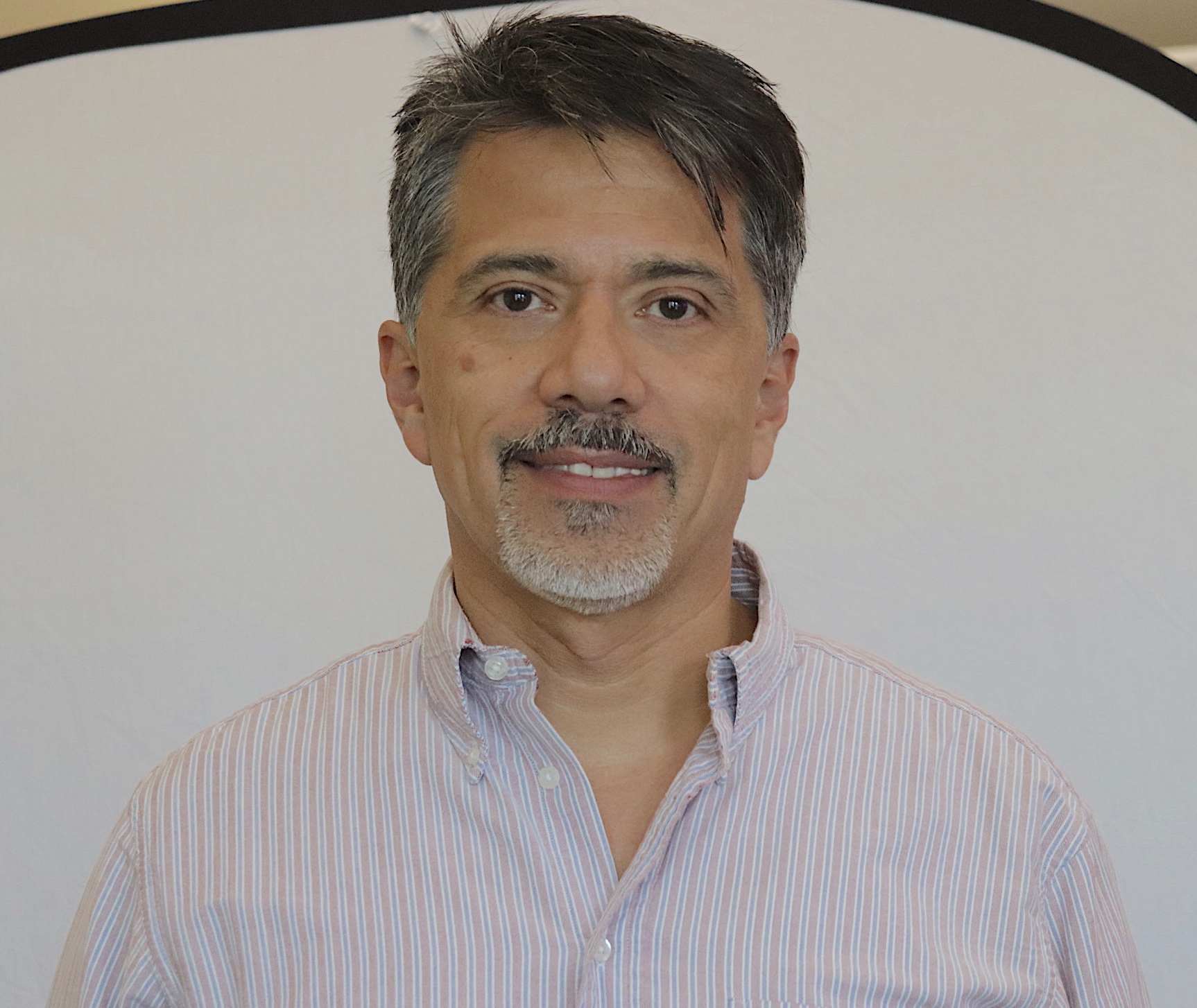 "Dr. Carlos A. López Leiva, recipient of the 2022 UNM Faculty of Color All-Around Award, is an Associate Professor in Bilingual and Mathematics Education in the Department of Language, Literacy, and Sociocultural Studies at the University of New Mexico. Carlos' work focuses on teaching and learning ecologies in intercultural educational spaces—regarding dynamics of social interactions, language uses and ideologies, task designs, relationship development, as well as what counts as mathematics—and how they mediate members' participation in and meaning-making of mathematical practices, activity, and perceptions of self. These foci transfer into collaborative interdisciplinary funded/nonfunded research regarding: (1) Issues of Equity and Social Justice in Social Interactions, (2) Out-of-School Interdisciplinary Mathematics Teaching and Learning, (3) In-School Interdisciplinary Mathematics Teaching and Learning, and (4) Bilingual Teacher Preparation." Learn more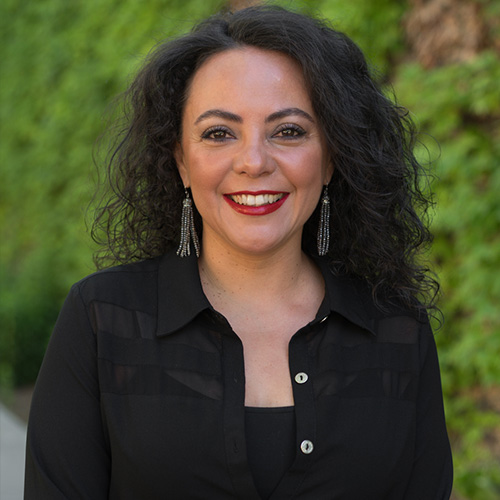 "Ana R. Alonso-Minutti is an Associate Professor of Music, a faculty affiliate of the Latin American and Iberian Institute, and a research associate of the Southwest Hispanic Research Instituteat the University of New Mexico...Alonso-Minutti's scholarship focuses on experimental and avant-garde expressions, music traditions from Mexico and the US-Mexico border, and music history pedagogy. Among her research areas are Latina/Chicana feminist and queer theories, critical race studies, and decolonial methodologies....In addition to her scholarly work, Alonso-Minutti has written a number of pieces."  She "...was recently awarded the biennial 2021 Robert M. Stevenson Prize from The Society for Ethnomusicology for her piece Voces del desierto for a cappella choir. The prize honors ethnomusicologists who are also composers by awarding a prize for a single composition, an original musical work created by the applicant." Read more
Dr. "Francisco J. Galarte is an Associate Professor of American Studies and Women, Gender and Sexuality Studies at the University of New Mexico where he teaches courses in Chicanx, Latinx and transgender studies. ...His research brings transgender studies, Chicanx studies, Latinax studies, and queer studies into critical dialogue. In doing so, he expands these academic fields, transform the central issues of inquiry and contribute to ongoing conversations related to the study of race, gender and sexuality. His primary scholarly agenda is to examine the relationship between systems of racial formation and the lived experiences and cultural representations of racialized transgendered subjects. His first book, Brown Trans Figurations: Rethinking Race, Gender and Sexuality in Chicanx/Latinx Studies [has been published] with University of Texas Press, and is the inaugural book for the Latinx: The Future is Now book series edited by Nicole Guidotti-Hernández and Lorgia Garcia-Peña. The book explores how transgender analytics intervene or fail to intervene in the current reading practices that exist in Chicana/o Studies for making sense of processes of racialization, gendered violence, queer sexualities, masculinities and femininities." Read more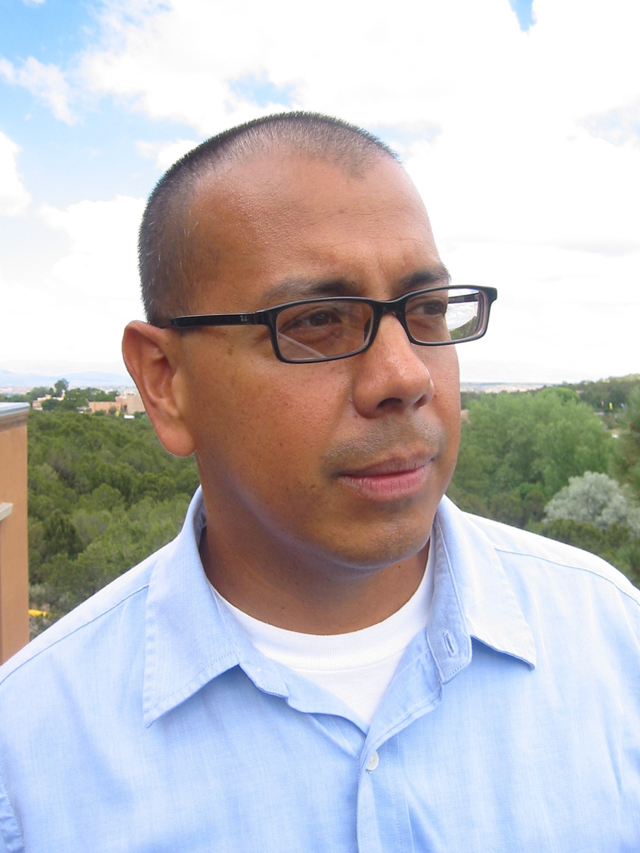 "Dr. Jesse Alemán is a Professor of English and a Presidential Teaching Fellow at the University of New Mexico. [In 2022, he was named the Willa Cather Distingushed Lecturer.]  His work covers nineteenth-century American literature and US Latino/a literary histories. He has published two dozen articles and essays, including recent pieces in American Literary History, The Cambridge History of Latina/o Literature, and Latino/a Literature in the Classroom....He is the recipient of the University of New Mexico's College of Arts and Sciences' Award for Teaching Excellence; the American Indian Student Services' STARS Award; the Wertheim Award for Outstanding English Faculty member; and he's been named Outstanding Faculty Member by the English Graduate Student Association and UNM's Peer Mentoring for Graduate Students of Color. As a former faculty member of Middlebury College's Bread Loaf School of English, he was awarded the Ruth and Lillian Marino Endowed Chair for teaching excellence, and in 2016, UNM named him a Presidential Teaching Fellow, the highest teaching recognition the university bestows to its faculty." Read more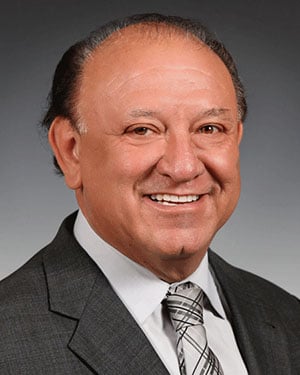 Dr. Cheo Torres  retired in July 2021 from the University of New Mexico.  He has served as the Vice President for Student Affairs for the past 25 years.  "James Holloway, UNM provost and executive vice president for Academic Affairs, said he credits Torres with helping bring the Student Affairs division together under common purpose, conceiving of new programs for students, while growing the resources needed to make those conceptions real."  Some of his accomplishments include developing the Traditional Medicine without Borders Curanderismo course, the Student Affairs Fellowship Program, the Mezquite Golf Tournament, and the Weekly Chit-Chat.  He was recently awarded the Erna S. Fergusson Award by the UNM Alumni Association, which recognizes exceptional accomplishments and/or commitment or distinguished service to The University of New Mexico.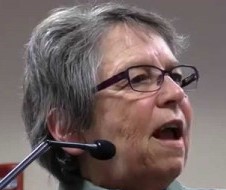 Dr. Sylvia Rodríguez  is a native Taoseña and Professor Emerita of anthropology and former Director of the  Alfonso Ortiz Center for Intercultural Studies  at UNM. Her research and publications have focused on interethnic relations in the Upper Rio Grande Valley of New Mexico, where over the past three decades she has studied the cultural impact of tourism, ritual and ethnic identity, and conflict over land and water. She works collaboratively with acequia (traditional irrigation) organizations and researchers on acequia matters and the politics and anthropology of water. Her publications include journal articles, book chapters, and two prize-winning books: The Matachines Dance: Ritual Symbolism and Interethnic Relations in the Upper Rio Grande Valley, and Acequia: Water Sharing, Sanctity, and Place. Watch her discuss her work with Acequias here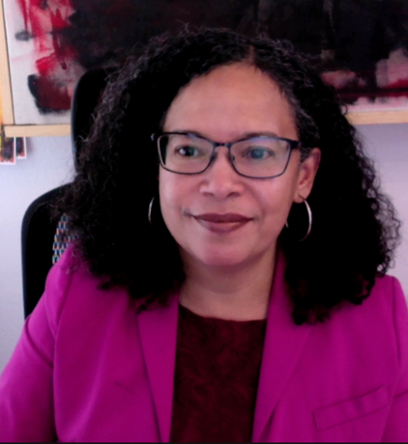 "Dr. Nancy López is Professor of Sociology at the University of New Mexico who directs and co-founded the Institute for the Study of "Race" and Social Justice and she is the founding coordinator of the New Mexico Statewide Race, Gender, Class Data Policy Consortium. Dr. López also served as the inaugural co-chair of the Diversity Council and she has served on the UNM Academic Freedom and Tenure Committee.  Dr. López has chaired the Committee on the Status of Racial and Ethnic Minorities and served as Vice President of the Sociologists for Women in Society (SWS)."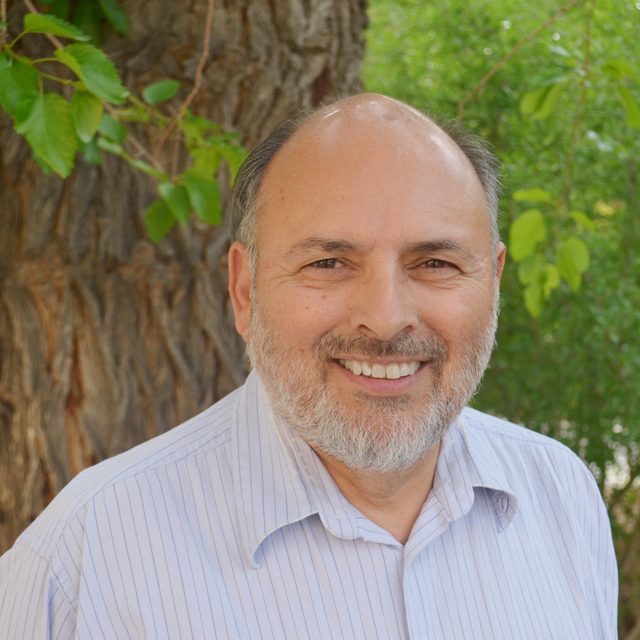 Dr. Philip B. (Felipe) Gonzales is a Professor of Sociology at the University of New Mexico.  His book Politica: Nuevomexicanos and American Political Incorporation, 1821-1910  "...is a tour de force of political history in the nineteenth-century U.S.–Mexico borderlands that reinterprets colonization, reconstructs Euro-American and Nuevomexicano relations, and recasts the prevailing historical narrative of territorial expansion and incorporation in North American imperial history."  He recently co-edited Trumpism, Mexican America, and the Struggle for Latinx Citizenship  with Drs Renato Rosaldo and Mary Louise Pratt which examines "...a new phase of presidential politics in relation to what went before and asks what new political possibilities emerged from this dramatic chapter in our history. What role did anti-Mexicanism and attacks on Latinx people and their communities play in Trump's political rise and presidential practices? Driven by the overwhelming political urgency of the moment, the contributors to this volume seek to frame Trumpism's origins and political effects. Contributors include Cristina Beltrán, Alyshia Gálvez, Michelle García, Tomás R. Jiménez, Davíd Montejano, Ángela Valenzuela, and Arely M. Zimmerman."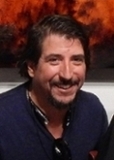 "Dr. Michael Trujillo is an Associate Professor of American Studies and Chicana/o Studies [Associate Chair of Chicana/o Studies], who holds a secondary appointment in the Department of Anthropology. His research contributes to the larger interdisciplinary effort to move beyond the exclusionary and exceptional notions of the American nation that can no longer be justified in our interconnected world. His research utilizes the theoretical and methodological approaches of critical regionalism, cultural interpretation, and post-Marxist perspectives. His research sites include the northern New Mexican community of Española and US-Mexico border city of Juárez. In both locations, he tracks cultural forms and ethnographic representations through diverse regional and national discourses."  In 2010, he published his book The Land of Disenchantment: Latina/o Identities and Transformations in Northern New Mexico, which was released in February 2010 by the University of New Mexico Press.  Read more about Dr. Trujillo's research and teaching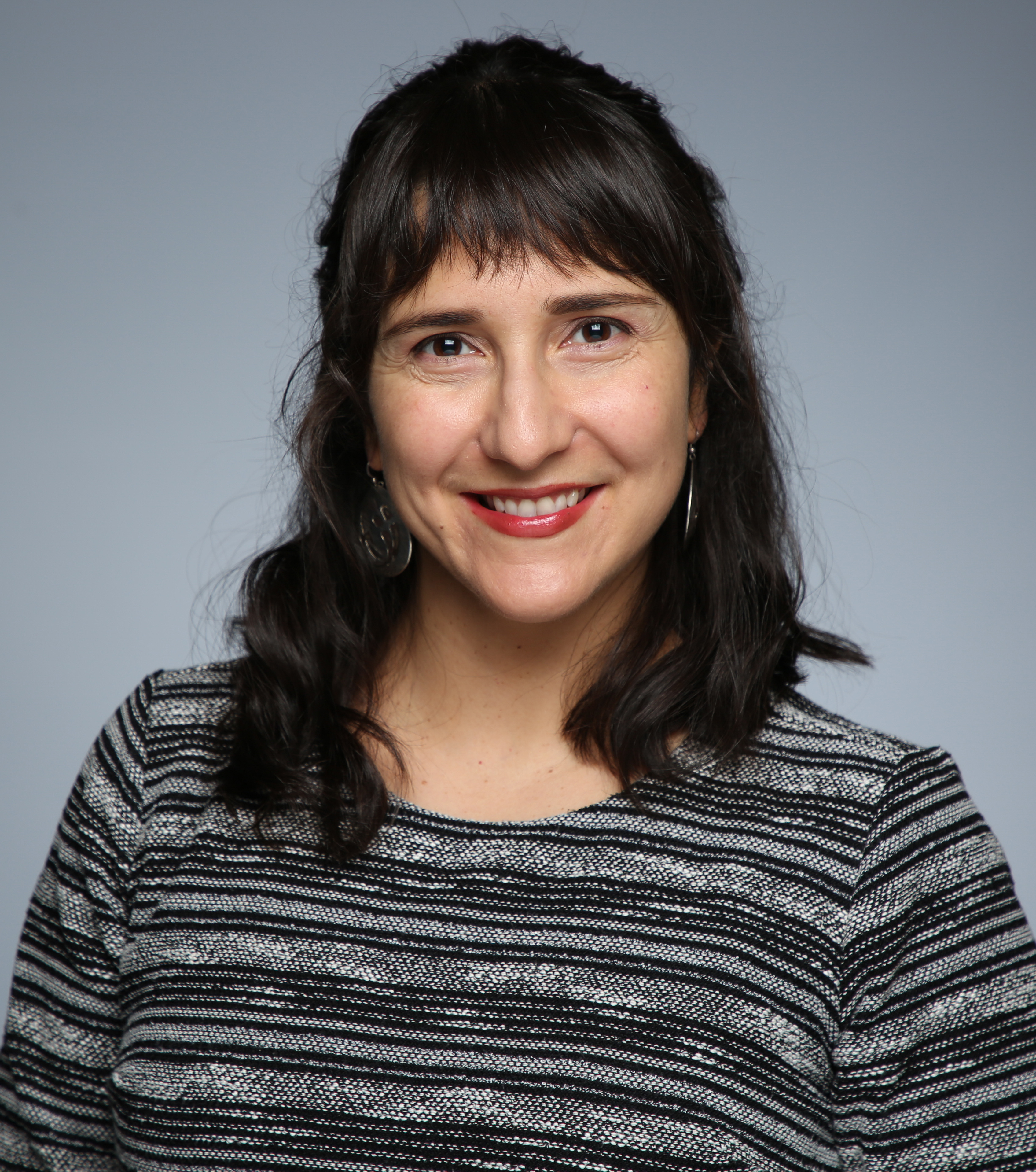 "Dr. Anna M. Nogar is Associate Professor of Hispanic Southwest Studies in the UNM Department of Spanish and Portuguese. Her research specializations include Mexican American cultural and literary studies; colonial Mexican literature; Nuevomexicano writing and culture; and community oral history." "In a recent announcement, Nogar's book Quill and Cross in the Borderlands: Sor María de Ágreda and the Lady in Blue, 1628 to the Present received first place in the Best History Book category and first place in the Best Religious Book category from the International Latino Book Awards, the largest Latino cultural awards in the U.S." Read more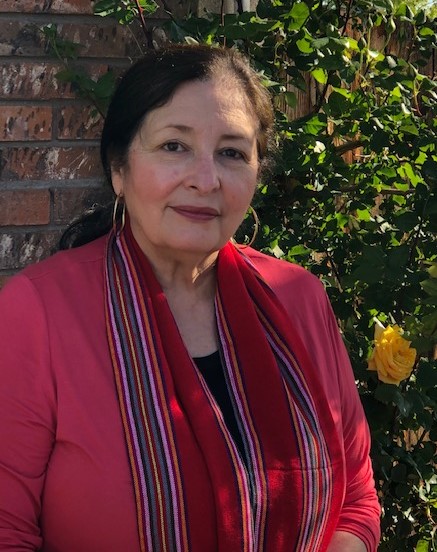 Dr. Patricia O. Covarrubias received the 2020-2021 Faculty of Color Mentoring Award from the UNM Project for New Mexico Graduates of Color (PNMGC).  Dr. Covarrubias, "a native of Mexico, is Professor and the inaugural Director of Graduate Program in the Department of Chicana and Chicano Studies. ...Her research has been dedicated to understanding and describing how local cultures influence peoples' ways of communicating and vice versa, and on describing how culturally grounded communicative practices reflect and create unique lives for groups of people. Her past research includes Mexicanx ways of speaking and American Indian uses of silence, and her publications include various articles and book chapters, and two books: Culture, Communication, and Cooperation: Interpersonal Relations and Pronominal Address in a Mexican Organization and a co-authored textbook, Among Cultures: The Challenge of Communication."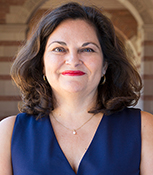 "Dr. Laura Gomez was Professor of Law and American Studies at the University of New Mexico from 2005-10. Before that, she spent 12 years as professor of law at UCLA Law. She was a co-founder and the first co-director of UCLA's Critical Race Studies Program. She rejoined UCLA Law in 2011....Her books include Misconceiving Mothers: Legislators, Prosecutors and the Politics of Prenatal Drug Exposure (1997), which is widely taught in law and society and gender studies courses, and  Manifest Destinies: The Making of the Mexican American Race (2007), which is widely taught in ethnic studies and history courses. In 2013, she published a co-edited volume (with Nancy López): Mapping "Race": Critical Approaches to Health Disparities Research.  Professor Gómez is the past president of the Law and Society Association (she was the youngest person and the first person of color ever elected), a multi-disciplinary organization of scholars who study law, legal actors and legal institutions in cultural and social context."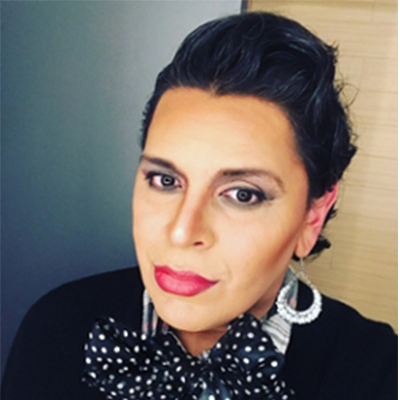 "Frankie Flores (They) is a first-generation Mexicano from Santa Rosa, Chihuahua. They grew up in Albuquerque, NM in the East San Jose barrio. Frankie grew up in a community surrounded by Queer and Trans people, thus propelling their commitment to Trans justice, especially for Trans women of color. Frankie is currently the Director for the University of New Mexico's LGBTQ Resource Center."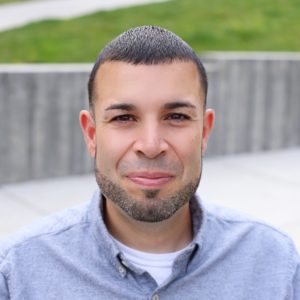 "Dr. Jonathan Rosa, President of the Association of Latina and Latino Anthropologists, is Associate Professor in the Graduate School of Education, Center for Comparative Studies in Race and Ethnicity, and, by courtesy, Departments of Anthropology and Linguistics, at Stanford University. His research analyzes the interplay between racial marginalization, linguistic stigmatization, and educational inequity. Dr. Rosa collaborates with schools and communities to track these phenomena and develop tools for understanding and eradicating the forms of disparity to which they correspond. He is author of the book Looking like a Language, Sounding like a Race: Raciolinguistic Ideologies and the Learning of Latinidad (2019, Oxford University Press) and co-editor of the volume Language and Social Justice in Practice (2019, Routledge)." Read more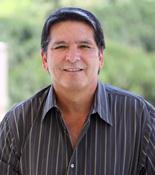 Dr. Leo R. Chavez, Distinguished Professor of Anthropology at the University of California, Irvine, and the President-Elect of the Association of Latina and Latino Anthropologists, is the recipient of the 2021 Bronislaw Malinowski Award. "Dr. Chavez has examined issues related to migration for over 30 years. He has been working on transnational migration since the early 1980s. He is the author of Shadowed Lives: Undocumented Immigrants in American Society, 3rd ed...and Covering Immigration: Popular Images and the Politics of the Nation, which was followed by the award winning The Latino Threat: Constructing Immigrants, Citizens, and the Nation, which refuted many of the [stereotypes] about Latinos so prevalent in political rhetoric. Chavez's latest book Anchor Babies and the Challenge of Birthright Citizenship  examined the children of immigrants and the 14th Amendment to the U.S. Constitution. Chavez' most recent research project extends his interest in the effect of political rhetoric on emotions and the psychological health of people it targets."
Research
Art Education as a Tool for Critical Consciousness: Praxis Pedagogy at the Emma S. Barrientos Mexican American Cultural Center (Cassie Lynn Smith)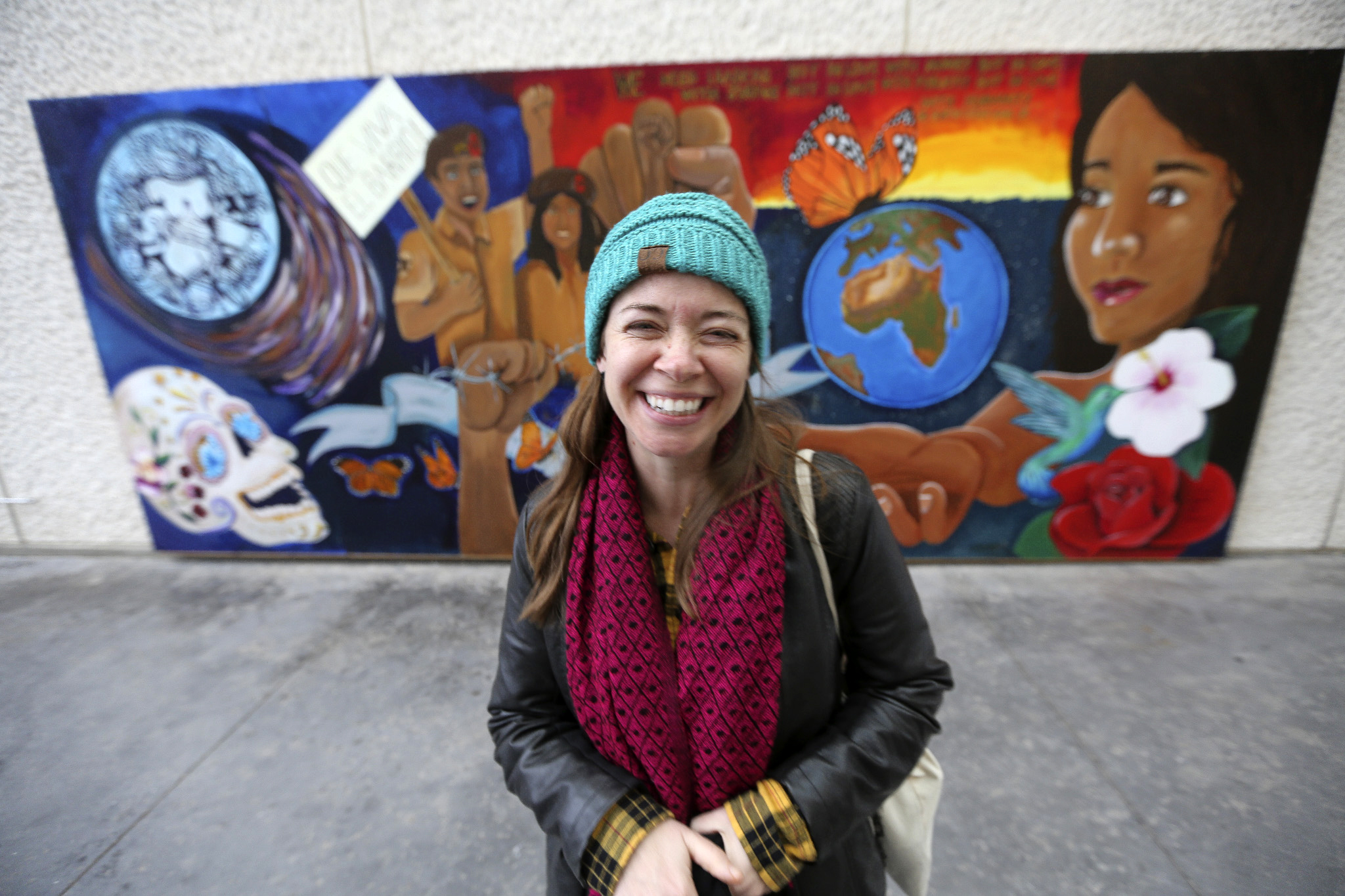 Ethnology Doctoral Candidate Cassie Lynn Smith explores the relationship between community-based art education and social pressures such as gentrification, segregation, and public-school marginalization that affect Latinx communities in Central Texas. Ms. Smith collaborates with the advisory board and staff at the Emma S. Barrientos Mexican American Cultural Center (MACC) in Austin, Texas to understand the role of the center in the city and to create applied projects to share this knowledge with the communities the MACC serves.  Ms. Smith is a Teaching Artist at the MACC where she integrates her research into arts-based programming and events for youth and adult participants. To see examples of Ms. Smith's applied projects, please visit the MACC's Digital Programming Page and the MACC's Virtual Tour in the Smithsonian Learning Lab.(Photo by Ulises García Vela, Caminos Mural  by the MACC Caminos Teen Leadership Program)

Library of Congress Hispanic Reading Room 
"The Hispanic Reading Room is the primary access point for research related to the Caribbean, Latin America, Spain and Portugal; the indigenous cultures of those areas; and peoples throughout the world historically influenced by Luso-Hispanic heritage, including Latinos in the U.S. and peoples of Portuguese or Spanish heritage in Africa, Asia, and Oceania."
"Established in 1980, the Southwest Hispanic Research Institute (SHRI) promotes multidisciplinary research on the Latino/Hispanic populations of New Mexico and the United States. SHRI offers an intellectual home for its faculty associates and invites the Hispano and Mexicano communities of New Mexico to connect with the University. SHRI advocates and supports access and equity in hiring, promotion and retention of Latinx faculty; supports and co-sponsors research and events, including conferences, open lectures and visiting scholars. The Institute supports faculty and student working paper series, sponsors and provides internships, graduate assistantships and research opportunities for UNM faculty associates and affiliated students."

The Digital Cuentos Project   
"...a compilation of audio visual narratives published by students enrolled through the New Mexico Villages and Cultural Landscapes and New Mexico's Literary Landscape classes under the supervision of Levi Romero, an Assistant Professor in the Department of Chicana and Chicano Studies at UNM." Learn more

"Dr. Ruth Trinidad Galván was an accomplished scholar and advocate for education, social justice and women's rights at the University of New Mexico. This scholarship recognizes the academic, social justice and community service accomplishments of undergraduate students pursuing studies in Bilingual Education, Chicana/o and Latina/o Education, Chicana/Latina Feminisms, or Chicanx/Latinx Studies at the University of New Mexico."

News
Organizations
"The Project for New Mexico Graduates of Color (PNMGC) is a student program that is working to build community among historically underrepresented students at the University of New Mexico. PNMGC was founded during the 2002-03 academic year by a group of UNM graduate students of color who recognized the need for an organization that could provide them with various forms of academic, cultural, and leadership support. Currently, PNMGC works with both undergraduate and graduate students to help them succeed and grow while at UNM. Our programming includes undergraduate outreach initiatives, leadership workshops and retreats, monthly social gatherings, academic research presentation opportunities, and our annual Faculty of Color Awards."