Katie Brewer Awarded GPSA New Mexico Research Grant
Departmental News
Posted:  Oct 31, 2018 - 12:00am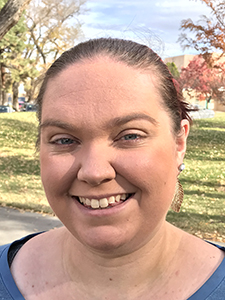 Congratulations to archaeology grad student Katie Brewer, who received a GPSA New Mexico Research Grant for her study of how conversion affected Pueblo practices at mission sites in the U.S. Southwest. 
Research Abstract:
My research analyzes whether there were changes pre-Contact to post-Contact in the mission system of New Mexico. I am using archival documents from Pecos, Hawikuh, Awatovi, Abó, Quarai, and Gran Quivira. The grant will fund travel to and from Tuscon, AZ, Washington, D.C., and
Boston, MA as well as equipment needed to scan and store the documents.