Phalangeal curvature in a chimpanzee raised like a human: Implications for inferring arboreality in fossil hominins
Departmental News
Posted:  May 28, 2020 - 01:00pm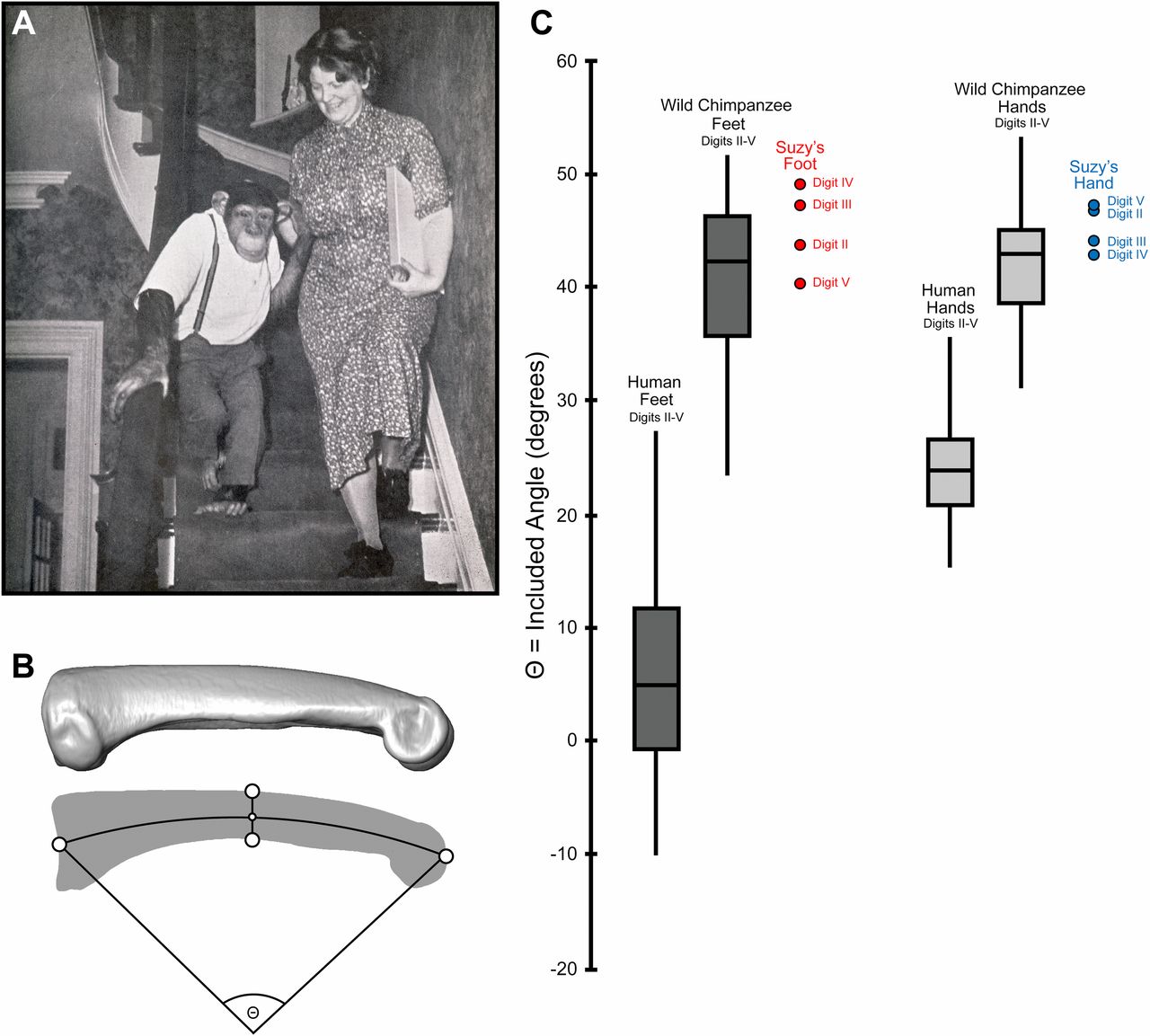 Dr. Ian Wallace is first author on a recently published article in
PNAS
(Proceedings of the National Academy of Sciences of the United States of America) entitled:
Phalangeal curvature in a chimpanzee raised like a human: Implications for inferring arboreality in fossil hominins.
To read the full article, click
here.
Abstract
Arboreal primates such as chimpanzees exhibit pronounced curvature in their hand and foot phalanges, which is assumed to develop throughout life in response to mechanical loads produced by grasping and hanging from branches. Intriguingly, ancient fossil hominins also exhibit substantial phalangeal curvature, which, too, has been interpreted as a direct result of habitual arboreality during life. Here, we describe the phalangeal curvature of a chimpanzee who was raised during the 1930s in New York City to live much like a human, including by having very few opportunities to engage in arboreal activities. We show that the degree of hand and foot phalangeal curvature in this individual is indistinguishable from that of wild chimpanzees and distinct from humans. Thus, rather than being a direct effect of mechanical loads produced by lifetime arboreal activities, phalangeal curvature appears to be shaped largely by genetic factors. An important implication of this finding is that phalangeal curvature among fossil hominins is evidently best interpreted as a primitive trait inherited from an arboreal ancestral species rather than proof of engagement in arboreal activities during life.