Post Doctoral Fellow April Kamp-Whittaker Awarded NSF SPARC Grant and an American Philosophical Society Franklin Research Grant
Departmental News
Posted:  May 24, 2021 - 12:00pm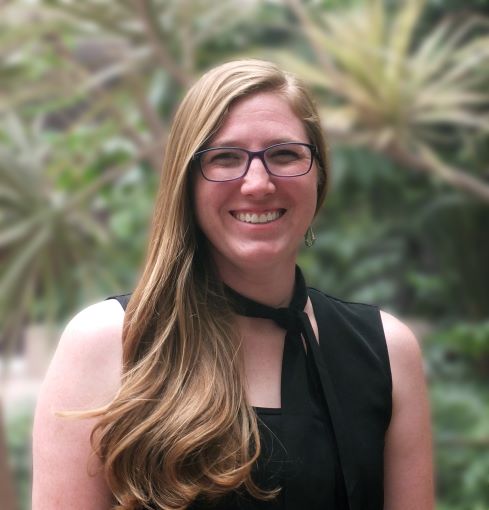 Post Doctoral Fellow April Kamp-Whittaker has been awarded a
NSF SPARC Grant
and an
American Philosophical Society Franklin Research Grant.
The grants are for two different projects:
NSF SPARC Grant (PI: April Kamp-Whittaker (UNM) and Co-PI: Bonnie Clark (U Denver)
The University of Denver Amache Project is partnering with CAST at the University of Arkansas on a SPARC Grant to develop a ArcGIS StoryMap about the history and archaeology of sports at the Granada Relocation Center National Historic Landmark (Amache), a WWII Japanese American Incarceration Center. Sports became an important part of life within the incarceration centers, as evidenced in both the archival and oral historical data. At Amache residents participated in both traditional American and Japanese sports including judo, sumo, ping pong, football, baseball, and basketball. Images and artifacts from the Amache Preservation Society Museum will be combined with archaeological data from six field seasons to tell the story of sports at Amache. The final product will be an interactive StoryMap that allows visitors to both follow a discrete storyline but also explore an interactive site directory, GIS maps and drone footage of the site, and digitized collections. This webpage will provide a venue for the public and stakeholders at Amache to see how archaeological data is used and freely engage in a range of data to understand an interesting part of the site's history while also engaging in their own exploration and learning about this unique and important part of American history.  
American Philosophical Society Franklin Research Grant (PI: April Kamp-Whittaker (UNM)
This grant provided funds to conduct a pilot project analyzing children's toys held in two different repositories in Idaho and California. The project goal is to compare the experiences of children in the American west by analyzing toys from urban sites dating between 1880 and 1940. Two main research questions will be explored: 1. How do distributions of toys correlate to socio-economic patterns at urban sites in the west. 2. Are households with different ethnic or cultural background purchasing and using different toys than neighboring households?
April Kamp-Whittaker (PhD) is a Postdoctoral Fellow at the University of New Mexico, Department of Anthropology and Co-PI of the University of Denver Amache Project. Her research at Amache, a WWII Japanese Internment Center, has focused on the archaeology of community and the development of social networks and neighborhoods. She has worked on historical and prehistoric projects across the U.S. and tries to find new ways to connect audiences to archaeology through public presentations, exhibits, and curriculum. Her publications include works on the archaeology of institutional confinement, the archaeology of childhood, and historic urbanism.