UNM Welcomes Dr. Carla Sinopoli, New Director of the Maxwell Museum
Departmental News
Posted:  Oct 23, 2018 - 12:00am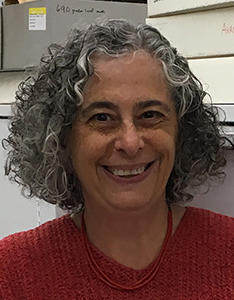 Dr. Carla M. Sinopoli, an archaeologist specializing in South Asia, has joined The University New Mexico as Director of the Maxwell Museum of Anthropology and Professor of Anthropology.  Dr. Sinopoli comes to UNM from the University of Michigan, where she was a professor of anthropology and curator of Asian collections in the Museum of Anthropological Archaeology. As curator, she conducted research, developed exhibitions, and published on archaeological, ethnographic, and photographic collections from the Indian Himalayas, China, and Southeast Asia. 
Her final curatorial project at Michigan is a collaborative co-curated exhibition of Anishinaabe baskets from the Great Lakes that is scheduled to open at the Ziibiwing Center of Anishinaabe Culture and Lifeways in Mount Pleasant Michigan in spring 2019. 
In addition to her curatorial work, Sinopoli served as director of the UM Museum of Anthropological Archaeology from 2005-2011 and directed Michigan's Museum Studies Program from 2012-2018.  Read more about Dr. Sinopoli's work.