Siobhán M Mattison
Assistant Professor
Director, Human Family and Evolutionary Demography Lab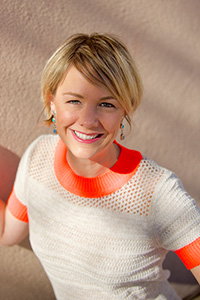 Evolutionary Anthropology
At UNM since 

2015

Email: 

 

Website/s:
Education:
Cornell University, Biology, BA, 2003

University of Washington, MA, Anthropology 2007

University of Washington, PhD, Anthropology 2010
Dissertation: "Demystifying the Mosuo: The behavioral ecology of China's 'last matrilineal' society".
Research:
Kinship, parenting, reproduction, social inequality, human behavioral ecology, China
Recent Publications:
2017 Mattison, Siobhán M. Male Provisioning Hypothesis. In: Weekes-Shackelford V, Shackelford TK, Weekes-Shackelford VA, editors: Encyclopedia of Evolutionary Psychological Science. Cham: Springer International Publishing. p 1–6. Available from: http://dx.doi.org/10.1007/978-3-319-16999-6_105-1
2016 Siobhán M. Mattison, Bret Beheim, Bridget Chak*, and Peter Buston. Offspring sex preferences among patrilineal and matrilineal Mosuo in Southwest China revealed by differences in parity progression. Royal Society Open Science, 3:160526.
2016 Mattison, Siobhán M. and Rebecca Sear. Modernizing evolutionary anthropology. Human Nature, 27(4):1-16.
2016 Mattison, Siobhán M., Eric Alden Smith, Mary K. Shenk, and Ethan Cochrane. The evolution of social inequality. Evolutionary Anthropology, 25(4):184-199.
2015 Mattison, Siobhán M., Emily K. Brunson, and Darryl J. Holman. Palmar crease classification and relationship to Fetal Alcohol Spectrum Disorders. Collegium Anthropologicum, 39(3):769-774.
2015 Mattison, Siobhán M., Katherine Wander, and Katie Hinde. The benefits of prolonged breastfeeding among the Chagga of Kilimanjaro. American Journal of Human Biology, 27(6):807-815.
2015 Mattison, Siobhán M., Melissa J. Brown, Bruce Floyd and Marcus W. Feldman. Adoption is associated with lower mortality among Taiwanese girls in a longitudinal analysis. PLOS ONE, 10(4):e0122867.
2014 Mattison, Siobhán M., Brooke Scelza, and Tami Blumenfield. Paternal investment and the positive effects of fathers among the matrilineal Mosuo of Southwest China. American Anthropologist, 116(3):591-610.