Black History Month, February 2022
Departmental News
Posted:  Feb 01, 2022 - 12:00pm
The UNM Department of Anthropology celebrates Black History Month (also known as African American History Month), February 2022. Click on the red links below for more information. Scroll down to read about Black History Month, Black scholars, events, research, news and organizations.
About Black History Month
"Those who have no record of what their forebears have accomplished lose the inspiration which comes from the teaching of biography and history."
― Carter G. Woodson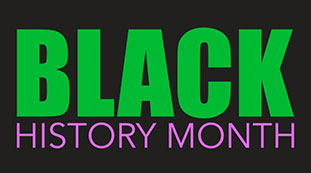 "The Library of Congress, National Archives and Records Administration, National Endowment for the Humanities, National Gallery of Art, National Park Service, Smithsonian Institution and United States Holocaust Memorial Museum join in paying tribute to the generations of African Americans who struggled with adversity to achieve full citizenship in American society.  As a Harvard-trained historian, Carter G. Woodson, like W. E. B. Du Bois before him, believed that truth could not be denied and that reason would prevail over prejudice. His hopes to raise awareness of African American's contributions to civilization was realized when he and the organization he founded, the Association for the Study of Negro Life and History (ASNLH), conceived and announced Negro History Week in 1925. The event was first celebrated during a week in February 1926 that encompassed the birthdays of both Abraham Lincoln and Frederick Douglass. The response was overwhelming: Black history clubs sprang up; teachers demanded materials to instruct their pupils; and progressive whites, not simply white scholars and philanthropists, stepped forward to endorse the effort." Click here to read more about Black History Month, see online panels and discussions, exhibits, events and more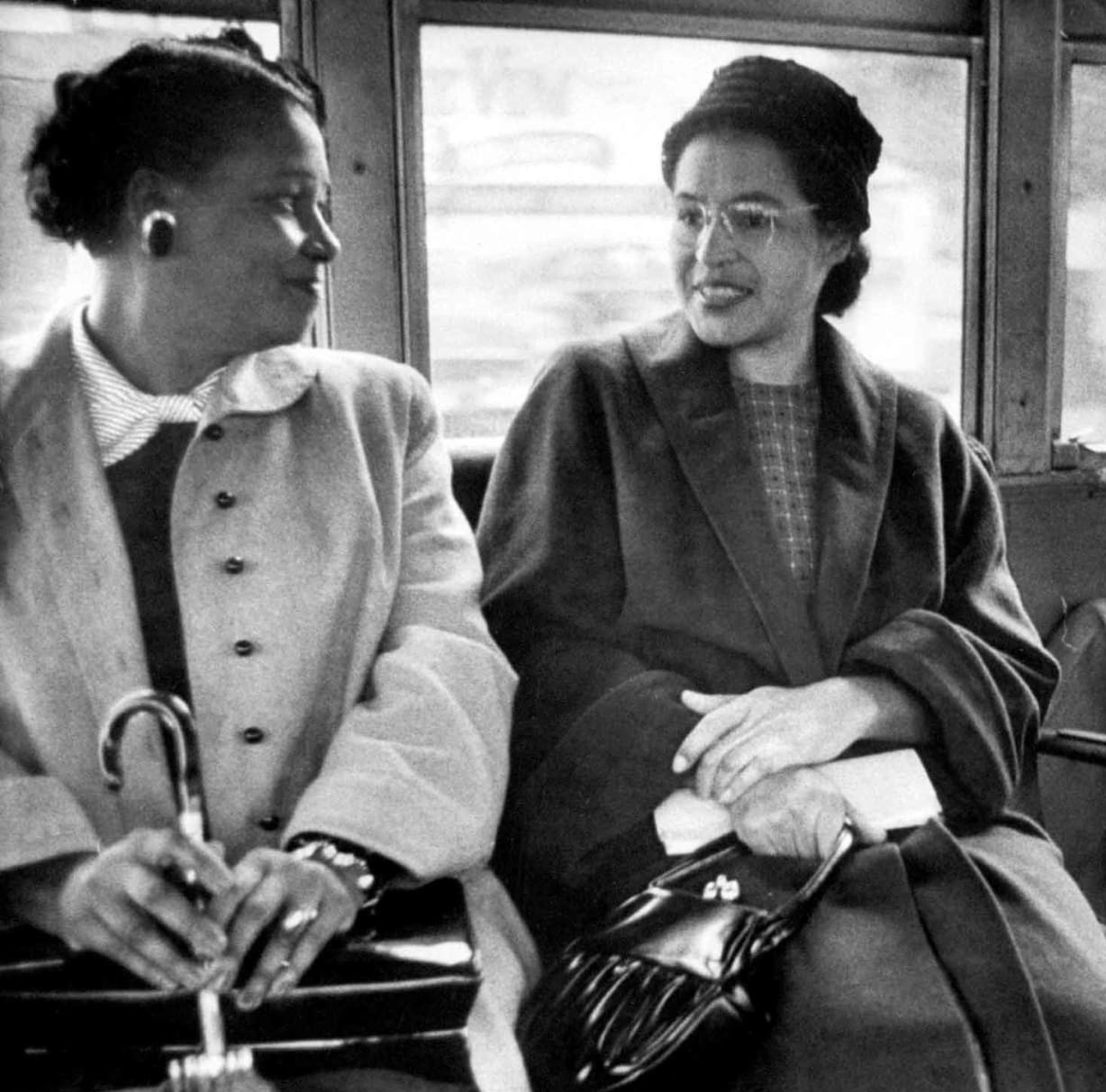 "Black History Month is an annual celebration of achievements by African Americans and a time for recognizing their central role in U.S. history. Also known as African American History Month, the event grew out of "Negro History Week," the brainchild of noted historian Carter G. Woodson and other prominent African Americans. Since 1976, every U.S. president has officially designated the month of February as Black History Month. Other countries around the world, including Canada and the United Kingdom, also devote a month to celebrating Black history." Read more about the origins of Black History Month on the History website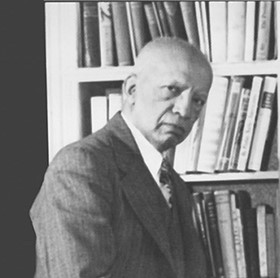 "In 1926, Harvard educated historian, Dr. Carter G. Woodson, ushered into the American experience a celebration of the accomplishments of Black Americans under the banner: Negro History Week. Woodson, always one to act on his ambitions, decided to take on the challenge of writing black Americans into the nation's history. He established the Association for the Study of Negro Life and History (now called the Association for the Study of Afro-American Life and History) in 1915, and a year later founded the widely respectedJournal of Negro History. In 1926, he launched Negro History Week as an initiative to bring national attention to the contributions of black people throughout American history. Woodson chose the second week of February for Negro History Week because it marks the birthdays of two men who greatly influenced the black American population, abolitionist, Frederick Douglass, and former US president, Abraham Lincoln. Since 1976, Black History Month has been celebrated from February 1 to February 28th across the United States and Canada." The University of New Mexico Africana Studies: Why we Celebrate Black History Month
The UNM "...Division for Equity and Inclusion promotes equity for all members of the University community by leading efforts and building sustainable partnerships to transform the campus environment, in addition to fostering inclusive excellence, promoting equity, and advocating social justice; and, in this way, nurture a climate that imbues diversity as an asset. Core values include: Inclusive Excellence  DEI posits that inclusive excellence requires a healthy and inclusive campus climate and refers to the processes by which we leverage diversity as our strength to enhance our understanding and connections with diverse communities, ensure the success of all of our students and advance the academic enterprise. Promoting Equity DEI believes in the residual value of equity and fosters a climate where fairness, impartiality, and justice are a main staple in the relationships between and among people of all backgrounds within UNM's social and professional settings. Social Justice DEI strongly advocates for an institution based on principles of fairness, solidarity, understanding and value."  Learn about Black History Month events
"The National Archives holds a wealth of material documenting the African American experience and highlights these resources online, in programs, and through traditional and social media.  Explore our records documenting African American History through the African American Research page and within the National Archives Catalog."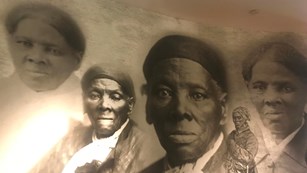 "Every February during Black History Month and throughout the year, the National Park Service and our partners share stories, rich culture, and an invitation for all Americans to reflect on Black history in parks and communities across the country. More than 400 years of Black history and heritage—including achievements, contributions, and historical journeys—are remembered and commemorated in places preserved for current and future generations." Learn more
"Every month is "Black History Month" here at BlackPast.org. Nonetheless we recognize that hundreds of thousands of our visitors specifically seek out the website for information on African American history during the month of February. We have gathered much of that data that may be helpful for teachers, students, and the general public who want to participate in the various celebrations or commemorations or who simply want to use that time to reflect on the history of black people."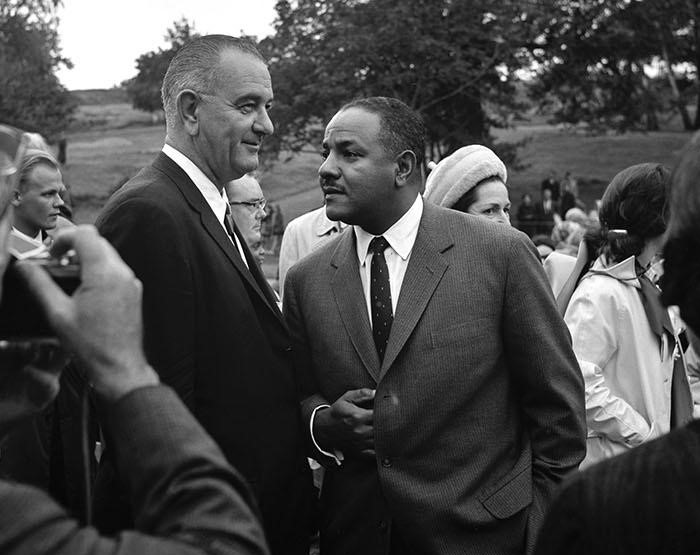 "PBS announced its slate of programming and digital content to mark Black History Month as part of its continued commitment to showcasing important stories, sourced from the people and communities that make up our nation. Lauding the victories and recognizing cultural contributions and sacrifices, these programs will unearth remarkable stories of African Americans across generations, from the famous to the lesser-known. "PBS is thrilled to anchor this year's Black History Month celebration with programs featuring powerful trailblazers including Fannie Lou Hamer, civil rights worker Wharlest Jackson and Black diplomat, Carl Rowan, who were each major influences throughout history and their contributions still resonate today," said Sylvia Bugg, Chief Programming Executive and General Manager, General Audience Programming. "We present a variety of stories featuring and made by African Americans all year round and continue to highlight the breadth of these stories on PBS.org and the PBS Video app, in addition to our nationally scheduled broadcast programs." 
Black Scholars
Carter G. Woodson (1875-1950) was a prominent historian who became known as the founder of Black History Month.  "After being barred from attending American Historical Association conferences despite being a dues-paying member, Woodson believed that the white-dominated historical profession had little interest in Black history. He saw African-American contributions "overlooked, ignored, and even suppressed by the writers of history textbooks and the teachers who use them." For Black scholars to study and preserve Black history, Woodson realized he would have to create a separate institutional structure. With funding from several philanthropic foundations, Woodson the  Association for the Study of Negro Life and History  in 1915 in Chicago, describing its mission as the scientific study of the "neglected aspects of Negro life and history." The next year he started the scholarlyJournal of Negro History, which is published to this day under the name Journal of African American History." Read more on the NAACP website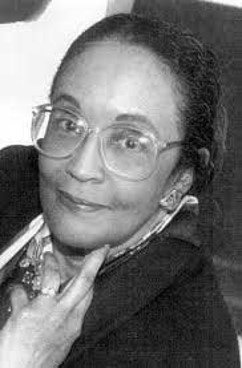 Dr. Audrey Smedley (1930-2020) was a pioneering anthropologist whose work on the history of the concept of "race" earned multiple awards and helped shape the treatment of race in academic institutions, such as the American Anthropological Association. "Smedley's major contribution to the social sciences and society is her classic textbook, Race in North America: Origin and Evolution of a Worldview (1993), in which she showed how folk culture popularized race while science, through white power and privilege, gave the social construct authority. Because of the significance of this award-winning book, the American Anthropological Association (AAA) asked her to prepare its official 1998 statement on race, and in 2006 she was a consultant on the AAA's initiative, "Understanding Race and Human Variability: A Public Education Program." She was also featured in the influential PBS documentary series, Race: The Power of an Illusion (2003)." Read more on the American Anthropological Association website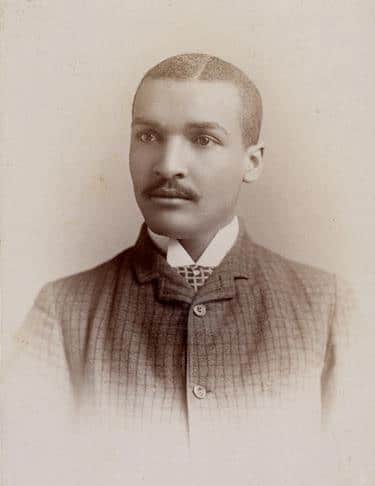 "Dr. John Wesley Gilbert (1864-1923) was a classical scholar who was the first African-American archaeologist. Gilbert discovered the ancient Greek city, Eretria, and produced the first map of the ancient structure. He was also the first graduate of Paine College, the first African-American professor of that school, and the first African-American to receive a master's degree from Brown University." Read more on the Kentake Page website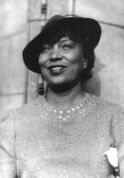 Zora Neale Hurston (1891-1960) was an American author, anthropologist and film maker.  "Hurston became the most successful and most significant black woman writer of the first half of the 20th century. Over a career that spanned more than 30 years, she published four novels, two books of folklore, an autobiography, numerous short stories, and several essays, articles and plays. Her most popular novel was Their Eyes Were Watching God (1937)."  While at Columbia University, she was a student of Franz Boas.  Read more on the official Zora Neale Hurston website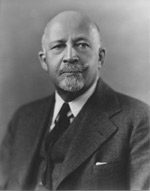 "William Edward Burghardt Du Bois (1868-1963) was an American civil rights activist, leader, Pan-Africanist, sociologist, educator, historian, writer, editor, poet, and scholar...In 1909, Du Bois was among the founders of the National Association for the Advancement of Colored People (NAACP)  and from 1910 to 1934 served it as director of publicity and research, a member of the board of directors, and founder and editor of The Crisis, its monthly magazine." Read more on the NAACP website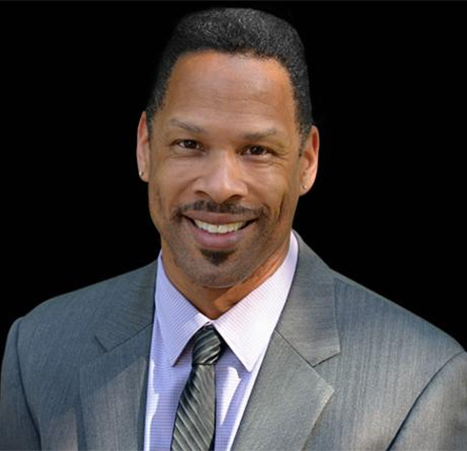 Harris D. Smith  (MFA) was appointed the Dean of the UNM College of Fine Arts in June 2020.  "...Smith is a product of the nationally ranked MFA Acting program at the University of Washington. He was the Chair for the Department of Theatre at the University of Utah. He also served as Director for the Johnny Carson School of Theatre and Film at the University of Nebraska. He is a Certified Teacher of stage combat through the Society of American Fight Directors and a former member of Actors Equity and SAG (Screen Actors Guild)." Upon his appointment as dean, he wrote "I am honored and excited to have been asked to serve as the Dean for the College of Fine Arts at the University of New Mexico," said Smith. "Being a father of four Afro/LatinX children it is my goal to work with the talented faculty, staff and students of the CFA to positively impact the region, and empower all underrepresented people of the state. Additionally, I am looking forward to the CFA being an active partner in supporting the success of President Stokes' Grand Challenge Initiative, helping make our school a destination university." Read more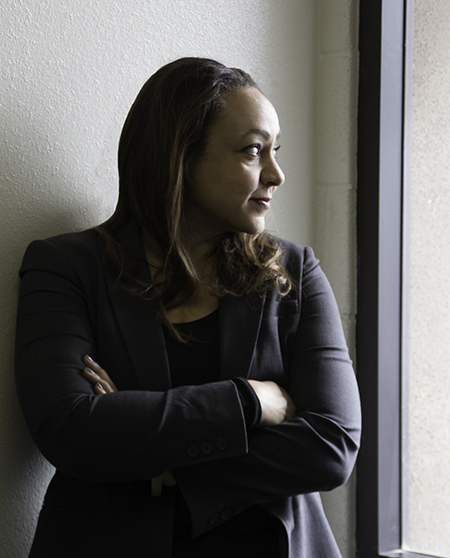 "Dr. Kirsten Pai Buick  is a professor of art history at the University of New Mexico where she has taught since 2001. She was a SAAM Predoctoral Fellow and a Charles Gaius Bolin Fellow at Williams College. Her recent publications have appeared in exhibition catalogs for artists such as Deborah Roberts, Augusta Savage, and an essay on Renee Stout that appears in the catalog for the VMFA exhibition "The Dirty South: Contemporary Art, Material Culture, and the Sonic Impulse." Her work has been included in anthologies such as The Routledge Companion to African American Art History edited by Eddie Chambers; and in Race and Vision in the Nineteenth Century edited by Shirley Samuels. She lectures nationally and internationally. Buick is a recipient of the David C. Driskell Prize for African American Art and was named Distinguished Scholar by the College Art Association for 2022. She has published extensively on African American art, including her book Child of the Fire: Mary Edmonia Lewis and the Problem of Art History's Black and Indian Subject (Duke Univ. Press, 2010). Her second book, In Authenticity: "Kara Walker" and the Eidetics of Racism, is in progress." Dr. Buick is the Interim Director of the Africana Studies program, which will soon become a Department. Read more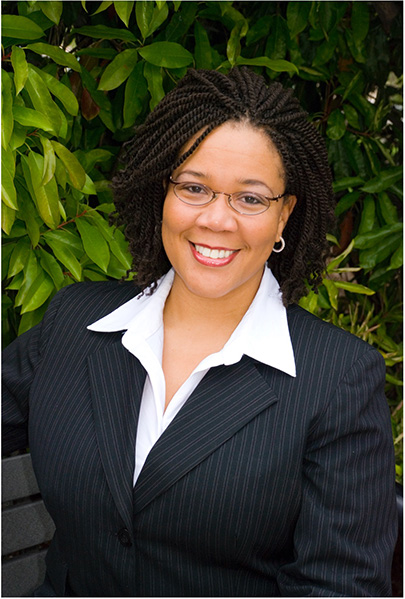 Dr. Tryphenia Peele Eady is the UNM College of Education Associate Dean for Equity, Inclusion, and Faculty, an Associate Professor in Educational Thought and Sociocultural Studies, and holds a secondary faculty appointment in the UNM Department of Anthropology.  She received her PhD from Claremont Graduate University in Anthropology and Linguistics, and conducts qualitative and ethnographic research focused on the education of African American children in school and non-school community settings as well as teaching and learning practices in the African American community. Read more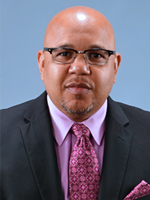 Dr. Charles E. Becknell, Jr served as the Director of the Africana Studies program at UNM.  After receiving his PhD in 2008 from the UNM College of Education, he was appointed "...a Post Doctoral Diversity Fellowship at the University of New Mexico's Division for Equity and Inclusion, which later earned him the position of Special Assistant to the Vice President for Equity and Inclusion....His leadership, teaching and research is guided by Africana Studies framework and methodology, which draws on an expressed commitment to using acquired knowledge and skills in the service of humanity. In a few words he concluded, "My teaching philosophy challenges me to continually be aware of what I am leading and teaching people to become. Ultimately, I expect those who I lead to use their acquired skills and knowledge to challenge unethical social norms."Read more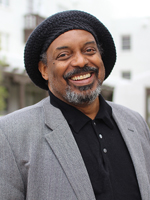 Dr. J.E. Jamal Martín joined the UNM Faculty in 2010. "His readings in the 'black experience' started in 1968 at the Schomburg Collection in Harlem, NYC and more extensively with postdoctoral area studies in the Africa and Middle East Reading Rooms at the U.S. Library of Congress. Alongside his complex problem solving (interdisciplinary) research and teaching interests lies African-Iberian historiography, the Moors, the ancient manuscripts of fabled Timbuktu, the study of Islam in Africa and the Americas, and Africa in antiquity. Equally important his praxis in Africana Studies emphasizes transdisciplinary discourse on revisiting and revising the 'black radical international tradition' with theoretical and practical contributions from Rabaka's (2009) 'Africana Critical Theory,' of contemporary culture and society. In short, the globalization of western educational ideologies and school organizations has racially colonized, oppressed, and exploited continental and diasporan Africans. Notably an agenda for research, policy, and practice for people of African descent means resisting 'epistemic apartheid.' In reality, 'decolonization and revolutionary re-Africanization' ought to promote the right to learn transformative knowledge and knowledge transfer for the construction of 'shared human products' (culture and civilization)." Read more about Dr. Martin's work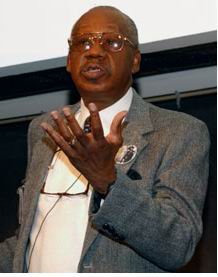 Dr. Cortez Williams  (1937-2008) Professor Emeritus of African American studies at UNM, was curator for a special exhibit in the Center for Southwest Research in Zimmerman Library.  The exhibit, "Blacks in the Southwest" provided stories [and original artwork] about Blacks who played instrumental roles from the time of the early explorers to contemporary society.  From Sebastian Rodriguez, drummer for De Vargas, to Stagecoach Mary, the woman with the strongest right arm in the west, the exhibit provides interesting tales of adventure [and history.]  Dr. Williams was vice-president of Historical Research Patrons, Inc., a New Mexico non-profit foundation that researches and promotes the history of African Americans in the western territories." In 2019 the UNM Africana Studies program established the Cortez Williams Lecture Series in his honor.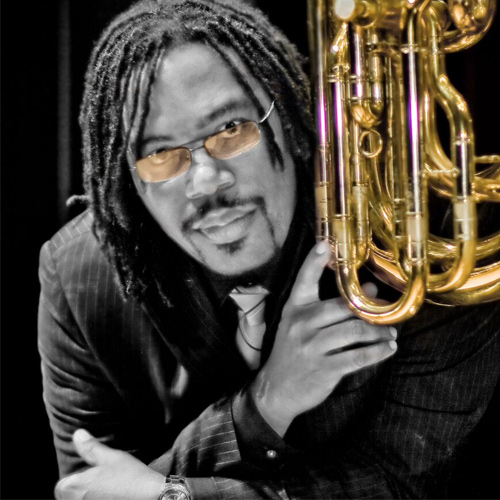 Dr. Richard White  (aka R.A.W. Tuba) is Professor in the UNM Music Department, the Principal Tubist of the New Mexico Philharmonic, and Associate Director of the UNM Marching Band.  "With over two decades of performing on the world's classical music stages, tubist Richard White has matured into a musician known for his clear sound and stylistic flexibility. He began his tuba studies with Ed Goldstein at age twelve at The Baltimore School for the Performing Arts, where he graduated with honors. He then went to the Peabody Conservatory of Music to study with David Fedderly (Principal Tubist, Baltimore Symphony) where he received his Bachelor's degree. On the advice of Mr. Fedderly, Richard traveled to Indiana University to study with the legendary Professor Daniel Perantoni. He continued his studies there receiving both his Master's and Doctoral degrees."  Visit his website to read more and learn about his award winning documentary R.A.W. Tuba
Dr. White was awarded a UNM Research and Creative Works Leadership Award in January, 2022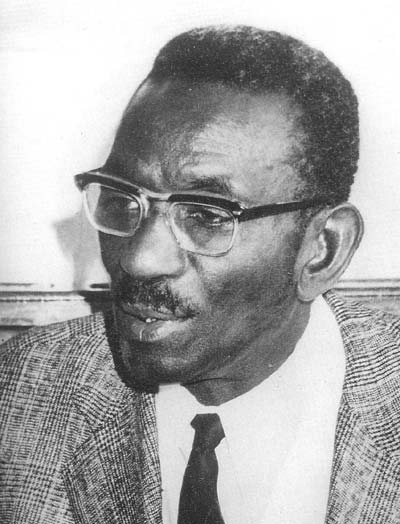 Cheikh Anta Diop (1923-1986) a distinguished African historian and anthropologist "...was [also] an avid political activist. From 1950 to 1953 he was the Secretary-General of the Rassemblement Democratique Africain (RDA) and helped establish the first Pan-African Student Congress in Paris in 1951. He also participated in the First World Congress of Black Writers and Artists held in Paris in 1956 and the second such Congress held in Rome in 1959. Upon returning to Senegal in 1960, Dr. Diop continued his research and established a radiocarbon laboratory in Dakar. In 1966, the First World Black Festival of Arts and Culture held in Dakar, Senegal honored Dr. Diop and Dr. W.E.B. Du Bois as the scholars who exerted the greatest influence on African thought in twentieth century. In 1974, a milestone occurred in the English-speaking world when the African Origin of Civilization: Myth or Reality was finally published. It was also in 1974 that Diop and Theophile Obenga collectively and soundly reaffirmed the African origin of Pharaonic Egyptian civilization at a UNESCO sponsored symposium in Cairo, Egypt. In 1981, Diop's last major work translated in English, Civilization or Barbarism: An Authentic Anthropology, was published. Cheikh Anta Diop was the Director of Radiocarbon Laboratory at the Fundamental Institute of Black Africa (IFAN) at the University of Dakar....Two years after Diop's death, Molefi Kete Asante founded the International Cheikh Anta Diop Conference in honor of Afrocentric scholarship." Read more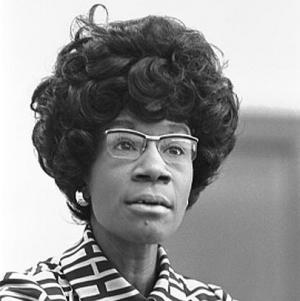 "Shirley Anita St. Hill Chisholm (1924-2005) was the first African American woman in Congress (1968) and the first woman and African American to seek the nomination for president of the United States from one of the two major political parties (1972). Her motto and title of her autobiography—Unbought and Unbossed—illustrates her outspoken advocacy for women and minorities during her seven terms in the U.S. House of Representatives." Read more at the National Women's History Museum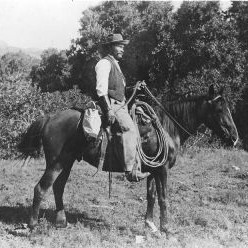 "George McJunkin was a former slave from Texas who became a bronco busting cowboy, as well as a bi-lingual ranch foreman...His intellect and drive to learn led him to make an incredible discovery that changed the world of North American archeology forever."  Read more on the Archaeology Southwest website
"The Africana Studies Program at the University of New Mexico gives students of all races, ethnicities, genders, and backgrounds a full understanding of the global linkages between peoples of Africa and other African descended people in the Southwest, the contiguous United States, and throughout the Black Diaspora in Mexico, Latin America, and the Caribbean. Africana Studies provides an excellent university experience in a discipline that investigates African descended peoples' experiences from the perspective of their interests, aspirations, possibilities, and envisioned destinies."

Dr. Garnett S. Stokes, President of UNM, writes "In 1970, following the lead of our students, faculty, and staff, UNM created its Afro Studies program, as it was called then, which was the first ethnic studies research program at UNM, and it remains one of the oldest Black studies programs in the nation.
Over the next decade, Afro Studies would grow and evolve, becoming African American Studies in 1982, and then a degree-granting program in 1993. Designated today as the Africana Studies Program, the program is in its sixth remarkable decade of facilitating academic freedom of Black faculty and building Africana, African Diaspora, and African American Studies as viable and vibrant academic disciplines. I am delighted that it is soon to become its own department, and I want to welcome and congratulate Dr. Kirsten Buick, who is presently serving as the interim director of Africana Studies and will soon step into the notable role as The University of New Mexico's inaugural chair of our Africana Studies Department." President's Weekly Perspective, 1/31/2022
"The mission of African American Student Services is to recruit, retain, and uplift the Black student population at UNM by providing educational discourse, leadership development, holistic wellness, and community engagement. We support students in realizing their full potential self through collaborative advocacy, intentional allyships, and the exploration of the many facets of Blackness. As an essential resource, AASS contributes to the University's commitment to a diverse campus culture by appreciating and creating space for Black student scholars to thrive. The vision of African American Student Services "Afro" is to inspire excellence in culture, research, and innovation for Black student scholars at the University of New Mexico." Check out their Black Faculty Spotlights
Events
February 5, 2022 Virtual Segregated History Register in advance
Former UNM postdoc Michelle Brown (Asst Professor of Anthropology, UC Santa Barbara) Joins Current UNM PhD Stephanie Fox for a Conversation about Barriers to Diversity and Inclusion in Anthropology Fieldwork:
Dr. Jada Benn Torres (UNM PhD, 2006) Associate Professor Anthropology at Vanderbilt University, presents her research in genetic anthropology; Read her book: Genetic Ancestry: Our Stories, Our Pasts
Featured Lecture: Human Skin Color is the Product of Evolution and is Important to Talk About. Dr. Nina G. Jablonski
Nina Jablonski is the Evan Pugh Professor of Anthropology at the Penn State University. Her work on the evolution of skin pigmentation has been highly influential in the field of Anthropology, and she has received international recognition for her contributions to the fight against racism.
Watch Dr. Jablonski's UNM colloquium lecture highlighting her research and her partnership with Henry Louis Gates, Jr., to design personally-relevant science curricula to increase diversity in STEM fields.


Research
"Hosts Dr. Ora Marek-Martinez and Yoli Ngandali share how they found their way to archaeology and what it means to be Black and Indigenous archaeologists. From defying the status quo in a classroom to diving through sunken ships, Ora and Yoli bring listeners on a journey of reclaiming stories and reimagining history."
News
Student Activism, the NAACP, and the Albuquerque City Anti-Discrimination Ordinance, 1947-1952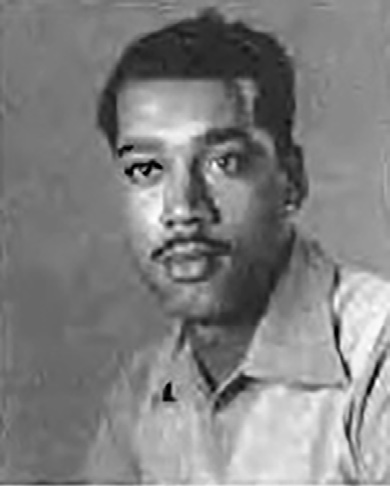 "On 12 September 1947, George Long, an African American student at the University of New Mexico, was refused service at Oklahoma Joe's café in Albuquerque and sparked a boycott of local businesses that did not serve racial minorities. The boycott began a five-year campaign that resulted in 1952 in the passage of the Albuquerque City Anti-Discrimination Ordinance, which outlawed racial discrimination in the city. The victory was secured through a combination of student activism, National Association for the Advancement of Colored People (NAACP) branch involvement, and broad community participation, including the cooperation of white civic leaders and Hispanics....The New Mexico state legislature, with a realistic and practical template to follow, passed an antidiscrimination law similar to the Albuquerque ordinance in 1955 to cover the entire state." Read more about this historic achievement
Organizations