Asian American and Native Hawaiian/Pacific Islander Heritage Month, May 2022
Departmental News
Posted:  May 01, 2022 - 12:00pm
The UNM Department of Anthropology celebrates Asian American and Native Hawaiian/Pacific Islander Heritage Month,  May 2022. Click on the red links below for more information. Scroll down to read about AAPI Month, events, scholars, research, news and organizations.

"The [UNM] Asian-American Pacific Islander Resource Center (AAPIRC) was established during the 2021-2022 academic year as a result of an student-led initiative to create a center that supports AAPI students at UNM.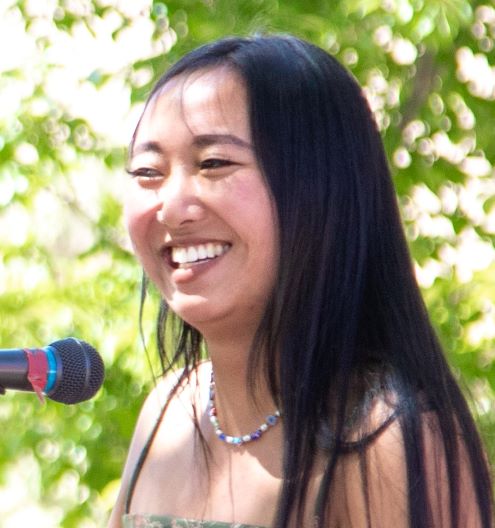 Mission Statement: The mission of the Asian American Pacific Islander Resource Center is to build a sense of belonging for students of Asian/Pacific Islander/Desi American Heritage during their studies at the University of New Mexico. AAPIRC also seeks to provide culturally relevant programs that cultivate Asian/Pacific Islander leaders within communities.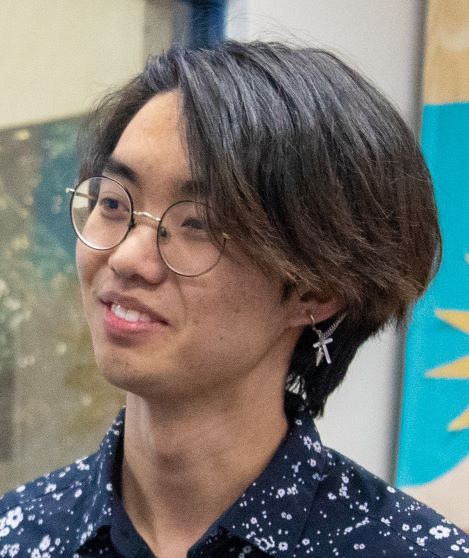 Vision Statement: The vision of AAPIRC is to provide a physical space where students are able to enrich college social experience and access state of the art student services, programs, research and educational opportunities without feeling the guilt of the "Model Minority Myth". (Understanding College Student Subpopulations: Published by NASPA Student Affairs Administrators in Higher Education)." Learn more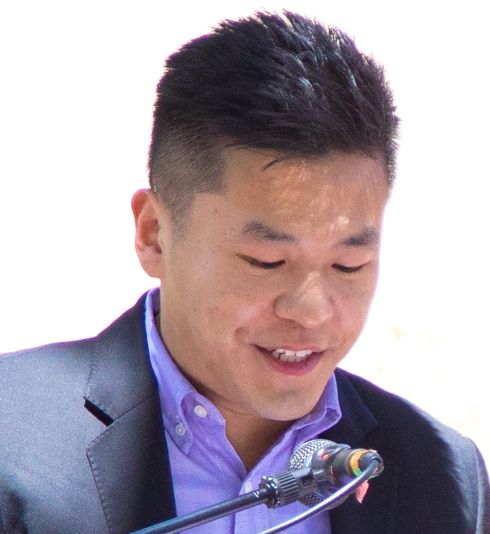 May 6, 2022 2-4 pm (Education 212)
UNM AAPIRC hosts: Book Discussion with Shinsuke Eguchi author of Asians Loving Asians: Sticky Rice Homoeroticism and Queer Politics
May 11, 2022 10-12:30 PM (Education building 212)
UNM's first-ever Asian American & Pacific Islander Convocation!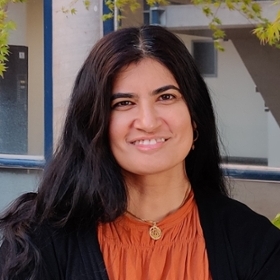 Farah Nousheen, MA is the Associate Director for the newly established  Asian American Pacific Islander Resource Center (AAPIRC) at UNM. She received her masters degree from the UNM American Studies department in 2015.  Farah worked as the Sr. Academic Advisor for the College of Arts & Sciences for seven years prior to her recent position as Associate Director of AAPIRC.  About the newly formed AAPIRC, she says "Foremost, AAPIRC is a space that aims to foster belonging for AAPI students. Some of our services include advisement, a study space, a meeting space for student organizations, and an annual graduation for AAPI students. We will also host a variety of cultural and educational events...Additionally, we are planning programs in collaboration with other student centers and departments on campus as well as Albuquerque community organizations. It is important to create opportunities for mental, emotional, spiritual, and physical well-being for students. We plan to provide Asian-rooted wellness practices such as yoga, meditation, and qi gong led by AAPI instructors." 
Origins of AAPI Heritage Month
"The effort to officially recognize Asian American and Pacific Islander contributions to the United States began in the late 1970s, and took over 10 years to make it a permanent month-long celebration.
In 1977, New York representative Frank Horton introduced House Joint Resolution 540, which proposed proclaiming the first 10 days of May as Asian/Pacific American Heritage Week. Hawaii Senator Daniel Inouye introduced a similar joint resolution the same year. When the resolutions did not pass, representative Horton introduced House Joint Resolution 1007 the following year, which requested the president to proclaim a week during the first 10 days of May starting in 1979, including May 7 and 10, as Asian/Pacific American Heritage Week.
After the House and the Senate passed the Resolution, President Jimmy Carter signed it into Public Law 95-419 on October 5, 1978. From 1980 to 1990, each president passed annual proclamations for Asian/Pacific American Heritage Week. In 1990, Congress expanded the observance from a week to a month. May was annually designated as Asian/Pacific American Heritage Month in 1992 under the George H. W. Bush administration with the passing of Public Law 102-540. Asian/Pacific American Heritage Month was renamed as AAPI Heritage Month in 2009." Read more
The Smithsonian Asian Pacific American Center presents a Care Package: Poems, Meditations, Films, and Other Cultural Nutrients for Times Like This
"During Asian American and Pacific Islander (AAPI) Heritage Month, we proudly celebrate Asians and Pacific Islanders in the United States and pay tribute to the generations who have enriched and strengthened our nation. The U.S. is home to millions of Asian Americans and Pacific Islanders, representing a diverse array of cultures and traditions. Many serve here at the Department of State and throughout the U.S. government. We celebrate their contributions. In January, 2021, the White House issued a memorandum condemning and combating racism against Asian American and Pacific Islanders  and in March, 2021, announced additional actions to respond to Anti-Asian violence, xenophobia, and bias . The Department of State strongly supports these actions. We stand with the AAPI community and are grateful for their talent, contributions, and innovation across our nation."
President Joe Biden issues A Proclamation on Asian American and Native Hawaiian/Pacific Islander Heritage Month (April 29, 2022)
"During Asian American, Native Hawaiian, and Pacific Islander Heritage Month, our Nation recognizes the innumerable contributions, vibrant cultures, and rich heritage of Asian Americans, Native Hawaiians, and Pacific Islanders (AA and NHPIs). As some of the fastest-growing racial and ethnic groups in the Nation, AA and NHPI communities represent a multitude of ethnicities, languages, and experiences that enrich America and strengthen our Union."  Read the full proclamation on the White House website
The National Parks Service Celebrates Asian American and Native Hawaiian/Pacific Islander Heritage Month, May 2022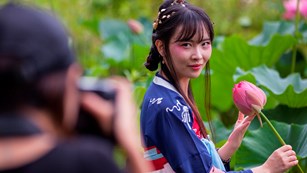 "Asian Americans and Pacific Islanders have a rich heritage thousands of years old and have both shaped the history of the United States and had their lives dramatically influenced by moments in its history. Every May during Asian Pacific American Heritage Month and throughout the year, the National Park Service and our partners share those histories and the continuing culture thriving in parks and communities today."  Visit the National Parks website to watch interviews and learn more
Stories from the VHP: Asian American, Native Hawaiian, and Pacific Islander American Veterans
"Today there are more than 300,000 living Asian American, Native Hawaiian, and Pacific Islander American veterans. The Library of Congress's Veteran's History Project honors those veterans who have shared their stories, veterans such as Kurt Chew-Een Lee, Jaden Kim, Kenje Ogata, Maginia Sajise Morales, Peter Young and Veasna Rouen. The digital collection Asian Pacific Americans: Going for Broke highlights additional stories from World War II, Korea, Vietnam, and Iraq. (Library of Congress)."
The Archaeology of Chinese Railroad Workers at Golden Spike National Historic Site

"On May 10, 1869, during an elaborate ceremony at Promontory Summit in Utah, the "Golden Spike" was driven in and the nation's first Transcontinental Railroad was completed. Newspapers of the time highlighted the corporate "race to Promontory" and technological advancement, and many acknowledged the significant contribution Chinese laborers made to the project. However, these were all second-hand accounts. The voices of the approximately 11,000 Chinese workers who labored on the Railroad faded or were left out entirely. Their day-to-day experiences help tell the full story of how this incredible engineering feat was accomplished." Read more on the Golden Spike National Historic Park website
Japanese-American Internment during World War II

"In his speech to Congress, President Franklin Delano Roosevelt declared that the Japanese attack on Pearl Harbor on December 7, 1941, was "a date which will live in infamy." The attack launched the United States fully into the two theaters of World War II. Prior to Pearl Harbor, the United States had been involved in the European war only, by supplying England and other anti-fascist countries of Europe with munitions. The attack on Pearl Harbor also launched a rash of fear about national security, especially on the West Coast. In February 1942, just two months later, President Roosevelt, as commander-in-chief, issued Executive Order 9066 that resulted in the internment of Japanese Americans. The order authorized the Secretary of War and military commanders to evacuate all persons deemed a threat from the West Coast to internment camps, that the government called "relocation centers," further inland."  Read more about this historic injustice at the National Archives and visit photographer Patrick Nagatani's website to see images of internment sites
The National Museum of American History: Asian Pacific American History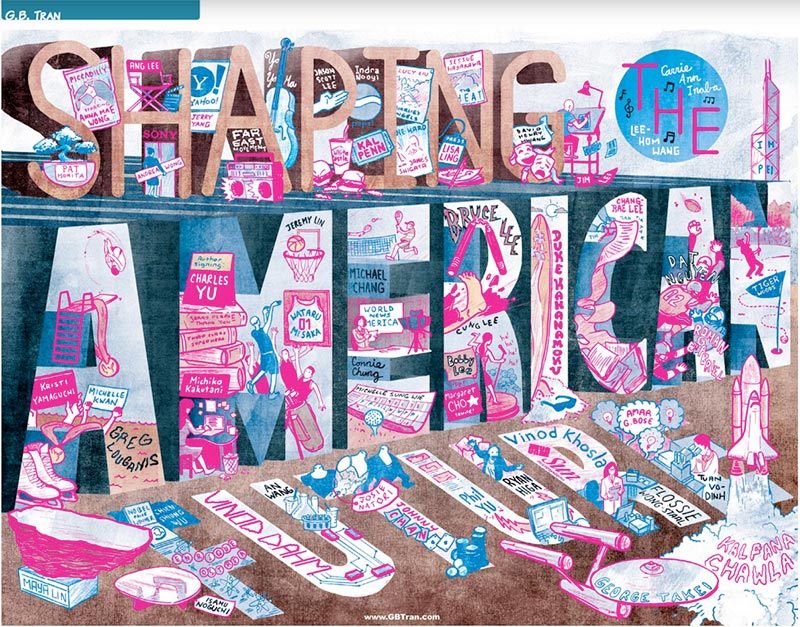 "Asian Americans and Pacific Islanders can trace their histories to a region that spans more than half the globe. They have played key roles in shaping America's past, leaving an enduring impact in areas such as work, politics, culture, and law. They have done so as immigrants, sojourners, settlers, refugees, citizens, aliens, U.S. nationals, and members of overthrown sovereign kingdoms. Join us in exploring the rich and complex histories of Asian Americans and Pacific Islanders through NMAH's collections, exhibitions, archives, and scholarly research."
The Federal Asian Pacific American Council Announces 2022 AAPI Heritage Theme "Advancing Leaders through Collaboration"

The Federal Asian Pacific Ameridan Council "FAPAC is proud to select the theme for the observance of Asian American Pacific Islander Heritage Month in May 2022 is Advancing Leaders Through Collaboration. This year's theme is the second year of the new theme series for 2021-2024 highlighting FAPAC's efforts in "Advancing Leaders"  Read the Press Release
An Archaeologist on the Railroad of Death (Dr. Cyler Conrad, UNM PhD, 2018)
"As a millennial, born in 1989, I grew up with a fascination of wars past, especially movies about World War II. Nothing quite stood out like The Bridge on the River Kwai and the human experience it portrayed. It is only now, as an anthropologist and archaeologist who has conducted research in Thailand and mainland Southeast Asia, that I recognize the intersection between this film, the history of World War II, and archaeological developments within this region. David Lean's 1957 Hollywood film adaptation of the 1952 novel The Bridge on the River Kwai was a hit. It won seven academy awards and was well-received by the public. The tale is loosely based around real events and people. But it alters the timeline and glosses over the truly horrific experience of prisoners of war—even though the production crew and cast did experience their own bouts of dysentery, leeches, monsoon rains, oppressive heat, and accidental deaths while filming on location in Sri Lanka. The cinematic version was still kinder than the reality." Read the full article
Artist Argus Paul Estabrook Developes Documentary I AM NOT A VIRUS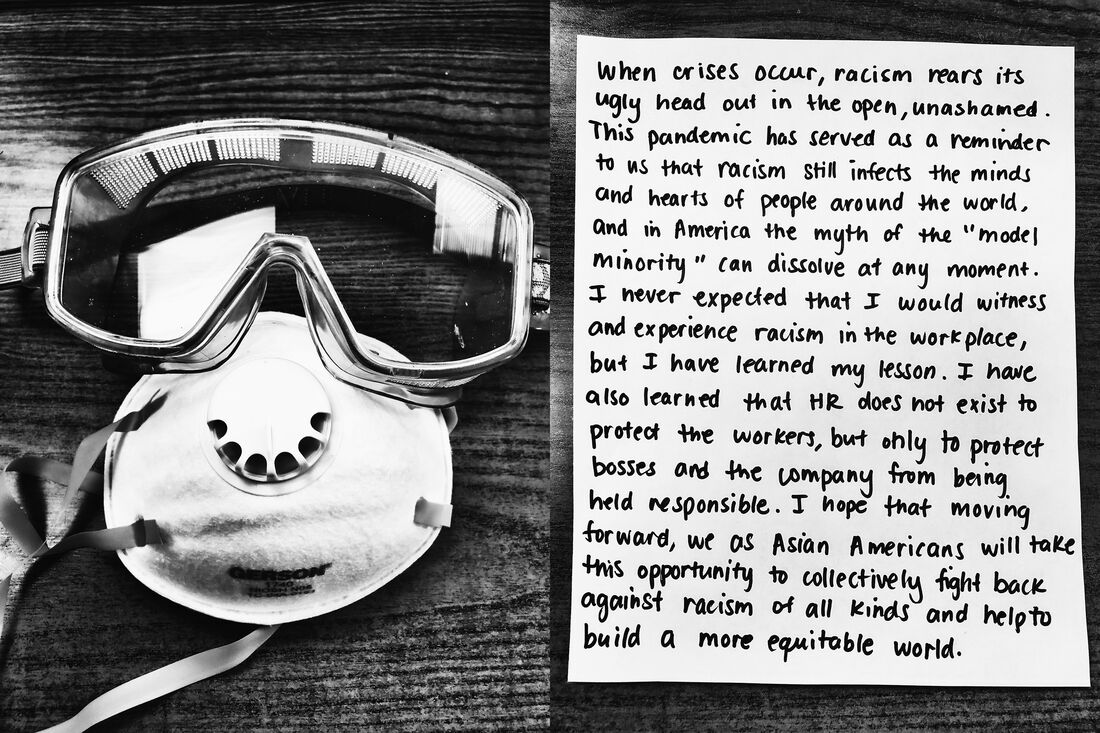 In collaboration with the Asian American Association of New Mexico, Korean American artist Argus Paul created a documentary project to share their thoughts and experiences in the wave of increased anti-Asian sentiment related to COVID-19. "As a Korean-American artist, I wanted to make a space for people of Asian descent to candidly express their thoughts and experiences. In early April 2020, I reached out to the Asian American Association of New Mexico to help create a collaborative documentary project, ​I Am Not a Virus.​ Defined by the restrictions of the pandemic itself, we invited participants to submit self-captured images and writings, which were then processed together to create a series of intimate, narrative-based portraiture. For the sake of anonymity, many participants chose to use pseudonyms." Visit his website to view the images and stories

Asian American and Pacific Islander Heritage Month Site from the National Archives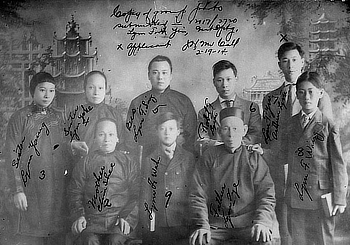 "The National Archives holds a wealth of material documenting the Asian and Pacific Islanders experience, and highlights these resources online, in programs, and through traditional and social media."  They have developed a website for Asian Pacific American Heritage Month featuring articles, images, and video.  Visit the site
The National Archive Asian Pacific American Heritage Month site  provides access to a variety of exhibits, documents and information. Explore a variety of artworks made by Asian American artists from the National Gallery of Art's collection. The artworks include paintings, prints, photographs, sculptures, and drawings, and range from the early 20th century to today.  There are also video and audio collections.
"The AAPI Collection features more than 230 public radio and television programs in the American Archive of Public Broadcasting from 1965 to 2019 that highlight Asian American and Pacific Islander cultures in the United States. The collection includes interviews with Asian American artists and writers, such as Maya Lin, Aimee Lee, Jhumpa Lahiri, Amy Tan, and Frank Chin."
Events
May 6, 2022 2-4 pm (Education 212) UNM AAPIRC hosts: Book Discussion with Shinsuke Eguchi author of Asians Loving Asians: Sticky Rice Homoeroticism and Queer Politics
May 10, 2022 6:45- 8:15 pm ET 

Food for the Body and Soul: Advocating for Community through Culinary Traditions In collaboration with the Smithsonian's National Museum of American History and the Smithsonian's Anacostia Community Museum (Online)
May 11, 2022 10-12:30 PM (Education building 212) UNM's first-ever Asian American & Pacific Islander Convocation!
Past and Present: Addressing Racism and Intolerance Against Asian Americans Virtual Panel
Manvir Singh presents The Nature and Origins of Religious Super-Attractors
Manvir Singh is a Post-doctoral Research Fellow at the Institute for Advanced Study in Toulouse, France. He received his PhD from the Department of Human Evolutionary Biology at Harvard University in May 2020. His research examines the social, cognitive, and cultural evolutionary foundations of complex cultural traditions that reliably emerge across human societies, such as music, narrative, shamanism, and institutions of justice. Since 2014, he has conducted fieldwork among the Mentawai of Siberut Island, Indonesia.
April Kamp-Whittaker presents Networks at Play
April Kamp-Whittaker presents "Networks at Play: Sports and the Archaeology of Community in a WWII Japanese American Incarceration Center." Dr. Kamp-Whittaker is a Postdoctoral Fellow in the Department of Anthropology at the University of New Mexico and Co-field Director of the University of Denver Amache Project. Her research at Amache, a WWII Japanese American Incarceration Center, has focused on the archaeology of community and the development of social networks and neighborhoods. She has worked on historical and prehistoric projects across the U.S. and tries to find new ways to connect audiences to archaeology through public presentations, exhibits, and curriculum.
Katherine Peck presents The South Kohala Field System: Ancient Management, Modern Resilience
Katherine Peck received her B.A. in Anthropology from William & Mary in 2017 and her M.S. in Anthropology from the University of New Mexico in 2019. She is currently pursuing her PhD in Anthropology at UNM, where her doctoral research focuses on using geoarchaeological and geospatial methods to examine agricultural strategies on the leeward side of Kohala, Hawai'i Island.
Scholars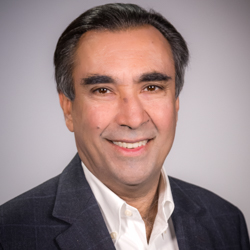 "Sanjeev Arora, MD is a Professor in tthe Department of Internal Medicine, Division of Gastroenterology & Hepatology and  the Founder and Director of Project ECHO at the UNM Cancer Center (Cancer Control & Population Science).  He writes: "... I developed the ECHO model as a platform for service delivery, education and evaluation. Using videoconferencing technology and case-based learning, primary care clinicians from rural and underserved areas are trained and mentored by ECHO's medical specialists to deliver best-practice management of complex health conditions in their communities. A key component of the ECHO model is its innovative Knowledge Networks, in which the expertise of a single specialist is shared with numerous primary clinicians through teleECHO clinics, increasing access to care in rural areas without having to recruit, retain and fund additional providers." Read more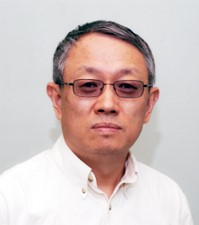 "Distinguished Professor Hua Guo is a theoretical and computational chemist in the UNM Department of Chemistry. Guo was elected American Association for the Advancement of Science (AAAS) Fellow for his "...distinguished contributions to the field of computational and theoretical chemistry, particularly for theoretical modeling and predictions of chemical reaction dynamics." Using various theoretical tools, Guo research group investigates the mechanisms and dynamics of surface reactions related to heterogeneous catalysis, particularly those involved in energy conversion. His research group is interested in these studies of electronic and vibrational spectra and reaction dynamics of polyatomic molecular systems. These molecular systems are prevalent in gaseous environments such as interstellar clouds, atmospheres, and in combustion. Guo's group develops and applies quantum mechanical solutions to understand these fundamental processes." Read more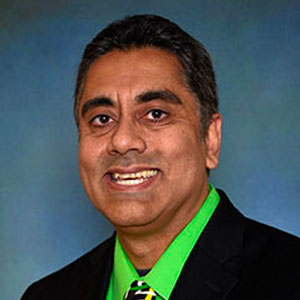 Vinay Harpalani, JD, PhD is a Professor in the UNM School of Law.  "...He was the recipient of the 2017 Derrick A. Bell, Jr. Awardfrom the Association of American Law Schools Section on Minority Groups; and [received] the 2016 Junior Teaching Faculty Award from the Society of American Law Teachers. His scholarship focuses on the intersections between race, education, and law, as he explores the nuances of racial diversity and identity from various disciplinary perspectives. His writings have covered topics such as affirmative action in university admissions, racial ambiguity, skin color discrimination, and the psychological development of racial identity. Professor Harpalani's 2012 law review article, Diversity Within Racial Groups and the Constitutionality of Race-Conscious Admissions, which was published in the University of Pennsylvania Journal of Constitutional Law, was cited in eight U.S. Supreme Court amicus briefs in Fisher v. University of Texas at Austin I and II, and was quoted (with citation omitted) in Justice Samuel Alito's dissent in Fisher II."Read more 
Read Dr. Harpalani's article Understanding the Nuances: Diversity Among Asian American Pacific Islanders (5/2021)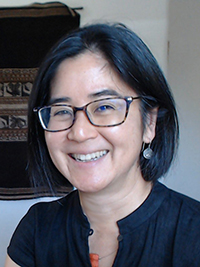 Frances Hayashida, PhD is Professor of Anthropology and the Director of the UNM Latin American and Iberian Institute (LAII).  Dr. Hayashida brings to the LAII a distinguished record of scholarship and teaching on Latin America in the field of Archaeology, and a strong set of connections to scholars in South America. Her research examines states and empires, political economy, political ecology, agriculture and water management in arid environments, ritual practices, human impacts on the environment, craft production, beer brewing, ethnohistory, ethnoarchaeology, and archaeometry in Andean South America (Peru and Chile).  She recently published a co-edited volume Rethinking the Inka: Community, Landscape and Empire in the Southern Andes. Read more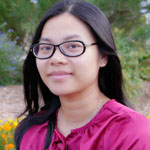 Yan Lin, PhD is an Assistant Professor in the UNM Geography & Environmental Studies department and at the UNM Comprehensive Cancer Center.  She is "...a geographer in GIS and health/medical geography with a research focus on the development of GIS and spatial analysis methods as well as their applications to gain a better understanding of relationships between human health, society, and the environment. [Her] research in GIS engages broadly in spatial analysis and modeling, and particularly spatial accessibility modeling, air pollution exposure modeling, and web-based spatial demographic research. [Her] research in health/medical geography is focused on cancer disparities and environmental spatial epidemiology." Learn more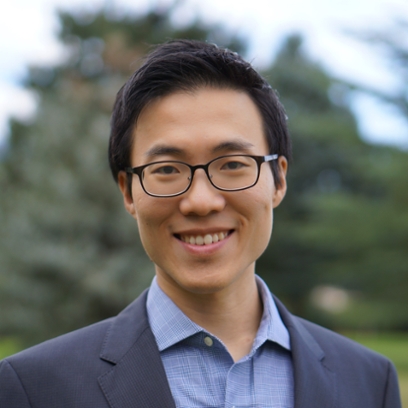 Kiwoong Park, PhD is an Assistant Professor of Sociology.  He co-authored a recent paper published in PLOS ONE entitled Assessing COVID-19 Risk with Temporal Indices and Geographically Weighted Ordinal Logistic Regression in US Counties which examines "...three temporal dimensions of the COVID-19 infection risk in US counties, namely probability of occurrence, duration of the pandemic, and intensity of transmission, and investigate local patterns of the factors associated with these risks." Read more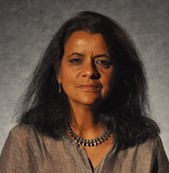 Roli Varma, PhD is the Carl Hatch Endowed Professor and UNM Regents' Lecturer in the UNM School of Public Administration.  "Dr. Varma's research focuses on women and minorities in information technology, Asian immigrants in the science and engineering workforce, the management of industrial research, and professional ethics. Dr. Varma's research has been supported by the National Science Foundation and the Sloan Foundation. She is the author of Harbingers of Global Change: India's Techno-Immigrants in the United States (2006, 2007) and Managing Industrial Research Effectively (2006). Dr. Varma is an invited member of the Social Science Advisory Board of the National Center of Women in Information Technology (NCWIT)in the USA." Her most recent article Challenges and Opportunities: Asian Women in Science, Technology, Engineering, and Mathematics has just been published in American Behavioral Scientist.  Read more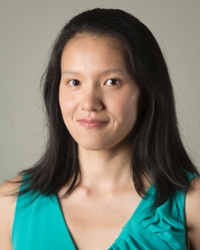 Jingjing Wang, PhD is an Assistant Professor of Economics at [UNM], specializing in environmental and natural resource economics. Her research focuses on the role of public policy in internalizing externalities and the performance of markets for efficient resource allocation in the context of environment, agriculture, and water. She uses quantitative tools such as integrated modeling, dynamic optimal control, and applied econometrics to solve real-world questions. Her research program is interdisciplinary and model-driven. Representative projects include urban water conservation, water trading across different sectors, livestock manure management coupled with bioenergy production, and nitrogen management in arid-land ecosystems." Learn more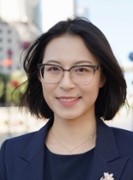 "Yuting Yang, PhD is an Assistant Professor of Economics at the University of New Mexico, specializing in environmental and energy economics. At present, her research program is broadly focused on applied theory analysis of policy-related issues, mainly in the context of energy transition towards green and sustainable energy use. Dr. Yang received her BA in International Economics from Zhejiang University (China), her MA in Economics Development from the Vanderbilt University, and her PhD in Economics from the Toulouse School of Economics (France)."  She recently published an article in the Journal of Environmental Economics and Management entitled Electricity Interconnection with Intermittent Renewables.  Read more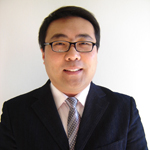 "Su Zhang, PhD is the Associate Director at the Earth Data Analysis Center (EDAC) at the University of New Mexico. ...Dr. Zhang received his PhD in Civil Engineering from the University of New Mexico in 2017. He also has Master's Degrees in GIScience and Construction Management. His research focuses on leveraging GIS, remote sensing, and drone technologies for infrastructure management and he has many peer-reviewed publications in this field. His project experience includes GIS/Remote Sensing applications for Geomasking, Transportation Infrastructure Condition Assessment, Emergency Management, and Web Mapping...Dr. Zhang is a member of New Mexico Geographic Information Council (NMGIC). He is also a committee member of the U.S. Transportation Research Board (TRB)." Read more
UNM Department of Philosophy, PHD South Asian Focus
"Since its inception, the Department of Philosophy of the University of New Mexico has been defined by a pluralistic approach to philosophy. Diverse philosophical traditions, canons, and methodologies have always been represented.  Asian philosophy, specifically South Asian philosophy, has played a prominent role in the pluralistic mission of the department.
The Focus in South Asian philosophy at UNM is unique in that it offers graduate students interested in South Asian thought the opportunity to train as philosophers, rather than as specialists in Religious Studies or Area Studies.  It allows students to study South Asian intellectual traditions while obtaining a rigorous graduate education in philosophy that qualifies them to teach philosophy at the college level.  The Focus is currently in the planning stages to become a formal degree concentration which would appear on official student transcripts." Learn more 
News
House Passes Bill to Counter Rise in Anti-Asian Hate Crimes (5/18/2021)
Research
The Model Minority Myth
"Since its introduction in popular media more than a half century ago, the term "model minority" has often been used to refer to a minority group perceived as particularly successful, especially in a manner that contrasts with other minority groups. The term could, by its definition and logic, be applied to any number of groups defined by any number of criteria, but it is perhaps most commonly used to frame discussions of race. In particular, the model minority designation is often applied to Asian Americans, who, as a group, are often praised for apparent success across academic, economic, and cultural domains—successes typically offered in contrast to the perceived achievements of other racial groups.
The model minority argument, however, is not without controversy and has earned the labels of stereotype and myth as critics have taken aim at both its premises and conclusions. Many point to the purpose of the argument as disingenuous insofar as it is intended to drive a wedge between different disadvantaged groups. Others claim that it is misleading because performance metrics and even representation figures do not speak to many of the biases that persist today."
Read more on Harvard Law School Center on the Legal Profession website The Practice
Mosuo Health and Demography Project (Dr. Siobhan Mattison)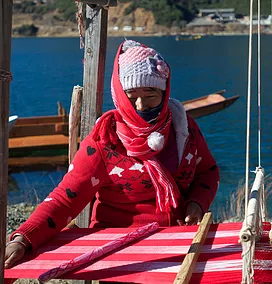 "Since 2006, this project has focused on the health, demography, and social structure of the Mosuo, a Chinese ethnic minority in Yunnan and Sichuan Provinces who practice both male-focused and female-focused forms of kinship in different communities."Read more on the field project webpage


Orang Asli Health and Lifeways Project (OA Help) (Dr. Ian Wallace)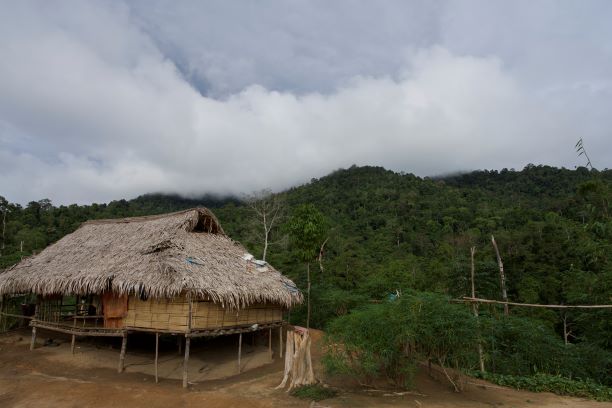 "The Orang Asli Health and Lifeways Project (OA HeLP) is a collaboration between anthropologists and biomedical researchers to study the changing patterns of health and disease among the indigenous peoples of Peninsular Malaysia, collectively known as the Orang Asli." Read more on the field project webpage
Vanuatu Health and Demography Project (Dr. Siobhan Mattison)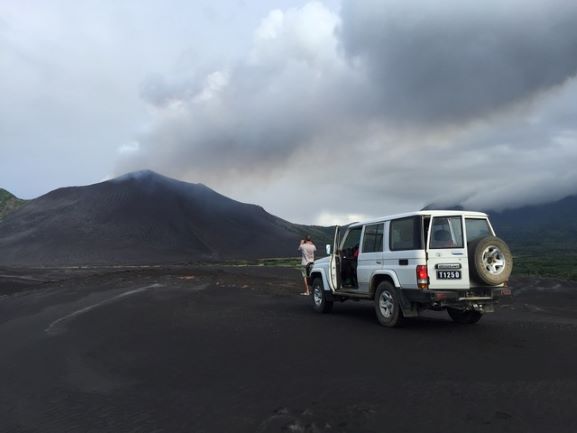 "Since 2016, this project has supported multiple students in investigations of family structure, function, and associations with health and socio-ecology among the Melanesian ni-Vanuatu. Current foci include understanding the effects of market integration on health and demography and investigating the evolutionary significance of adoption and fosterage, practices which are highly prevalent in the local context." Read more on the field project webpage
Dr. Lewis Binford and Chinese Anthropology (written by Dr. Meng Zhang, UNM PhD, 2019)

Shijia Zhan's Ph.D dissertation (2018, Jilin University) systematically studied Binford's visit to China in 1985. Supported by the L.S.B. Leakey Foundation, Dr. Lewis Binford and his then-wife Nancy Stone, and Dr. Chuan Kun Ho and his then-wife Aiguo Wang visited a series of archaeological sites in northern China between May 21st and July 16th, 1985. Their visit was invited by Professor Lanpo Jia at the Institute of Vertebrate Paleontology and Paleoanthropology (IVPP), Chinese Academy of Sciences. Lew presented his research at the IVPP, Shanxi University, Shanxi Normal University, Northwest University, Beijing University, and Harbin. Paleolithic archaeological sites they visited include Zhoukoudian (Beijing), Dingcun (Shanxi), Lantian (Shaanxi), Yanjiagang and Guxiangtun (Heilongjiang). Though the corporative research plan finally failed because of several reasons, including miscommunication and difference of archaeological paradigm between the two countries, it opened a window for the future opportunities. For example, Dr. J. Desmond Clark as a co-working investigator participated the Chinese-American excavation in the Nihewan Basin in 1990. Numerous American Paleolithic archaeologists and Paleoanthropologists visited China and provided courses or talks, such as George Odell, Mary Stiner, Steven Kuhn, Rick Potts, Robert Kelly, etc. Dr. Xing Gao, the head of Paleolithic committee, Chinese society of Archaeology, working at the IVPP, was trained at the University of Arizona and got his PhD there in 1999. Dr. Shengqian Chen, the only PhD under Binford's supervision (SMU 2004), has translated  In Pursuit of the Past  into Chinese and continued to inspire students and young scholars to deeply understand Binford's thoughts and the New Archaeology and apply them into archaeological practice.
Dissertation by Santhosh Chandrashekar: Un/Desirable Subjects: South Asian Racialization in the Age of Terror (2016)
Resources