Women's History Month, March 2022
Departmental News
Posted:  Mar 01, 2022 - 12:00pm
The UNM Department of Anthropology celebrates Women's History Month, March 2022. Click on the red links below for more information. Scroll down to read about Women's History Month, events, scholars, research, news and organizations.
About Women's History Month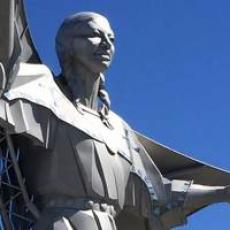 "Women's History Month began as a local celebration in Santa Rosa, California. The Education Task Force of the Sonoma County (California) Commission on the Status of Women planned and executed a "Women's History Week" celebration in 1978. The organizers selected the week of March 8 to correspond with International Women's Day. The movement spread across the country as other communities initiated their own Women's History Week celebrations the following year. In 1980, a consortium of women's groups and historians—led by the National Women's History Project (now the National Women's History Alliance)—successfully lobbied for national recognition. In February 1980, President Jimmy Carter issued the first Presidential Proclamation declaring the Week of March 8th 1980 as National Women's History Week. Subsequent Presidents continued to proclaim a National Women's History Week in March until 1987 when Congress passed Public Law 100-9, designating March as "Women's History Month."  Read more about Women's History Month
March is Women's History Month
The Library of Congress, National Archives and Records Administration, National Endowment for the Humanities, National Gallery of Art, National Park Service, Smithsonian Institution and United States Holocaust Memorial Museum join in commemorating and encouraging the study, observance and celebration of the vital role of women in American history.  Learn more
"A major new online research guide highlights hundreds of sources that tell the stories of women through a wide variety of perspectives and media in the Library of Congress collections. The guide's comprehensive coverage includes historic and contemporary audio and video files, posters, photographs, magazines, sheet music, maps, manuscripts and rare books, as well as government documents and legislation. The topical essays highlight such themes as the Equal Rights Amendment, Patriotism, and Suffrage."
Every year in March, the NWHA coordinates observances of National Women's History Month throughout the country. The NWHA originated this widely recognized celebration and sets the annual theme, produces educational materials, and chooses particular women to honor nationally for their work. Women's History Month programs, community events, plays, essay contests, and related projects often have wide-ranging effects.
The National Archives celebrates  Women's History Month, recognizing the great contributions that women have made to our nation. Learn about the history of women in the United States by exploring their stories through letters, photographs, film, and other primary sources.
Women's contributions and accomplishments have largely been overlooked and consequently omitted from mainstream culture. The National Women's History Museum helps fill that void. To this end, the Museum serves to place women's history within current historical narratives because inclusive history is good history. 
Understanding women's history is integral to understanding the American experience. Although often underrepresented in recorded histories, women helped build the United States of America of today and women will help shape the United States of America of the future.
Our free curriculum website provides teachers, students, and curious individuals with information about the myriad and often critical roles women played in shaping United States history.
From the lives of young, immigrant women who worked the textile mills at Lowell National Historic Park to those of the female shipyard workers who were essential to the home front during World War II at Rosie the Riveter/World War II Home Front National Historic Park, women's history can be found at every park.  If you want to understand our nation's history, explore the remarkable legacies of American women.
Women's history is America's history. Female thinkers, activists, and trailblazers have shaped us into the nation we are today and continue to lead us forward. Yet only a small fraction of our cultural heritage recognizes women's ever-present role in history, and far too often women's struggles and achievements have been lost, forgotten, or deliberately obscured.
Celebrate Women's History Month this year by exploring pivotal points in American history and learning more about women who fought for progress.  Watch films on a range of topics: from the influence of Haudenosaunee matriarchs on early suffragists to a woman's experience of war.
"Every March, Women's History Month provides an opportunity to honor the generations of trailblazing women and girls who have built our Nation, shaped our progress, and strengthened our character as a people. Throughout our history, despite hardship, exclusion, and discrimination, women have strived and sacrificed for equity and equality in communities across the country. Generations of Native American women were stewards of the land and continue to lead the fight for climate justice. Black women fought to end slavery, advocate for civil rights, and pass the Voting Rights Act. Suffragists helped pass the 19th Amendment to the Constitution so that no American could be denied a vote on the basis of sex. Standing on the shoulders of the heroines who came before them, today's women and girls continue to carry forward the mission of ensuring our daughters have the same opportunities as our sons. Women of the labor movement are achieving monumental reforms to help all workers secure the better pay, benefits, and safety they deserve. LGBTQI+ women and girls are leading the fight for justice, opportunity, and equality — especially for the transgender community. Women and girls continue to lead groundbreaking civil rights movements for social justice and freedom, so that everyone can realize the full promise of America." Read the full procalmation on the US White House website
Events
Through April 23,2022  Indigenous Women: Border Matters Exhibit at the Maxwell Museum of Anthropology
Scholars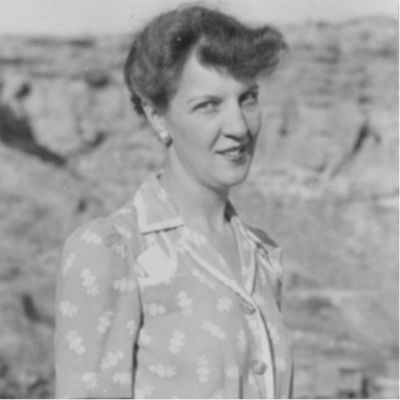 Dr. Florence Hawley Ellis  (1906-1991) was the first female Anthropologist at UNM (hired 1935) and one of the first in the US. "She was one of the first researchers to focus on tree ring dating, doing early research in eastern North America (Norris Basin) in the 1930s….Not only a pioneer in her research and scholarship, she also helped pave the way for the acknowledgement and acceptance of women in academia. Ellis was honored as a Professor Emerita and, in 1988, was granted an honorary Doctorate of Letters by UNM." Read more at the Florence Hawley Ellis archive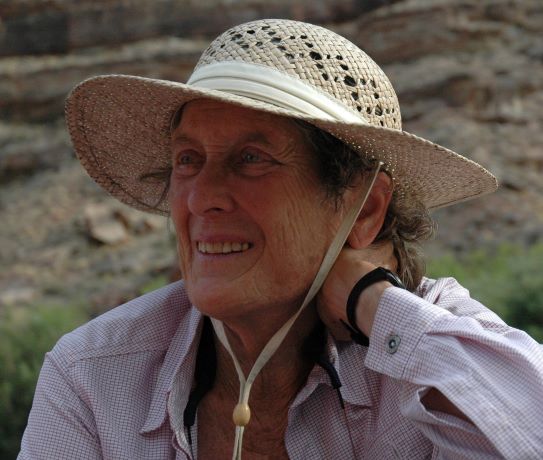 Dr. Jane Lancaster, UNM Distinguished Professor Emerita of Anthropology, is a pioneer in the human evolutionary sciences. Her early research on primate behavior developed into groundbreaking work on the evolution of human society, touching on issues of sex roles, parenting, and life history strategies.  In 1990, she founded the journal Human Nature: An Interdisciplinary Biosocial Perspective. In 2012 she was awarded the Lifetime Career Award for Distinguished Scientific Contributions by the Human Behavior and Evolution Society. Read Dr. Lancaster's 1991 article  A Feminist and Evolutionary Biologist Looks at Women and a tribute to her work with Human Nature by Dr. Robert Hitchcock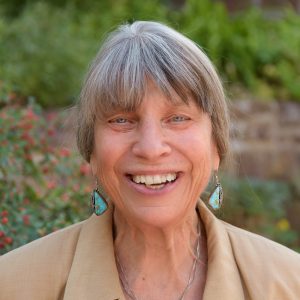 Dr. Louise Lamphere is a pioneering feminist anthropologist and Distinguished Professor Emerita at the University of New Mexico. She is best known for her work on the anthropology of gender and sex discrimination, and she also published extensively on Native American cultural practices, kinship, immigration, and urban anthropology. She served as President-elect of the American Anthropological Association  from 1997-1999 and then as President from 1999-2001. She was awarded the Franz Boas Award in 2013 and the Bronislaw Malinowski Award in 2017.  Dr. Lamphere was denied tenure at Brown University and filed a class action suit on the basis of sex discrimination in 1975. This landmark case  led to the establishment of an Affirmative Action Monitoring Committee at Brown, and catalyzed other actions to promote gender equality in academia.  Lamphere was awarded the "Squeaky Wheel" award by the Committee on the Status of Women in Anthropology "...for her lifelong work for the equality of women in anthropology." In 2015 she received an Honorary Degree of  Doctor of Humane Letters from Brown for her courage in standing up for equity and fairness for all faculty.  Read more about her scholarship, the landmark Brown University case, and visit the Brown University Louise Lamphere Papers. Watch her presentations here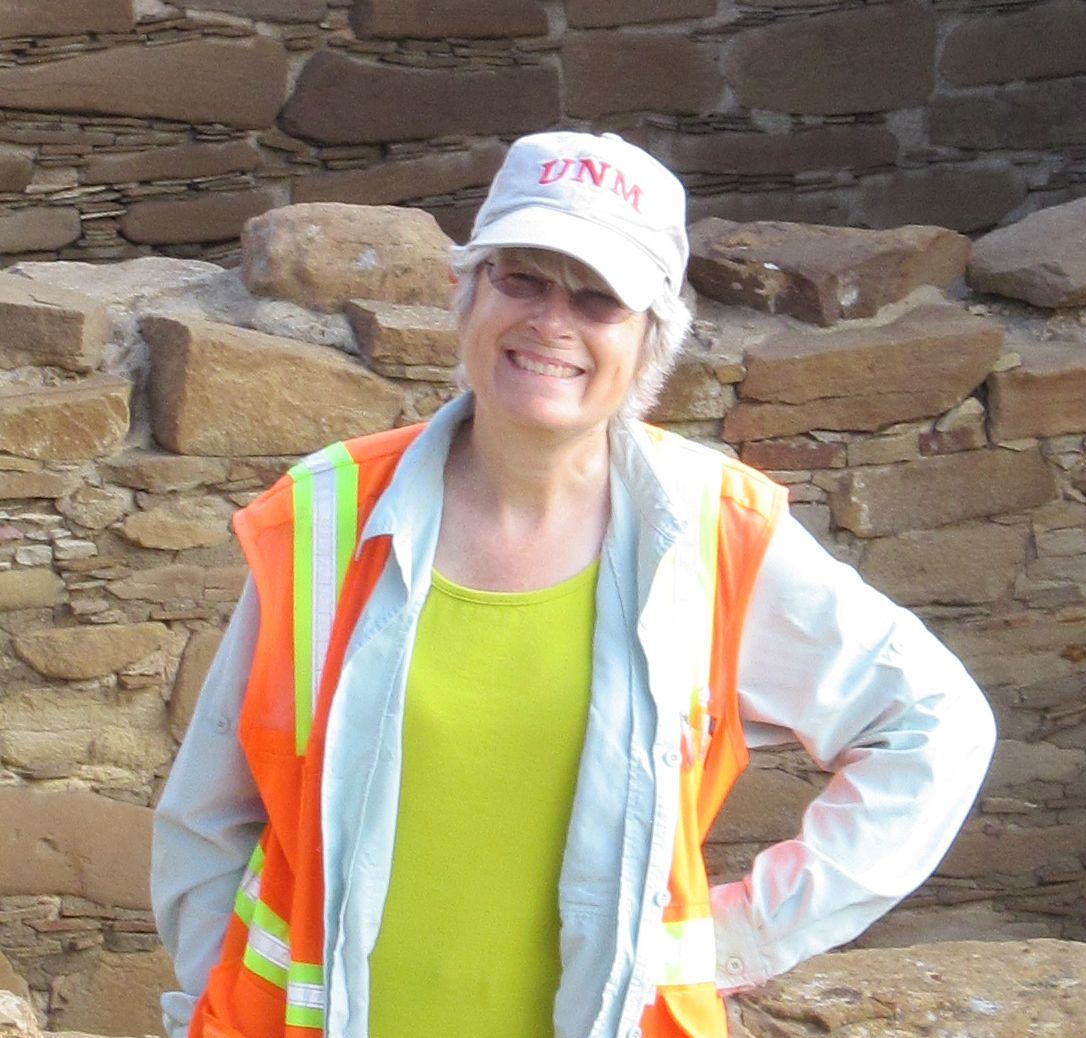 Dr. Patricia Crown, Leslie Spier Distinguished Professor of Anthropology, was elected to the National Academy of Sciences  in 2014.  A southwestern archaeologist, Dr. Crown's research at Pueblo Bonito, Chaco Canyon yielded a significant discovery of cacao, providing evidence of trade with South America.  She is the Director of the UNM Anthropology Laboratory of Ceramic Analysis, and recently completed a Weatherhead Fellowship with the School for Advanced Research  in Santa Fe.  Her edited volume The House of the Cylinder Jars: Room 28 in Pueblo Bonito, Chaco Canyon was recently published by the University of New Mexico Press.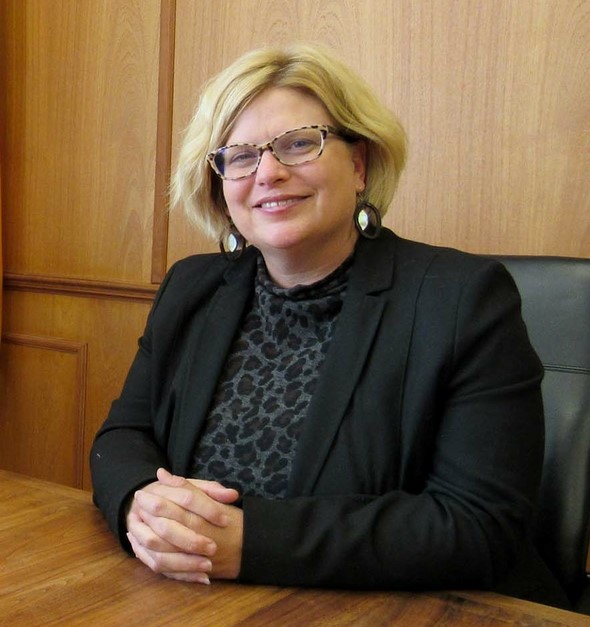 Dr. Melissa Emery Thompson is an Associate Professor of Anthropology, co-director of the Comparative Human and Primate Physiology Center at UNM, and co-director of the Kibale Chimpanzee Project in Uganda.  She was appointed interim Assistant Vice President for Research in the UNM Provost office in the Fall of 2021.  She has received extensive funding from the National Science Foundation (NSF) for her research.  She is currently ".. leading a project funded by the National Institute on Aging examining the human aging process by studying one of our closest relatives — chimpanzees." Read more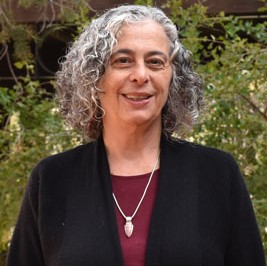 Dr. Carla Sinopoli is the first woman "...Director of the Maxwell Museum of Anthropology at UNM and Professor of Anthropology. An archaeologist specializing in South Asia, her survey and excavation projects in southern India examine the political economy of the 2nd millennium CE imperial capital of Vijayanagara and emergent sociopolitical inequalities in the second and first millennia BCE Iron Age. In addition to her archaeological work, Sinopoli's research interests also include the history of university museums and anthropological collecting. She is the author or editor of 10 books and dozens of articles and her work has been supported by grants from the National Science Foundation, National Endowment for Humanities, National Geographic Society, and Wenner Gren Foundation for Anthropological Research, among others." Read more


Dr. Emily Lena Jones is Associate Professor of Anthropology, Chair of the Anthropology Graduate Program, Director of the Anthropology Public Archaeology Program, and Director of the Zooarchaeology Lab.  She is a faculty affiliate of the UNM Center for Stable Isotopes (CSI) as well as the Latin American and Iberian Institute (LAII). Dr. Jones is an environmental archaeologist whose research has focused on paleolithic archaeology of Iberia (both Spain and Portugal, but primarily Mediterranean Spain) for the past ten years, but in recent years she has begun working on the Spanish Colonial record of Latin America. Her edited volume Questioning the Rebound: People and Environmental Change in the Protohistoric and Early Historic Americas is currently in press. Read more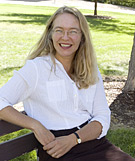 Dr. Suzanne Oakdale is Professor of Anthropology and Deputy Editor of the Journal of Anthropological Research. Last month, her book Amazonian Cosmopolitans: Navigating a Shamanic Cosmos, Shifting Indigenous Identities, and Other Modern Projects was published by the University of Nebraska Press. She is currently expanding her research and is designing a project centered on celiac disease and the methods of coping with chronic conditions. Using ethnographic research methods, she will focus on the role that personal narratives, one's own and those of others, can play the management of this condition. Dr. Oakdale has been selected to participate in the first cohort of the pilot Fostering Research Expansion in the Social Sciences and Humanities (FRESSH) Program, established by the Office of the Vice President for Research at UNM.  Read more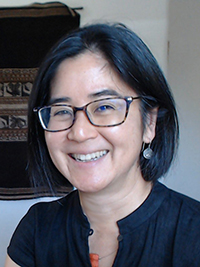 Dr. Frances Hayashida is Professor of Anthropology and the Director of the UNM Latin American and Iberian Institute (LAII).  Dr. Hayashida brings to the LAII a distinguished record of scholarship and teaching on Latin America in the field of Archaeology, and a strong set of connections to scholars in South America. She recently published a co-edited volume Rethinking the Inka: Community, Landscape and Empire in the Southern Andes. Read more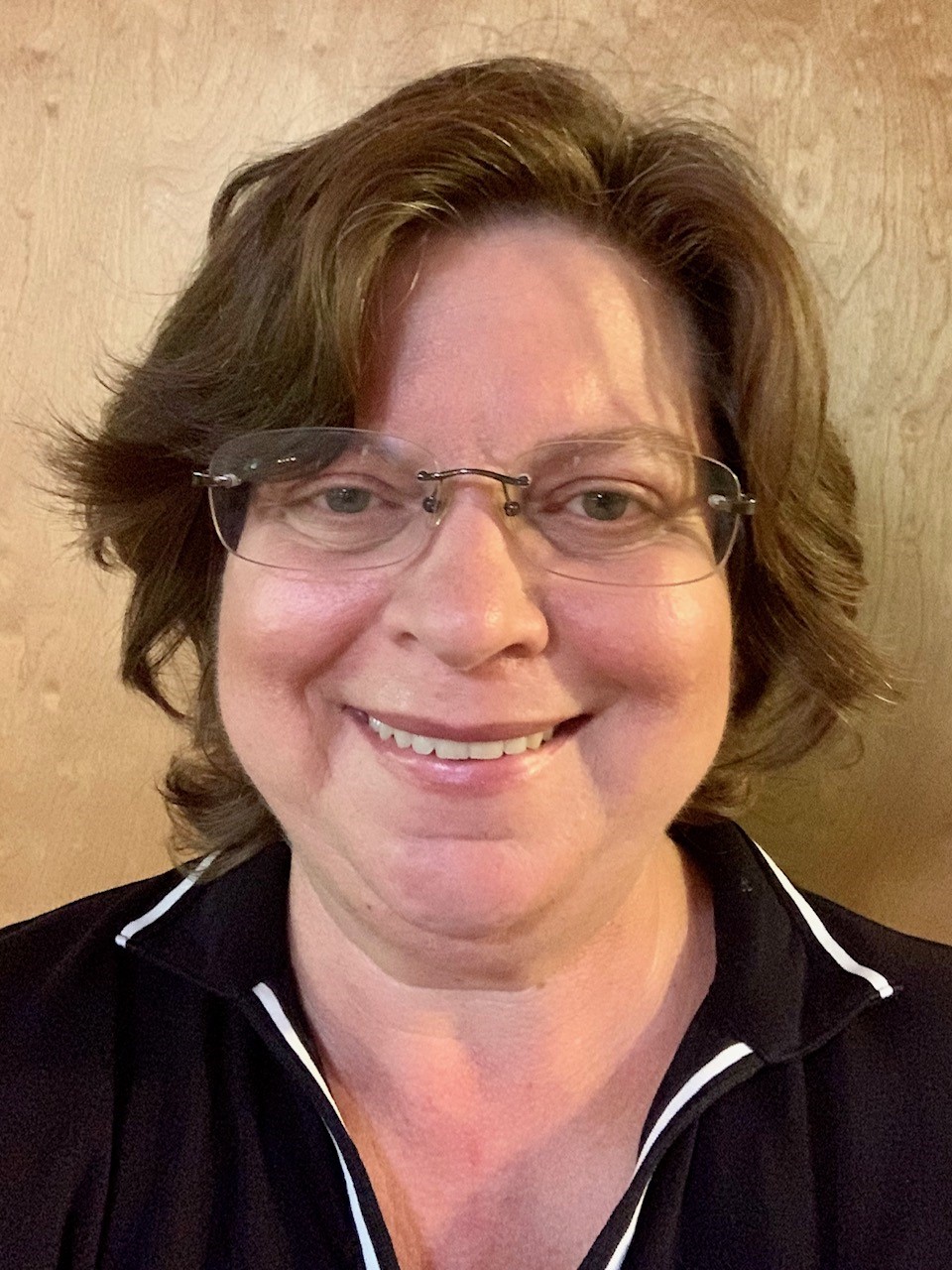 Dr. Heather Edgar, Professor of Anthropology, received a 2020 Women in STEM Award for her research project Improving Identification for Missing and Murdered American Indians, for which she has just received a grant from the  National Institute for Justice. She is the Director of the UNM Anthropology Bridge Lab. and Forensic Anthropologist at the Office of the Medical Investigator. Dr. Edgar led the creation of the New Mexico Decedent Image Database (NMDID) (the first of its kind) which will offer qualified researchers free access to more than 15,000 full-body CT scans, along with corresponding information about the deceased. Funded by a grant from the National Institute of Justice, the database is stored on systems at the UNM Center for Advanced Research Computing (CARC).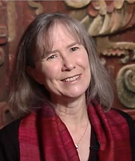 Dr. Loa Traxler is Associate Professor of Anthropology and the Director of the Museum Studies Program.  The Museum Studies Program is an interdisciplinary course of study designed to provide students with academic training in essential aspects of museology. Dr. Traxler serves on the UNM Museum Council, the Historic Preservation Committee, and faculty committees in the Museum Research Traineeship Program, the Latin American and Iberian Institute (LAII) and the Maxwell Museum of Anthropology.  She also serves on several professional committees including as Class III Chair (Social and Behavioral Sciences) for the American Academy of Arts and Sciences.  Read more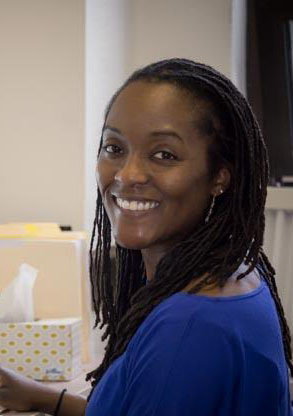 Dr. Jada Benn Torres (UNM PhD, 2006) won the  2021 Robert W. Sussman Award for Scientific Contributions to Anthropology  from the American Association for the Advancement of Science (AAAS).  AAAS notes: Dr. Benn Torres exemplifies this award's spirit with her prolific and insightful contributions in her work on genetic ancestry and the population history of African and Indigenous Caribbean peoples. In 2020 she was elected Vice President of the Executive Committee of the American Association for Anthropological Genetics. She is an Associate Professor and the Director of the Laboratory of Genetic Anthropology and Biocultural Studies  at Vanderbilt University.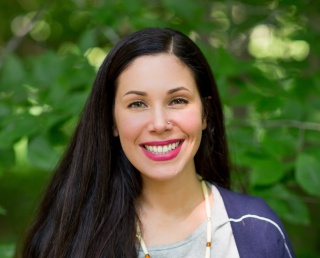 Dr. Blaire Topash-Caldwell  (UNM PhD, 2020) has joined the Newberry  library's staff as Mellon Public Humanities Fellow. In this role, Topash-Caldwell will contribute to a multiyear project to expand access to the Newberry's extensive Indigenous Studies collection. Supported by a generous grant from The Andrew W. Mellon Foundation, the project will align the Newberry's institutional policies and actions with Native perspectives, cultural practices, and knowledge systems. Read more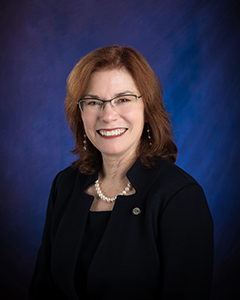 "Dr.  Garnett S. Stokes was installed as the 23rd president of The University of New Mexico on May 12, 2018. She is the first woman to hold the post in the university's 132-year history. A tireless advocate for a transformative student experience, an empowered faculty, and a campus culture of continuous improvement, Stokes brings to New Mexico's premiere R1 university more than four decades of experience and enthusiasm—as well as the unflagging energy needed to ensure The University of New Mexico thrives as a great place to work, live, and learn. Shortly after taking office in 2018, Stokes journeyed on an unprecedented statewide  "listening tour," covering 4,300 miles as she travelled through all 33 of New Mexico's diverse counties. Her meetings with thousands of New Mexicans—hearing their stories, and learning of their hopes and expectations—helped frame her immediate presidential priorities of promoting campus safety, supporting student veterans, and advancing the University's mission of world-class research. Stokes continues to hold regular office hours, routinely engaging with faculty, staff, and students for their input and commentary." Read more about Dr. Stokes work as University President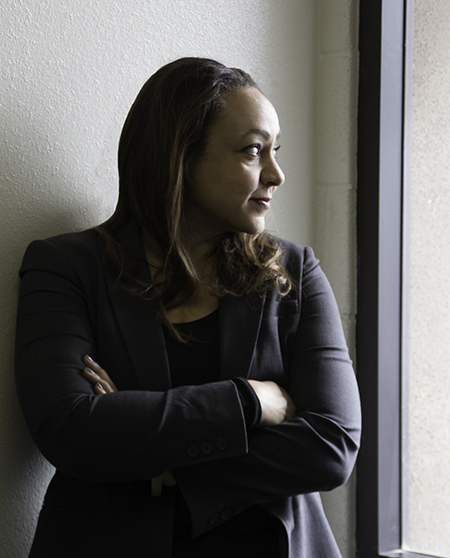 "Dr. Kirsten Pai Buick  is a Professor of Art History at the University of New Mexico where she has taught since 2001. She was a SAAM Predoctoral Fellow and a Charles Gaius Bolin Fellow at Williams College. Her recent publications have appeared in exhibition catalogs for artists such as Deborah Roberts, Augusta Savage, and an essay on Renee Stout that appears in the catalog for the VMFA exhibition The Dirty South: Contemporary Art, Material Culture, and the Sonic Impulse. Her work has been included in anthologies such as The Routledge Companion to African American Art History edited by Eddie Chambers; and in Race and Vision in the Nineteenth Century edited by Shirley Samuels. She lectures nationally and internationally. Buick is a recipient of the David C. Driskell Prize for African American Art and was named Distinguished Scholar by the College Art Association for 2022. She has published extensively on African American art, including her book Child of the Fire: Mary Edmonia Lewis and the Problem of Art History's Black and Indian Subject (Duke Univ. Press, 2010). Her second book, In Authenticity: "Kara Walker" and the Eidetics of Racism, is in progress." Dr. Buick is the Interim Director of the Africana Studies program, which will soon become a Department. Read more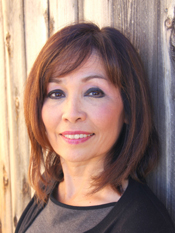 Dr. Barbara Rodriguez, Professor of Speech and Hearing Sciences, is the UNM Senior Vice Provost for Academic Affairs. "Dr. Rodríguez is the co-Project Director of CLASS for ALL-NM, a collaborative personnel preparation training grant with New Mexico State University, funded by the U.S. Department of Education. This project is designed to train graduate students in bilingual speech-language pathology....[she] is the recipient of the American Speech-Language and Hearing Association's (ASHA) Certificate for Special Contributions in Multicultural Affairs, an ASHA Diversity Champion, New Mexico Speech-Language and Hearing Association (NMSHA) Fellow, and NMSHA Honors of the Association [recipient]. She has held a number of leadership positions on local and national professional boards." Read more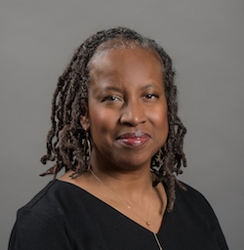 "Dr. Assata Zerai serves as the Vice President for Equity and Inclusion and Professor of Sociology at the University of New Mexico. Zerai's research interests include African women's access to mobile technology, making the work of marginalized scholars more accessible, and environmental justice/health activism.She has published five books spanning these topics, the latest of which is African Women, ICT and Neoliberal Politics: The Challenge of Gendered Digital Divides to People-Centered  Governance  (Routledge 2019)." Read more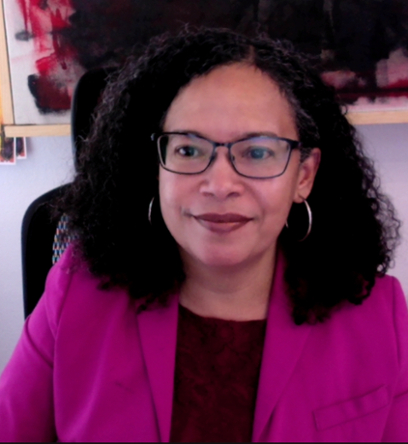 Dr. Nancy López "...directs and co-founded the Institute for the Study of "Race" and Social Justice  and she is the founding coordinator of the New Mexico Statewide Race, Gender, Class Data Policy Consortium. She is Associate Vice President for Equity and Inclusion. Dr. López also served as the inaugural co-chair of the Diversity Council and she has served on the Academic Freedom and Tenure Committee. Dr. López is currently co-chair of the Education Committee of New Mexico Governors Council for Racial Justice. Dr. López is Secretary of the American Sociological Association (ASA) and she has chaired the committee on the status of Racial and Ethnic Minorities and Vice President of the Sociologists for Women in Society (SWS)." Read more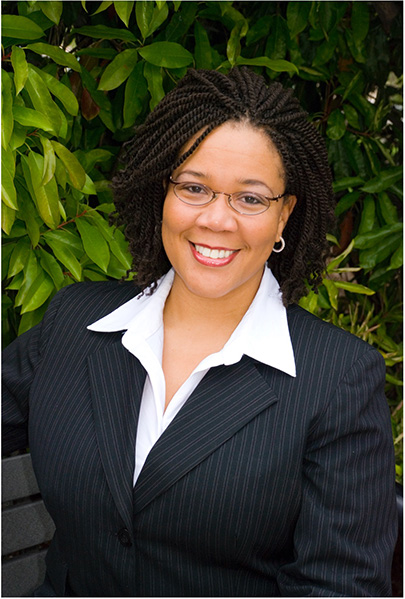 Dr. Tryphenia Peele Eady is the UNM College of Education Associate Dean for Equity, Inclusion, and Faculty, an Associate Professor in Educational Thought and Sociocultural Studies, and holds a secondary faculty appointment in the UNM Department of Anthropology.  She received her PhD from Claremont Graduate University in Anthropology and Linguistics, and conducts qualitative and ethnographic research focused on the education of African American children in school and non-school community settings as well as teaching and learning practices in the African American community. Read more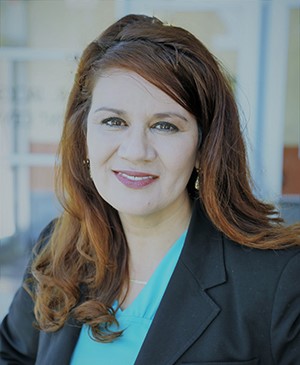 "Dr. Gina Urias-Sandoval, who has held key administrative roles at The University of New Mexico, [became] chief of staff for Douglas Ziedonis, MD, MPH, executive vice president for Health Sciences and CEO of the UNM Health System [in July 2021]. Dr. Urias-Sandoval comes to her new role from the UNM Anderson School of Management, where she most recently served as the executive director of the Executive and Professional Education Center."  Dr. Urias-Sandoval has been named one of 24 Women of Influence by Albuquerque Business First.  The honorees, selected from a list of more than 100 nominees, will be recognized at an awards ceremony on February 28,  2022 at Sandia Resort & Casino. "I am honored to be recognized alongside such amazing women of influence," she said. "I am also humbled and thankful in remembering how many women of influence I have worked with throughout the years that have made my professional path possible."Read more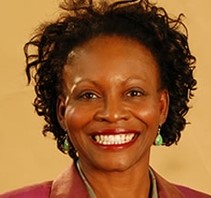 "Sherri Burr is the Dickason Chair and Regents Professor Emerita at the University of New Mexico School of Law....In 1994 she received tenure and promotion to full professor, becoming the first African American female to do so in New Mexico. In 2015, she was awarded a Monticello Fellowship to conduct research on the Free Blacks of Virginia, the hundreds of thousands of African-Americans who were free before the Civil War. Burr's ancestors were among this group. Her 27th book, Complicated Lives: Free Blacks in Virginia, 1619-1865 was published in 2019 and nominated for the  Pulitzer Prize in History. Burr currently serves as President of New Mexico Press Women and the Third Vice President of the Aaron Burr Association." Read more
The University of New Mexico's Women, Gender and Sexuality Studies Program is committed to a just, safe, inclusive, productive and open learning environment. In this spirit, we recognize the strength of, and support the right to pursue, professional and academic goals safely and with dignity, within a racially, culturally, sexually and gender-diverse educational environment, free from threat of violence or hostility. It is to this end that we categorically condemn all threatening, violent and hostile acts which articulate racist, sexist, ableist, homophobic, transphobic, ageist, and classist violence directed at University of New Mexico community members, programs or departments.
The Feminist Research Institute is dedicated to the production of scholarship on women, gender, and sexuality, and to the creation of intellectual community among feminist scholars at UNM. UNM has a large number of feminist faculty and graduate students, and the Institute offers an opportunity to meet and work with others both within and across disciplines.
The Women's Resource Center is a place of advocacy, support, and safety for all members of the University of New Mexico and greater community. Through a feminist model of empowerment we offer educational, social, and cultural programming aimed at encouraging women's self-determination and community engagement. The Women's Resource Center promotes awareness and the advancement of women's rights to ensure equity regardless of gender identity, sex, race, ability status, age, sexual orientation, economic class, or religious affiliation. We seek to facilitate understanding and mutual respect among all campus and community members to achieve social justice, as well as foster a positive UNM environment. The Women's Resource Center provides the tools and resources necessary to enhance success within academic, personal, and professional aspects of students' lives.
The Mission of the LGBTQ Resource Center is: To provide service to UNM students, faculty, and staff of all gender identities and sexual orientations through support, advocacy, education, and safety.  The LGBTQ Resource Center strives to create a welcoming and inclusive atmosphere for all members of the University of New Mexico and surrounding community. As a safe zone environment, we stand up against homophobia and value the worth and dignity of all people. Through education, we aim to bring a heightened visibility of the LGBTQ* community on campus and to issues that affect LGBTQ* individuals. Through leadership development, we promote a more civically engaged campus community committed to equality and equal opportunity for all people.
We are an eclectic and experienced group of faculty and staff developing partnerships that will create sustainable changes in the UNM climate, contributing to increased success and satisfaction for women and minority faculty.
Women Who Shaped the Maxwell
Vist the Maxwell Museum Women Who Shaped the Maxwell page to read about women like Dorothy Maxwell who were instrumental in the development of the museum
Research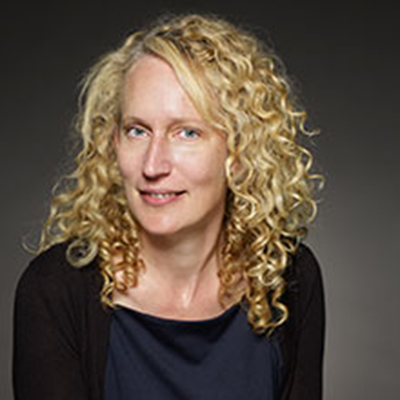 UNM Anthropology Alumna Dr. Jill Ahlberg Yohe  has published Hearts of Our People: Native Women Artists  (University of Washington Press) and co-produces "Hearts of Our People: Native Women Artists," which opened June 2, 2019 at the Minneapolis Institute of Art (MIA), and is now a touring exhibit.  The exhibit shines a light on over a thousand years of art made by Native American women. It rests on the premise that the role of women in Native communities has gone widely ignored in the mainstream American art world, and the United States at large. Read more on the UNM Anthropology website and the New York Times Watch a conversation with the Curator and Artists:
Watch this Interview with Dr. Michelle Brown, UNM Postodoctoral Alumna

Watch this Interview with Dr. Carmen Mosely, UNM Doctoral Alumna

News
Organizations
Women Pioneers in the Field of Anthropology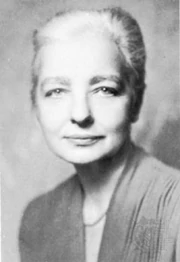 Ruth Benedict (1887-1948), Margaret Mead's teacher and close companion, was one of the first women to be widely regarded as a leader in an academic field. Her book, Patterns of Culture, has been translated into 14 languages and is still widely read in college classrooms. Read more at the National Women's Hall of Fame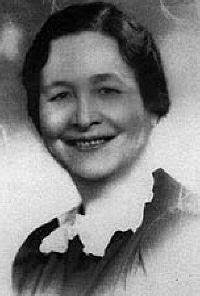 Aŋpétu Wašté Wiŋ (Ella Cara Deloria) (1889-1971) was an educator, anthropologist, ethnographer, linguist, and novelist. An authority on the Dakota and Lakota Sioux, she was one of the first anthropologists of Native American descent to rise to prominence. Among many publications, she wrote the prized novel Waterlily (first published in 1988 after her death).  Read more about prominent indigenous feminist scholars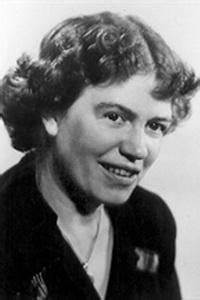 Margaret Mead (1901-1978), cultural anthropologist and author of the groundbreaking work, Coming of Age in Samoa, is one of the best known anthropologists of all time. Her anthropological work is said to have influenced the sexual revolution of the 1960s.
Mary Leakey (1913-1996), paleoanthropologist, discovered 15 new species of animal and made some of the most important fossils discoveries of all time, including Proconsul, Zinjanthropus, and the Laetoli footprints. She is one of few anthropologists to have her own postage stamp and a Google doodle in her memory.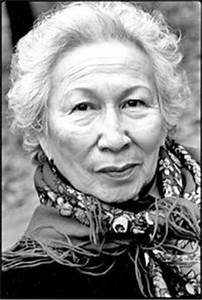 Hinsha Waste Agli Win (Dr. Beatrice Medicine) (1923-2005), cultural anthropologist described as a "woman of action" who was the sacred pipe holder for the Sun Dance at Sitting Bull's Camp in 1977 and was awarded the most distinguished award of Bronislaw Malinowski Award from the American Anthropological Association in 1996.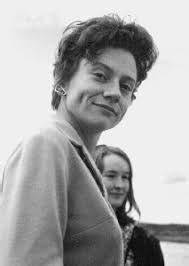 Dr. Cynthia Irwin-Williams (1936-1990) developed the sequence of Archaic culture for Oshara during her work in the Arroyo Cuervo area of northwestern New Mexico (1973). Irwin-Williams also served as president of the Society for American Archaeology (1977-1979), she is only the second woman to hold this position. She also taught at Eastern New Mexico University (1964-1982), she was the executive director of the Social Science Center, Desert Research Institute (DRI) of Reno, Nevada (1982), and a research professor at Quaternary Science Center, DRI, until her passing (1988-1990).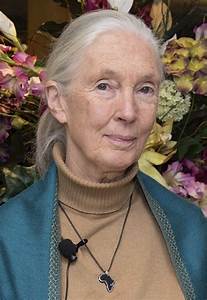 Jane Goodall (1934--), primatologist and biological anthropologist, is one of the first scientists to conduct studies of wild primates. Her groundbreaking studies of wild chimpanzees at Gombe documented family relationships, tool use, hunting, and warfare, and are said to have redefined what it means to be human. Goodall has written more than 20 books and is a United National Messenger for Peace.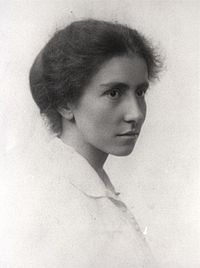 Dorothy Garrod (1892-1968) was an influential archaeologist in the paleolithic context; she found the first pieces of evidence that demonstrated the mesolithic, or Middle Stone Age.  During Garrod's 45 years as a prehistoric archaeologist she was the first to extensively research early prehistory and lithic research. Garrod's work allowed archaeologists during and after her lifetime to continue her work and uncover information about the paleolithic era and early human origins. Garrod's work also broke through the barriers of women in the archaeological field, becoming the first woman professor at the University of Cambridge.

Gertrude Bell (1868-1926) was an archaeologist recruited by British Intelligence during the first World War due to her knowledge of and experience with Arabic cultures.  Later, as Honorary Director of Antiquities in Iraq, she established the Iraq Museum in Baghdad. Her 1905 expedition through the Syrian Desert to Asia Minor was published as The Desert and the Sown  and her study, in 1907, of Binbirkilise on the Kara Dag mountain was published as The Thousand and One Churches  and remains the standard work on early Byzantine architecture in Anatolia.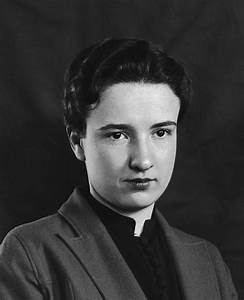 Hannah Marie Wormington-Volk  (1914-1994), a Paleo Indian archaeologist, was the second woman admitted to study in the Harvard anthropology department and the first woman to obtain a doctorate degree in anthropology (1954). She was the first female archaeologist to be elected president of the Society for American Archaeology and was awarded a Guggenheim Fellowship in 1970. In 1983, the Society of American Archaeology awarded her the Distinguished Service Award, she was the first female archaeologist to receive the award.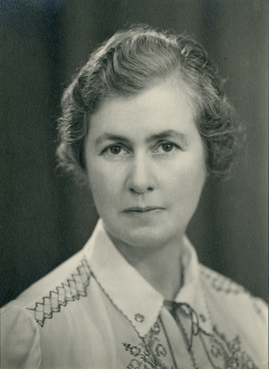 Gertrude Caton-Thompson (1888-1885) was a British paleoanthropologist who inaugurated the first archaeological and geological survey of the Northern Fayum (Egypt) where she uncovered two Neolithic cultures 1924-28 under the auspices of the British School of Archaeology and then the Royal Anthropological Institute. Her 1932 book The Desert Fayoum was illustrated by Mary Leakey.