Women's History Month, March 2021
Departmental News
Posted:  Mar 01, 2021 - 12:00pm
The UNM Department of Anthropology celebrates Women's History Month, March 2021. The red links below will take you to more information.
About Women's History Month
"Women's History Month began as a local celebration in Santa Rosa, California. The Education Task Force of the Sonoma County (California) Commission on the Status of Women planned and executed a "Women's History Week" celebration in 1978. The organizers selected the week of March 8 to correspond with International Women's Day. The movement spread across the country as other communities initiated their own Women's History Week celebrations the following year. In 1980, a consortium of women's groups and historians—led by the National Women's History Project (now the National Women's History Alliance)—successfully lobbied for national recognition. In February 1980, President Jimmy Carter issued the first Presidential Proclamation declaring the Week of March 8th 1980 as National Women's History Week. Subsequent Presidents continued to proclaim a National Women's History Week in March until 1987 when Congress passed Public Law 100-9, designating March as "Women's History Month."  Read more about Women's History Month
National Women's History Museum
National Trust for Historic Preservation
National Parks Service Women's History
National Women's History Alliance
Twitter @WomenHistMonth
Featured Women in UNM Anthropology's History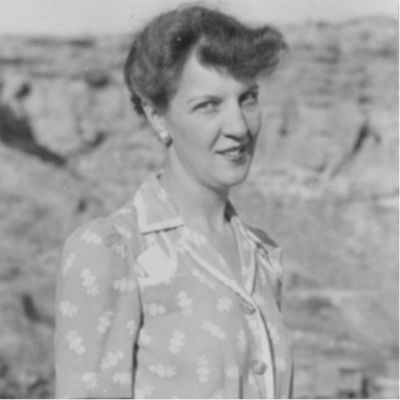 Dr. Florence Hawley Ellis  (1906-1991) was the first female Anthropologist at UNM (hired 1935) and one of the first in the US. "She was one of the first researchers to focus on tree ring dating, doing early research in eastern North America (Norris Basin) in the 1930s….Not only a pioneer in her research and scholarship, she also helped pave the way for the acknowledgement and acceptance of women in academia. Ellis was honored as a Professor Emerita and, in 1988, was granted an honorary Doctorate of Letters by UNM." Read more about at the Florence Hawley Ellis archive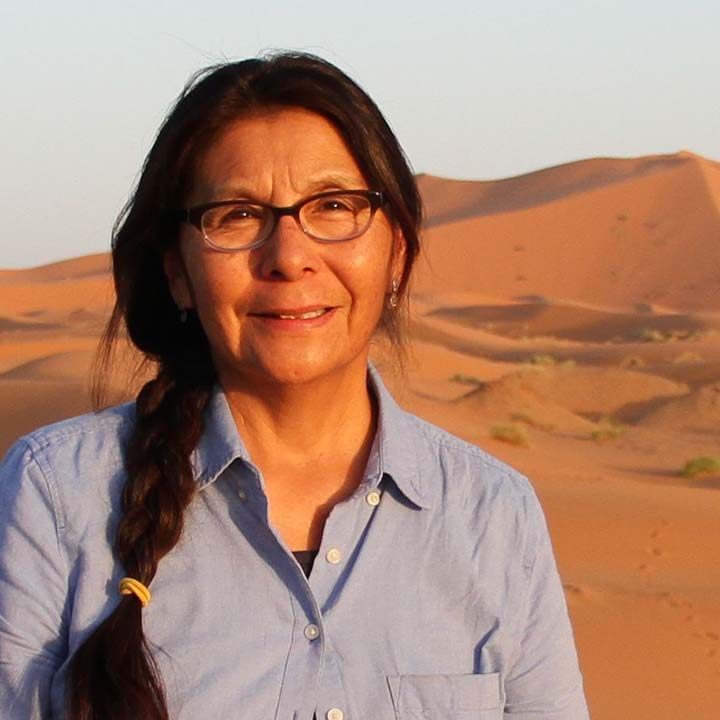 Dr. Beverly Singer was the first Native American woman from Santa Clara Pueblo hired by the UNM Department of Anthropology, holding a joint appointment with the UNM Native American Studies Department. She served as the first Director of Alfonso Ortiz Center for Intercultural Studies. Dr. Singer is a documentary filmmaker whose work examines issues facing indigenous societies. "A sample of her productions include the feature film Who We Are  for the National Museum of the American Indian, independent documentary Hozho of Native Women, Native Youth New Mexico for theMuseum of Indian Arts and Culture, a National Endowment for the Humanities project Pueblo Women: Journeys and Pathways-Oral Histories of Contemporary Pueblo Women in Service, Leadership and the Arts with the Indian Pueblo Cultural Center, [and] From My Berber Heart featuring Malika Boukbout. Read more on Women Make Movies: Profile of Beverly R. Singer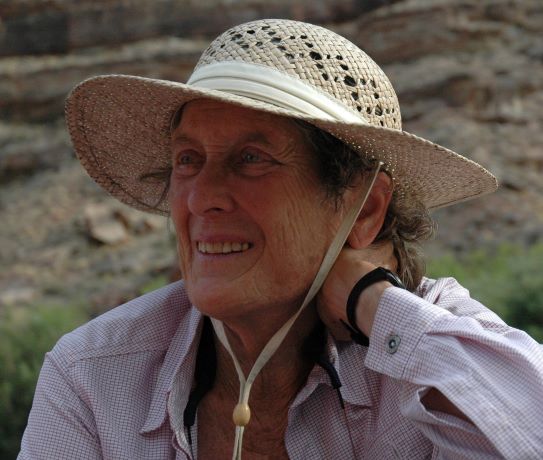 Dr. Jane Lancaster, UNM Distinguished Professor Emerita of Anthropology, is a pioneer in the human evolutionary sciences. Her early research on primate behavior developed into groundbreaking work on the evolution of human society, touching on issues of sex roles, parenting, and life history strategies.  In 1990, she founded the journal Human Nature: An Interdisciplinary Biosocial Perspective. In 2012 she was awarded the Lifetime Career Award for Distinguished Scientific Contributions by the Human Behavior and Evolution Society. Read Dr. Lancaster's 1991 article  A Feminist and Evolutionary Biologist Looks at Women and a tribute to her work with Human Nature by Dr. Robert Hitchcock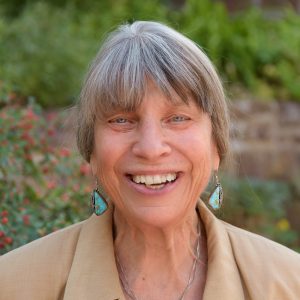 Dr. Louise Lamphere is a pioneering feminist anthropologist and Distinguished Professor Emerita at the University of New Mexico. She is best known for her work on the anthropology of gender and sex discrimination, and she also published extensively on Native American cultural practices, kinship, immigration, and urban anthropology. She served as President-elect of the American Anthropological Association  from 1997-1999 and then as President from 1999-2001. She was awarded the Franz Boas Award in 2013 and the Bronislaw Malinowski Award in 2017.Dr. Lamphere was denied tenure at Brown University and filed a class action suit on the basis of sex discrimination in 1975. This landmark case  led to the establishment of an Affirmative Action Monitoring Committee at Brown, and catalyzed other actions to promote gender equality in academia.  Lamphere was awarded the "Squeaky Wheel" award by the Committee on the Status of Women in Anthropology "...for her lifelong work for the equality of women in anthropology." In 2015 she received an Honorary Degree of  Doctor of Humane Letters from Brown for her courage in standing up for equity and fairness for all faculty.  Read more about her scholarship, the landmark Brown University case, and visit the Brown University Louise Lamphere Papers. Watch her presentations here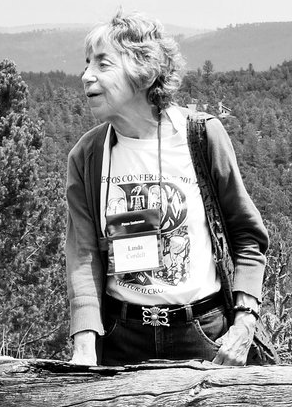 Dr. Linda Cordell (1943-2013) was the first woman to be Chair of the UNM Department of Anthropology (1983-1986) and has been called the "grande dame of Southwestern archaeology".  She produced over 10 books, including Ancient Pueblo Peoples. Dr. Cordell was elected to the National Academy of Sciences in 2005 and was only the 2nd woman to receive the A.V. Kidder Medal for eminence in American Archaeology from the American Anthropological Association. The Linda Cordell Endowed Scholarship was established in 2014 is awarded annually to a UNM graduate student pursuing dissertation research in Archaeology. Read more at the National Academy of Sciences Biographical Memoirs: Linda S. Cordell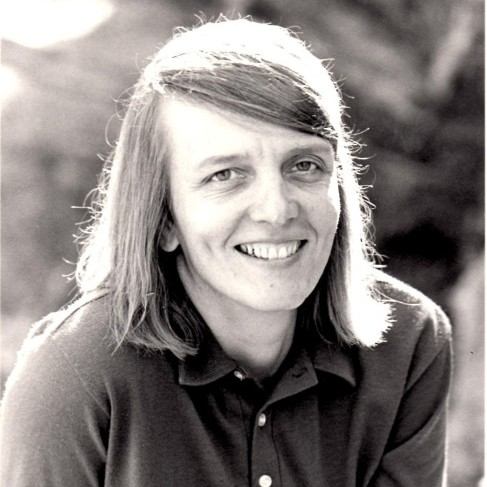 Dr. Marta Weigle (1944-2018), University Regents Professor, was an anthropologist and folklorist known as one of the great scholars of New Mexican history and culture in the 20th Century.  Her first book,  Brothers of Light Brothers of Blood  was a classic source on the Penitentes of the Southwest. Her interests then turned to the folklife, literary, and social history of the "tri-cultural" Southwest and to the publication of six co-authored  books and collections on the "Lore and Lure" of New Mexico. She was hired by the UNM Department of Anthropology (1972). She served as Department Chair for American Studies (1984-1993) and later for Anthropology (1995-2002), the first gay woman to be appointed in these positions.  Dr. Weigle won the Zia Award (for outstanding New Mexico author) from the New Mexico Press Women in 1977 and became a Fellow of theAmerican Folklore Society in 1987. Read more about her scholarship

Dr. Sylvia Rodríguez is a native Taoseña and professor emerita of anthropology and former director of the Alfonso Ortiz Center for Intercultural Studies at UNM. Her research and publications have focused on interethnic relations in the Upper Rio Grande Valley of New Mexico, where over the past three decades she has studied the cultural impact of tourism, ritual and ethnic identity, and conflict over land and water. She works collaboratively with acequia (traditional irrigation) organizations and researchers on acequia matters and the politics and anthropology of water. Her publications include journal articles, book chapters, and two prize-winning books: The Matachines Dance: Ritual Symbolism and Interethnic Relations in the Upper Rio Grande Valley, and Acequia: Water Sharing, Sanctity, and Place. Watch her discuss her work with Acequias here
Vist the Maxwell Museum Women Who Shaped the Maxwell page to read about women like Dorothy Maxwell who were instrumental in the development of the museum
 Events (all Mountain Standard Time):
March 3, 2:30 pm. UNM Advancing Womxn in Science features New Mexico's Homegrown Scientists, featuring alumni Gabrielle D. Baca and Alyshia Bustos
March 5, 10-11am. UNM Anthropology Colloquium: Dr. Luisa Maffi, Director of Terralingua presents The Other Extinction Rebellion: Countering the Loss of Biocultural Diversity
March 10, 1 pm. Sandia National Labs and UNM Present: Perspectives of Women in STEM Research Spotlight Forum

March 11, 9 am. The Max Planck Institute for the Science of Human History: Dr. Melinda Zeder presents her talk Why Evolutionary Biology needs Anthropology: Domestication as a Model System for Evaluating Core Assumptions of the Extended Evolutionary Synthesis
March 12, 10-11am. UNM Anthropology Colloquium: Pilar File-Muriel, PhD student, UNM Latin American & Iberian Institute and Chelsey Dyer, PhD candidate, Department of Anthropology at Vanderbilt University present Transnational Affective Networks, Relational Peace and Solidarity Practices
March 12, 12-1:30 pm. UNM Advance presents Women in Leadership, featuring Maria Guy
March 30, 12-1:30 pm. UNM Advance presents Parenting in a Pandemic  featuring Juliet Kinkade-Black and Donna Lucero
April 8, 5 pm. UNM Community-Engaged Research Lecture: Dr. Jennifer Nez Denetdale (Professor of American Studies) presents: Dikos Ntsaaígíí-19 Building the Perfect Human to Invade: A Diné Feminist Analysis of the Pandemic & the Navajo Nation
April 16, 10-11am.UNM Anthropology Colloquium: Dr. Jada Benn Torres, UNM alumna and Associate Professor of Anthropology at Vanderbilt University presents her talk (TBA)
UNM Women's Resource Center collaborates with campus community to celebrate Women's History Month
UNM Health Sciences Center Women's History Events

The UNM Feminist Research Institute (FRI) Celebrates 25 Years
UNM News: Department (Anthropology) Highlights Women in Anthropology
UNM Advancing Womxn in Science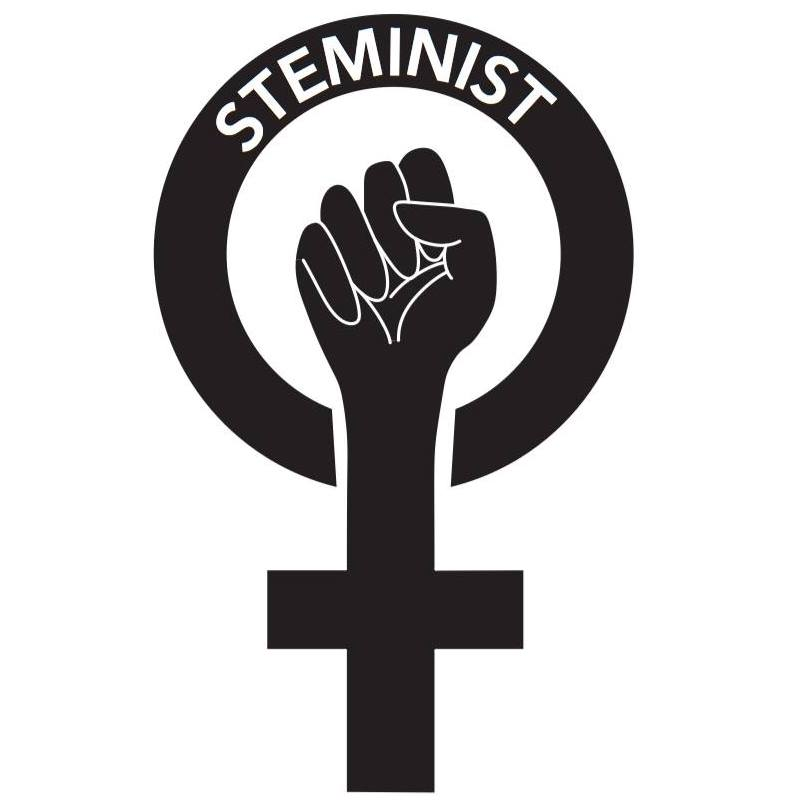 UNM Advancing Womxn in Science (AWS) is a chartered student organization at the University of New Mexico with the aim of providing support and empowerment for womxn and underrepresented groups in science, technology, engineering and mathematics disciplines. We are open to UNM students, faculty, alumni, and unaffiliated people or groups who are dedicated to the pursuit of equality for women in STEM fields.
Follow AWS events on facebook (@AdvancingWomxnInScienceUNM) and Twitter (@UNM_AWS). Check out the ongoing Homegrown Scientist series on You Tube
UNM Anthropology Faculty Shout Outs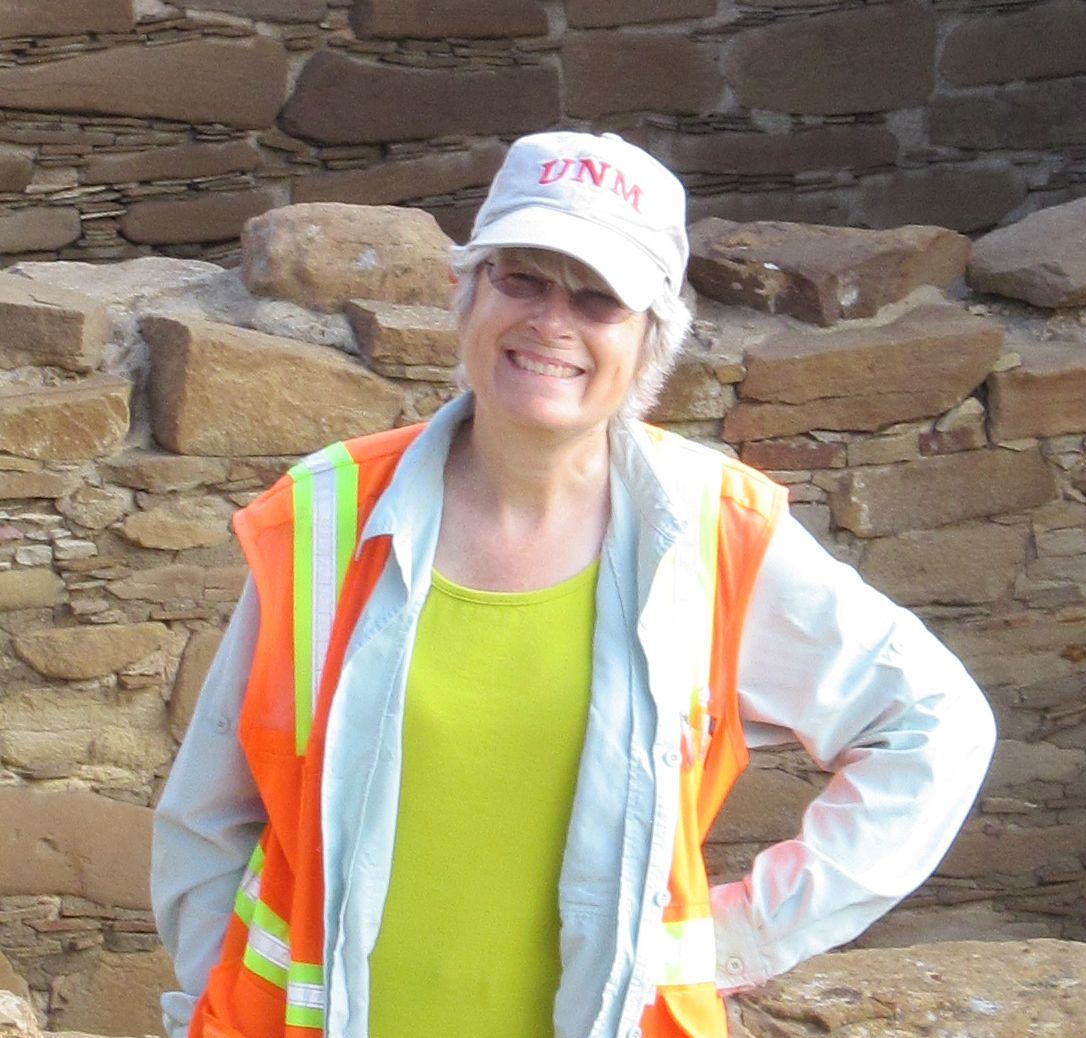 Dr. Patricia Crown, Leslie Spier Distinguished Professor of Anthropology, was elected to the National Academy of Sciences  in 2014.  A southwestern archaeologist, Dr. Crown's research at Pueblo Bonito, Chaco Canyon yielded a significant discovery of cacao, providing evidence of trade with South America.  She is the Director of the UNM Anthropology Laboratory of Ceramic Analysis, and recently completed a Weatherhead Fellowship with the School for Advanced Research  in Santa Fe.  Her edited volume The House of the Cylinder Jars: Room 28 in Pueblo Bonito, Chaco Canyon was recently published by the University of New Mexico Press.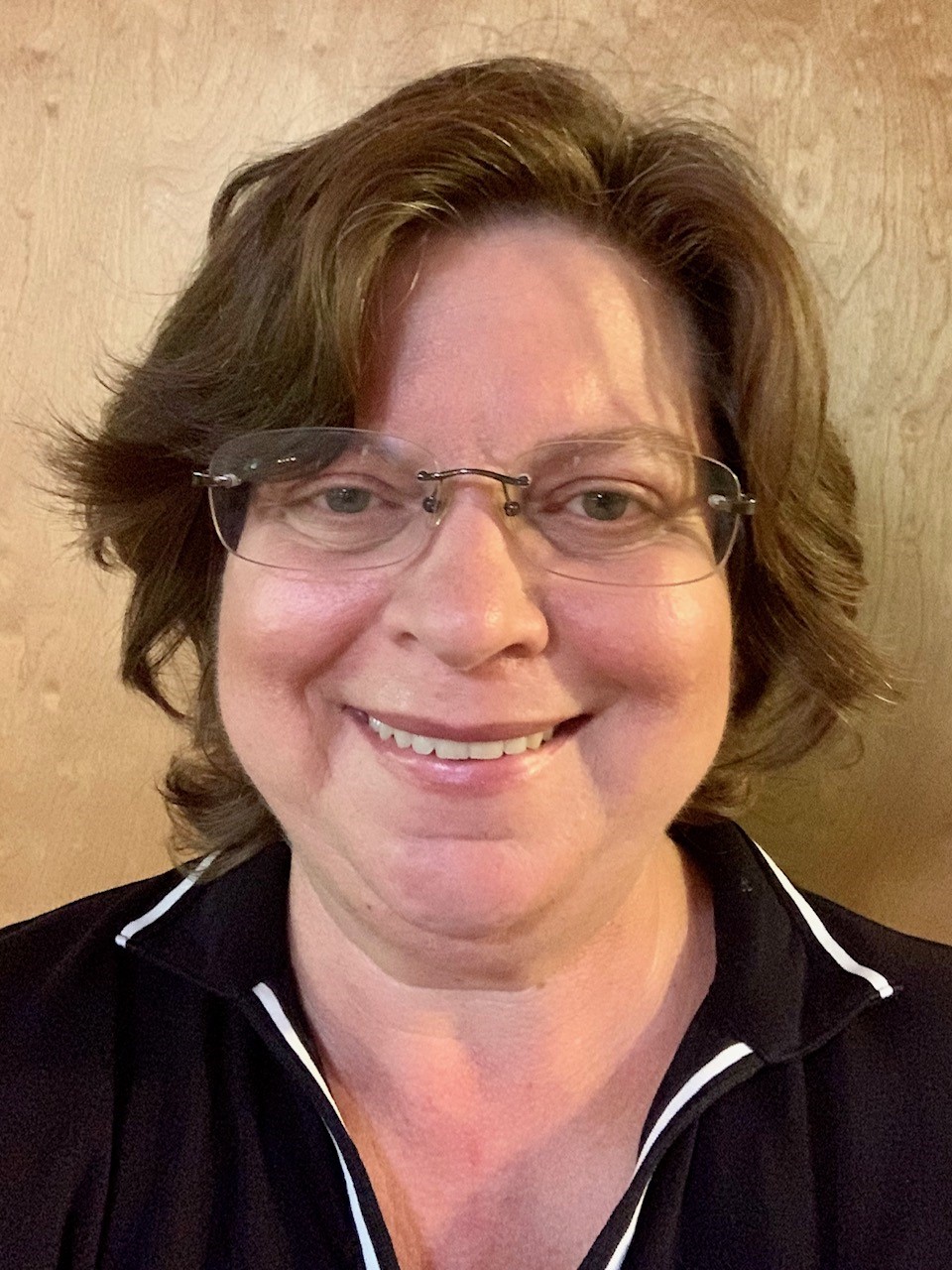 Dr. Heather Edgar  has received a 2020 Women in STEM Award for her research project Improving Identification for Missing and Murdered American Indians. Dr. Edgar is the Director of the UNM Anthropology Bridge Lab.  Learn more about Dr. Edgar's research: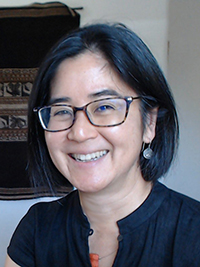 Dr. Frances Hayashida has been appointed Director of the UNM Latin American and Iberian Institute.  Dr. Hayashida brings to the LAII a distinguished record of scholarship and teaching on Latin America in the field of Archaeology, and a strong set of connections to scholars in South America. Read more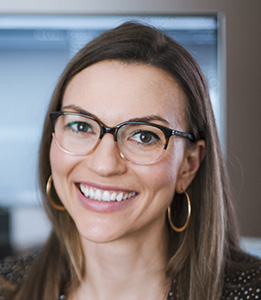 Dr. Nicole Thompson Gonzalezhas been awarded a Bruce McEwen Career Development Fellowship.  This is the inaugural year of the fellowship, which provides funding for innovative research ideas related to "Animal Models for the Social Dimensions of Aging". Nicole is currently also a fellow with UNM's ASERT program. Nicole's project aims to use the blue monkeys of the Kibale National Forest, Uganda as a model for human health inequalities that result from social exclusion. In collaboration with Michelle Brown at the University of California at Santa Barbara, Nicole will evaluate whether immune dysregulation is a prominent pathway that inter-species competition and environmental stressors are hindering the health and growth of the Ngogo blue monkey population.
UNM Anthropology Alumna Shout Outs: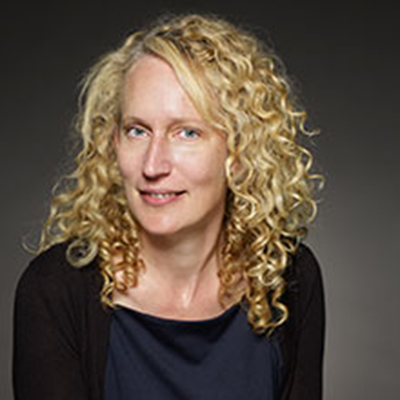 UNM Anthropology Alumna Dr. Jill Ahlberg Yohe  has published Hearts of Our People: Native Women Artists  (University of Washington Press) and co-produces "Hearts of Our People: Native Women Artists," which opened June 2, 2019 at the Minneapolis Institute of Art (MIA), and is now a touring exhibit.  The exhibit shines a light on over a thousand years of art made by Native American women. It rests on the premise that the role of women in Native communities has gone widely ignored in the mainstream American art world, and the United States at large. Read more on the UNM Anthropology website and the New York Times Watch a conversation with the Curator and Artists: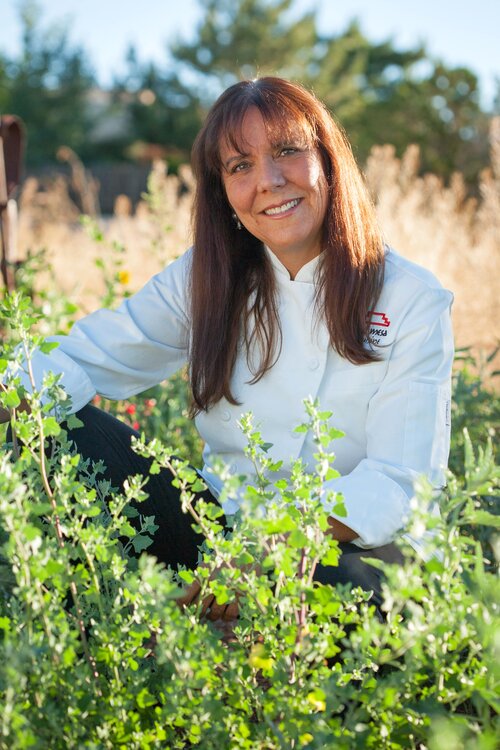 Dr. Lois Ellen Frank (UNM PhD, 2011) is a Santa Fe–based chef and culinary anthropologist whose book, Foods of the Southwest Indian Nations, won a James Beard Award. In a recent article for History,  History on a Plate: How Native American Diets Shifted After European Colonization, she discusses the significant changes in native diets over time that have had health and cultural impacts on native communities. Read more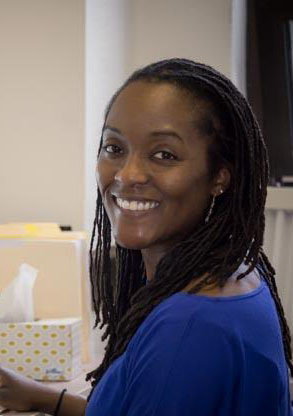 Dr. Jada Benn Torres (UNM PhD, 2006) won the2021 Robert W. Sussman Award for Scientific Contributions to Anthropology  from the American Association for the Advancement of Science (AAAS).  AAAS notes: Dr. Benn Torres exemplifies this award's spirit with her prolific and insightful contributions in her work on genetic ancestry and the population history of African and Indigenous Caribbean peoples. In 2020 she was elected Vice President of the Executive Committee of the American Association for Anthropological Genetics. She is an Associate Professor and the Director of the Laboratory of Genetic Anthropology and Biocultural Studies  at Vanderbilt University.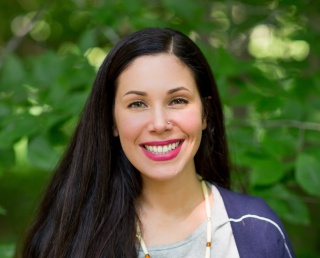 Dr. Blaire Topash-Caldwell  (UNM PhD, 2020) has joined the Newberry  library's staff as Mellon Public Humanities Fellow. In this role, Topash-Caldwell will contribute to a multiyear project to expand access to the Newberry's extensive Indigenous Studies collection. Supported by a generous grant from The Andrew W. Mellon Foundation, the project will align the Newberry's institutional policies and actions with Native perspectives, cultural practices, and knowledge systems. Read more
Watch this Interview with Dr. Michelle Brown, UNM Postodoctoral Alumna

Watch this Interview with Dr. Carmen Mosely, UNM Doctoral Alumna

Womxn at UNM
Campus Resources:
Funding:  
Important Reading:
Female Pioneers in Anthropological History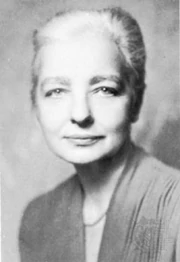 Ruth Benedict (1887-1948), Margaret Mead's teacher and close companion, was one of the first women to be widely regarded as a leader in an academic field. Her book, Patterns of Culture, has been translated into 14 languages and is still widely read in college classrooms. Read more at the National Women's Hall of Fame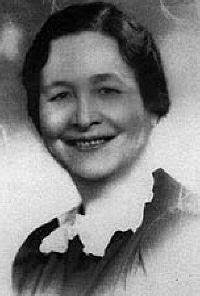 Aŋpétu Wašté Wiŋ (Ella Cara Deloria) (1889-1971) was an educator, anthropologist, ethnographer, linguist, and novelist. An authority on the Dakota and Lakota Sioux, she was one of the first anthropologists of Native American descent to rise to prominence. Among many publications, she wrote the prized novel Waterlily (first published in 1988 after her death).  Read more about prominent indigenous feminist scholars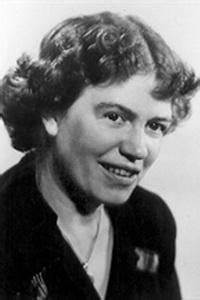 Margaret Mead (1901-1978), cultural anthropologist and author of the groundbreaking work, Coming of Age in Samoa, is one of the best known anthropologists of all time. Her anthropological work is said to have influenced the sexual revolution of the 1960s.
Mary Leakey (1913-1996), paleoanthropologist, discovered 15 new species of animal and made some of the most important fossils discoveries of all time, including Proconsul, Zinjanthropus, and the Laetoli footprints. She is one of few anthropologists to have her own postage stamp and a Google doodle in her memory.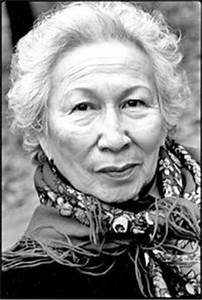 Hinsha Waste Agli Win (Dr. Beatrice Medicine) (1923-2005), cultural anthropologist described as a "woman of action" who was the sacred pipe holder for the Sun Dance at Sitting Bull's Camp in 1977 and was awarded the most distinguished award of Bronislaw Malinowski Award from the American Anthropological Association in 1996.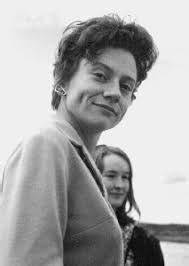 Dr. Cynthia Irwin-Williams (1936-1990) developed the sequence of Archaic culture for Oshara during her work in the Arroyo Cuervo area of northwestern New Mexico (1973). Irwin-Williams also served as president of the Society for American Archaeology (1977-1979), she is only the second woman to hold this position. She also taught at Eastern New Mexico University (1964-1982), she was the executive director of the Social Science Center, Desert Research Institute (DRI) of Reno, Nevada (1982), and a research professor at Quaternary Science Center, DRI, until her passing (1988-1990).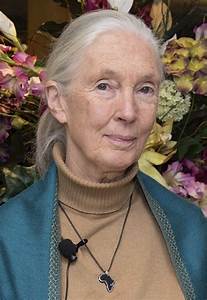 Jane Goodall (1934--), primatologist and biological anthropologist, is one of the first scientists to conduct studies of wild primates. Her groundbreaking studies of wild chimpanzees at Gombe documented family relationships, tool use, hunting, and warfare, and are said to have redefined what it means to be human. Goodall has written more than 20 books and is a United National Messenger for Peace.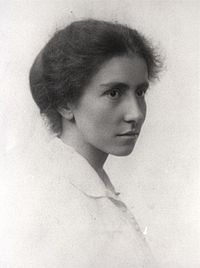 Dorothy Garrod (1892-1968) was an influential archaeologist in the paleolithic context; she found the first pieces of evidence that demonstrated the mesolithic, or Middle Stone Age.  During Garrod's 45 years as a prehistoric archaeologist she was the first to extensively research early prehistory and lithic research. Garrod's work allowed archaeologists during and after her lifetime to continue her work and uncover information about the paleolithic era and early human origins. Garrod's work also broke through the barriers of women in the archaeological field, becoming the first woman professor at the University of Cambridge.

Gertrude Bell (1868-1926) was an archaeologist recruited by British Intelligence during the first World War due to her knowledge of and experience with Arabic cultures.  Later, as Honorary Director of Antiquities in Iraq, she established the Iraq Museum in Baghdad. Her 1905 expedition through the Syrian Desert to Asia Minor was published as The Desert and the Sown  and her study, in 1907, of Binbirkilise on the Kara Dag mountain was published as The Thousand and One Churches  and remains the standard work on early Byzantine architecture in Anatolia.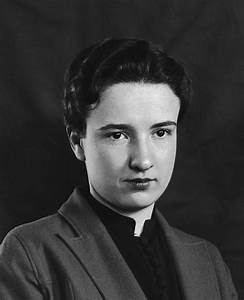 Hannah Marie Wormington-Volk  (1914-1994), a Paleo Indian archaeologist, was the second woman admitted to study in the Harvard anthropology department and the first woman to obtain a doctorate degree in anthropology (1954). She was the first female archaeologist to be elected president of the Society for American Archaeology and was awarded a Guggenheim Fellowship in 1970. In 1983, the Society of American Archaeology awarded her the Distinguished Service Award, she was the first female archaeologist to receive the award.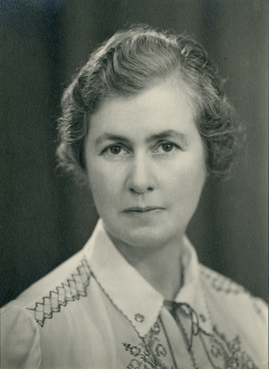 Gertrude Caton-Thompson (1888-1885) was a British paleoanthropologist who inaugurated the first archaeological and geological survey of the Northern Fayum (Egypt) where she uncovered two Neolithic cultures 1924-28 under the auspices of the British School of Archaeology and then the Royal Anthropological Institute. Her 1932 book The Desert Fayoum was illustrated by Mary Leakey.